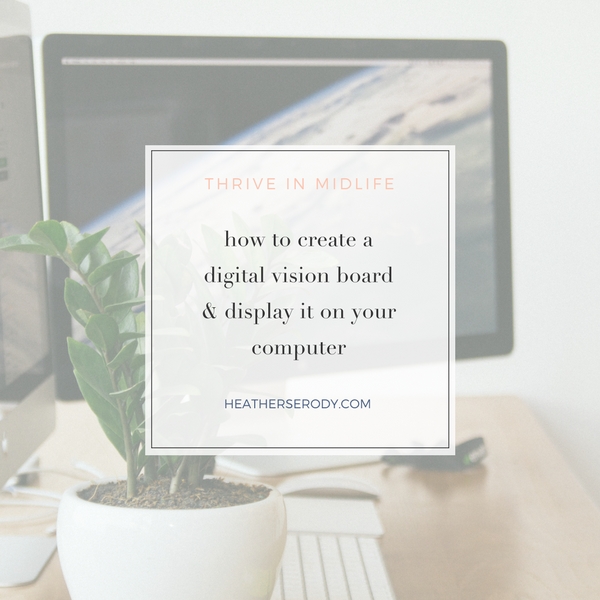 If you'd rather create an old school 3-dimensional vision board, go HERE. 
how to create a digital vision board
I figured out a simple way to keep a digital vision board and display it on your computer. First, you'll create a file folder of your favorite images on your computer. Then, you can display your vision board a couple of different ways. It's really easy to do, really. Don't even try to tell yourself that's it's too hard or I'm confused because I've totally got you covered! These instructions are for iPhone and a Mac laptop computer, iPad, or desktop. Translating the steps to fit your technology even if yours is different should be easy to do, though, so give it a whirl. Having a working knowledge of Pinterest will help you find lots of gorgeous images, too.
If you've ever made an old-school cut and paste vision board; you're going to flip out over how easy this method is to find the exact right image for your needs and keep your vision board updated and constantly working in your life. Yeah! Are you ready?
first things first
I'm not going to go into a lot of detail about the whats and whys of vision boarding. It is most important to remember that the images you find should immediately speak to the desires of your heart, no explanation is necessary. Use literally any image that speaks to you makes you feel good or inspires you.
When you look a the image, it should inspire you to take action daily toward achieving the result you desire. Vision boarding is not some esoteric woo-woo magic. It's is a form of mind control. Your human brain has immense power to manifest any task you ask of it. Your vision board is the daily to-do list for the subconscious mind. It's focusing tool about your most important life goals.
In a world where we spend so much unconscious time with our faces stuck in our phones; we need a digital vision board now more than ever. Think what you could achieve if you spent more of that time on directed action (online or otherwise) that furthers your personal vision for what you want to manifest in your life?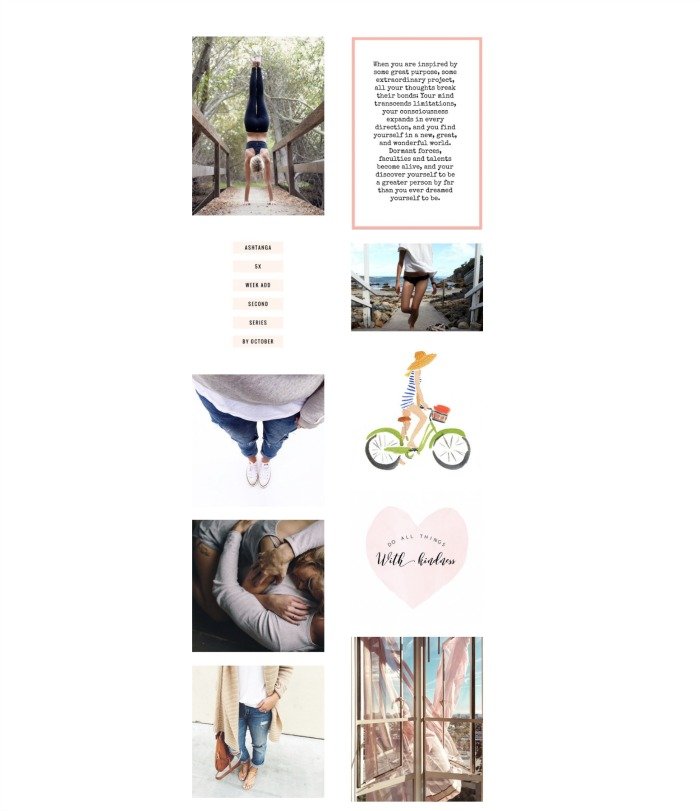 how to create a digital vision board
step one: find your life vision (easier than it sounds, trust me)
Make yourself a cup of tea, grab a pen and paper and sit somewhere quiet and comfortable. Think of all of the areas of your life that matter: home, relationships, money, professional goals, family, hobbies, exercise, physical health, play & fun, travel, education, cooking, eating, etc. Close your eyes and focus on each area. If unrelated thoughts come into your mind just gently redirect your focus. Jot down some ideas on your paper.
Do this for a few days, and each day for the next week to keep you focused on finding answers for the life you want to manifest. I should also mention you are not, under any circumstances to think small. If your dreams are big then the only want to manifest them is to think big, ok? 
Some days you might have a ton of ideas, some days maybe none. It does not matter. The important thing is that you've given your brain a task that asks it to discover What do I want for this part of my life?  Because of the way the law of attraction works and your brain works, the answers may come to you all at once in one sitting. They may trickle in slowly. You might have a moment of satori in pilates class when you realize I think I really want to teach pilates. Maybe the answer strikes you when you see that car you've always wanted. Maybe you run across an ad for that Photoshop class you've always wanted to take. This is the magic of opening up to your intuitive voice.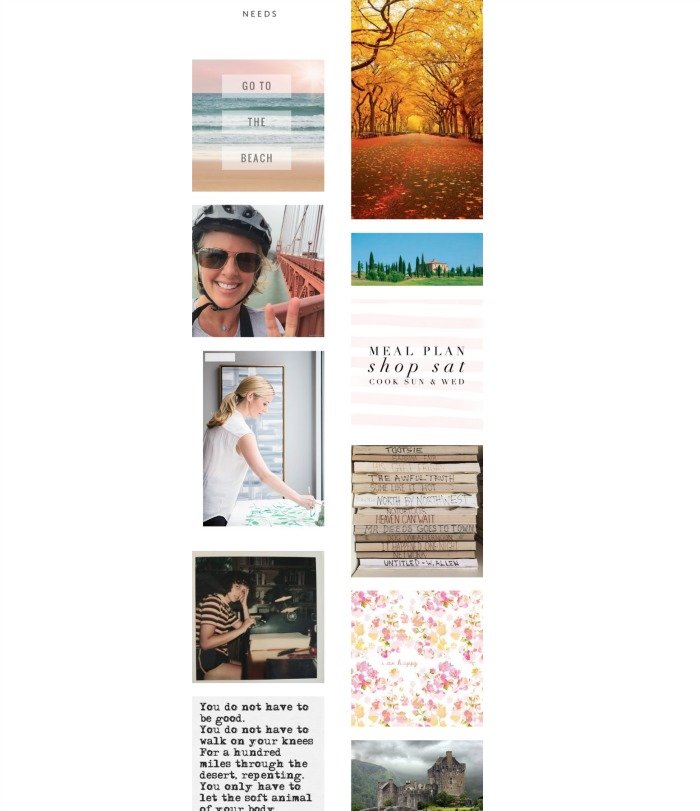 The answers that come will probably scare the shit out of you. If they don't, you might be kidding yourself about the things that you really want to do but are probably holding back on doing because of fear. Those are exactly the kinds of things that belong on your vision board because we need extra support from the universe to manifest them. 
When your brain delivers the answer to you, wherever you are, write it down. This is precious information. Thank your brain for giving you clarity.  Follow up asap and capture that answer with an image. For instance, one of the images below is of Central Park in the Fall. Ever since I saw When Harry Met Sally of the day they had at the museum and then walking together on that that tree-lined path, my heart sings. When I look at that photo my brain instantly knows what I want it to do. Get to New York City in the Fall at the peak of the foliage season with Andy, and go to the Metropolitan Museum of Art and take a walk in central park. 
See the magic? All of the photos on my vision board speak to a specific feeling that I want to have in my life, not necessarily to that exact 'thing.' The truth is that it is not necessary to exactly replicate the image used on the board in order to manifest to feel desired. But some, you do exactly manifest the image. Trust that the law of attraction will bring you exactly what you need.
step two: create a file folder on your computer called 'vision board images.' or whatever you want to call it.
Keep it in a place that's easy to remember.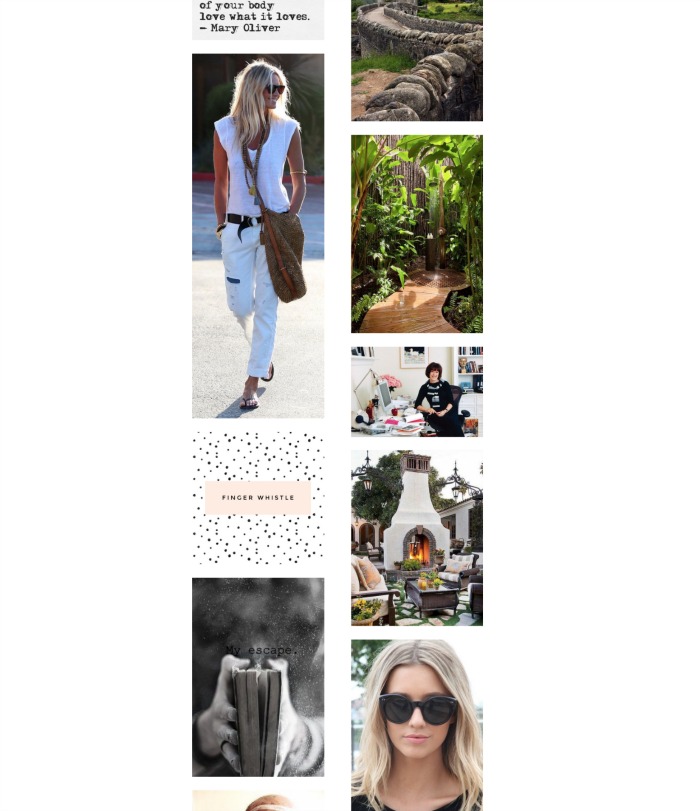 step three: find digital images
You can find images anywhere on the internet or use your own photos.
To grab images from the internet, start with a Google image search related to your vision boarding answer. You can also scour Pinterest for images. Perhaps you already have some images on Pinterest that you love? Tumblr is another source, but be warned you can come across a lot of truly gross adult images inadvertently. A lot of my images on my vision board come from Tumblr, but I know safe accounts to follow so I stay clear of the icky stuff.
There are two ways to do this:
1. Right-clicking on the image and select 'save image as' and save it to your vision board file.
2. If that doesn't work, then try using the 'pin it' button for Pinterest to pin the image to a new pin board. Call it 'vision board.' You can keep this board secret if you prefer. Once you've pinned it, you'll get a dialog box pop up that confirms that the image has been pinned to your board, quickly click the red box that says,
Once you've pinned it, you'll get a dialog box pop up that confirms that the image has been pinned to your board, quickly click the red box that says, see it now. Your pinned image will open in a new window. This saves you so time because otherwise, you'll have to open up Pinterest and located the image you've just pinned. Once you've got you pin clicked so that it's expanded and the only image on your screen, right-click on the image and then choose 'save image as' to your vision board folder on your computer.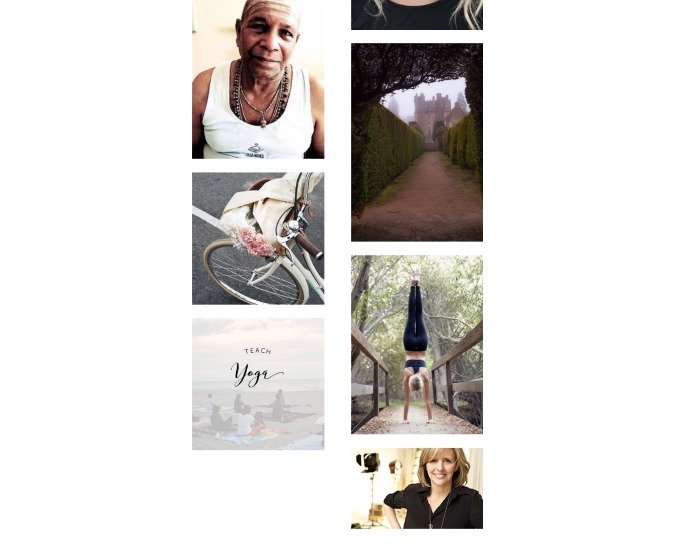 step four: create your own images for vision board concepts that you can't find an appropriate image for.
Download an app called Word Swag (iPhone or Android) In Word Swag, you can search images relating to your subject, or you can just create a word graphic that states your vision with words on a blank or fun background. You can see I've created some of these on my mood board screen shots throughout this post. I'm obsessed with this app and I use it for my blog, my vision board, and to create beautifully printed graphics, too.
Once you've created your image or graphic, on your phone, you'll save it to your photos.
Open the image in your photos on your desktop or notebook computer. Your cloud should sync your photos, or just email the photos to yourself.
Save the image to your vision board folder.
step five: Create your digital vision board two ways:
1: Drop your vision board images into a digital Moodboard template & then set your browser homepage to display it. 
Click HERE to view my vision board images on a mood board. A mood board is just a template that will layout your photos in a certain way.
one: Click HERE to open Moodboard in a new window.
two: Select a template on MoodBoard.
three: Once you've selected the mood board you like, open up your vision board folder on your computer.  Use [command+a] to select all of them, and then drag them over to the drag and drop area on your Moodboard.
four: Arrange the images however you like by just clicking on them and moving them around. Get rid of the example images in the pre-styled board by clicking on the 'x'.
five: Once you've finished, click SAVE. Your finished Moodboard IS your digital vision board.
six: Bookmark the URL address of your mood board somewhere where you can find it (I put mine right in my favorites bar) for whenever you wish to go back and edit or update your mood board.
seven: Display your Moodboard as your browser home page. On Safari web browser pull down the Safari drop-down menu and select 'Preferences.' Click the 'General' tab in the dialog box and then enter your mood board web address into the 'homepage' box. Now your mood board will display every time you open your web browser to surf the web or just click the button next to your browser bar that looks like a little house. Spent some time every single day looking at your vision board, this is how to begin to engage the power of titration and manifestation.
When you see your gorgeous vision board it will begin working its magical attraction into your life! The nice thing is that you can use mood board for more specific projects and break down your vision in even greater detail. Your mood board is not discoverable in a google search, so don't fret, no one is going to see your vision board except you and anyone else you choose to share your link with.
step 6: Set your desktop & screen saver to display your vision board images 
one: Click 'system preferences' on your Mac. Select 'desktop & screensaver.' Click 'desktop' at the the top first.
two: In the box on the left click the '+' and find your vision board file.
three: Play around with the rest of the options on how you want to display your vision board images on your desktop. I use the 'center' display option at the top keeps the images from getting distorted. I choose a white background to keep everything looking clean. I have the picture change 'every minute' and in 'random' order.
four: Now click on 'screensaver' at the top
five: Pull down the drop down 'source' menu and choose your vision board file folder.
six: You can play around with the effects options in the box on the left. I choose 'shifting tiles.' I also chose 'start after 1 minute,' 'random order', and 'show with clock,' works best for me. Play around and have fun with it.
Here's how it looks below! I really can't describe properly how much I'm enjoying using my and displaying my digital vision board. My only complaint is that I did dedicate some time to get my vision board up and working for me sooner.
I want to see your vision boards! Take a photo of your screensaver or moodboard and tweet it to me @hserody or tag me on your photo on instagram. Hve fun with it, I know you'll make your best vision come true. 
SaveSave