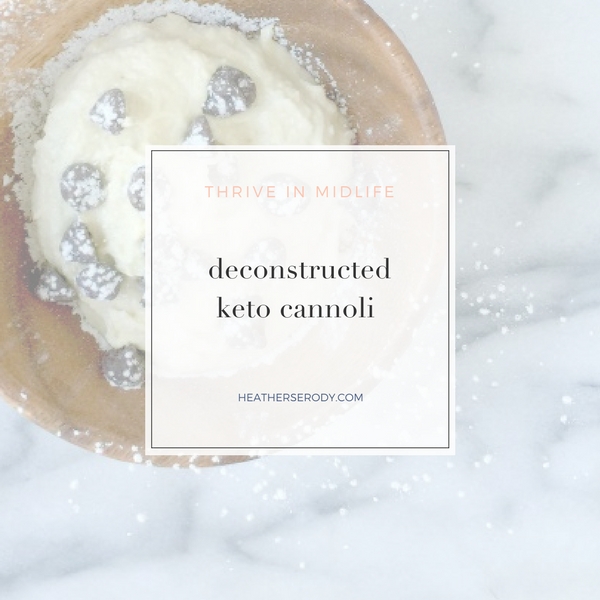 deconstructed keto cannoli recipe
Cannoli are filled with a mixture of fresh ricotta, sugar, and whipped cream. Ricotta is all good in my book and so is whipped cream, so let's just replace the sugar with my favorite keto friendly no-carb sweetener and Lily's stevia-sweetened chocolate chips get on with our sweet lives, ok? If you're all good with dairy just make fresh deconstructed (no shell) no-cook keto-friendly cannolis using the traditional cannoli filling recipe below.
dairy-free option
Fear not if you're dairy free – you can whip up a super easy mock ricotta from macadamia nuts in the blender in 2 minutes that tastes just as yummy.
The great thing about this nut mixture base 'ricotta' is how it lends itself to both savory and sweet dishes. Although this recipe is made sweetened, you can leave out the Swerve & chocolate chips from the recipe and you're left with a savory nut ricotta. I love it slathered on slices of hot grilled eggplant with fresh herbs, or with blistered tomatoes drizzled with some extra virgin olive oil and topped with some fresh thyme.
SaveSave
SaveSave
SaveSave
SaveSave
SaveSave