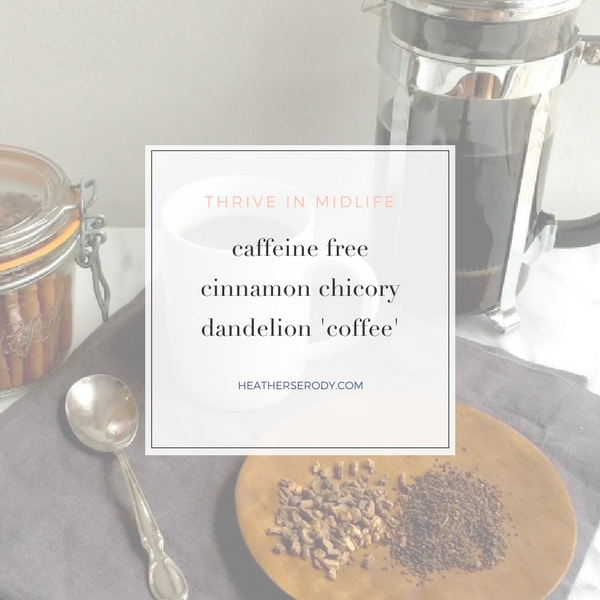 why I gave up coffee
I know I'm not the only middle-aged mom out there who's had a 20+ year intense relationship with her coffee. If that's you too, chances are we also share a thick middle, or what some health professionals call 'coffee belly.' All I knew was that my waistline never returned after having my kids. Even though I dedicated myself to regular exercise and meditation, prioritized sleep, and minimized my stress, my belly remained. I now understand that I was developing insulin resistance and the stresses of everyday life were contributing to that, putting stress on my adrenal glands. After my adrenal crash, I understood that I needed to give my adrenals a break so that they could heal. This meant among other lifestyle changes, also giving up coffee.
After a bit of research, I found this totally natural 'coffee' replacement. It helped me get off coffee in 4 days and I happily drank it for over six months while I healed my adrenals. I still like to make this at night once in a while when I'm craving something warm and sweet.
I really, really encourage you to take a brave step and try living without coffee, at least for a limited amount of time. Let me know how you find it if you try it, too.
ingredients & supplies
You'll need to order some special ingredients & supplies from Amazon if you don't already have them.
recipe
SaveSave
SaveSave
SaveSave
SaveSave
SaveSave