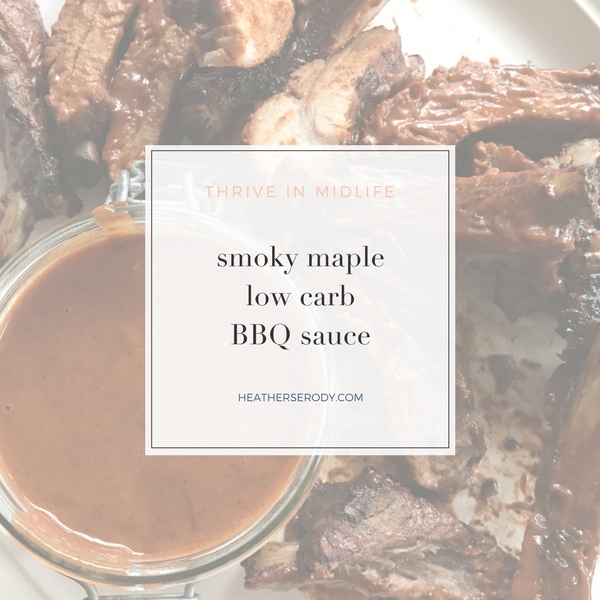 I've figured out how to make grilling ribs no problem by creating a sugar-free, gluten-free, low-carb BBQ sauce. It's got a nice smoky maple flavor with a kick of vinegar and a touch of heat. I sweetened it with Yakon Syrup, which is a must-have for low-carb lifestylers, but you can also use liquid stevia if you prefer that.
a word on Yakon syrup
Yacon syrup is a natural sweetener derived from the root of the yacon plant. It's been eaten in Peru for hundreds of years. It looks and tastes a lot like molasses. It contains half the calories of sugar, scores very on the glycemic index and it's also a prebiotic that can improve your gut microbiome and immune function.
A 2009 double-blind placebo-controlled experiment found that a daily consumption of yacon syrup resulted in decreased weight, waist circumference, body mass index, and fasting serum insulin in premenopausal obese women. (1)
Yacon Syrup does contain a small amount of fructose and natural sugar and therefore can still impact your blood sugar and insulin levels. One tablespoon of Yakon syrup contains 39 calories and less than 9 grams of natural sugar. There are 3 Tbs. of Yakon syrup in this entire recipe of BBQ sauce so the impact per serving is still relatively small.
other sweetener options
If you prefer to use another type of sweetener, I'd use about 60 drops of natural liquid stevia in place of the Yakon syrup.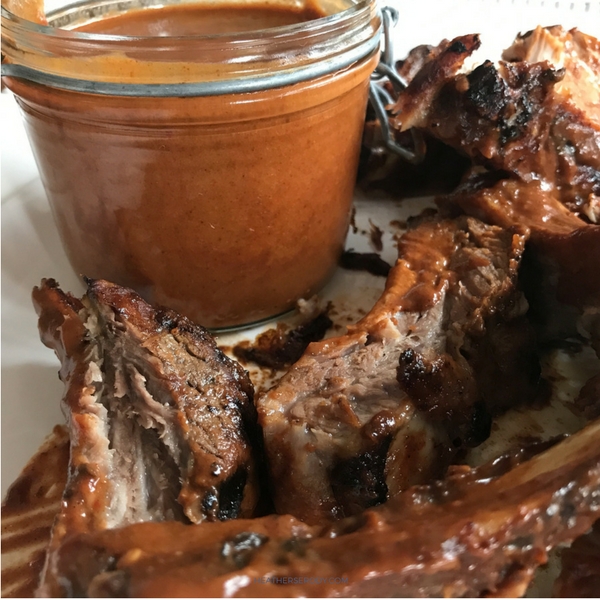 shop the story