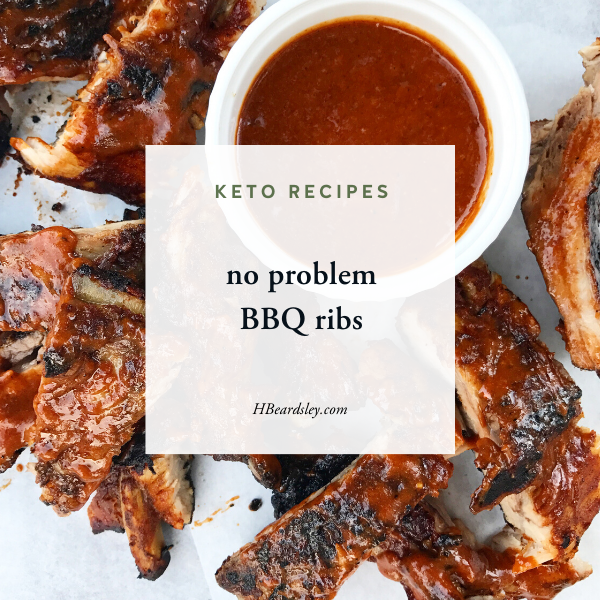 Let's face it, BBQ ribs come with lots of problems – like how they stick to the grill, and how the BBQ sauce is like lighter fluid for the flames so you spend all your time putting out small grill fires, and then they still get burnt to a crisp, and yet they're undercooked. Then I'm always suspicious that the BBQ sauce has a ton of sugar in it, so I don't even want to look at the label. Plus it's 1000ºF outside here in south Florida and when you add a hot grill to that the whole thing is a big problem for me.
So, I set myself to task to make BBQ ribs less hassle. Because let's face it, life is too short to not enjoy tangy delicious ribs. C'mon, now.
Here's how you make BBQ no problem. First, you'll slow roast the ribs in the oven until they're 95% cooked.
very civilized
Then you'll finish the ribs on the grill for just 5-10 minutes on a medium/low flame with smoker chips going to impart the char and smoky flavor.
As for the too much sugar in the BBQ sauce problem I still think my smoky maple low carb BBQ sauce recipe is the most yummy BBQ sauce on the planet; AND it contains no added blood-sugar-spiking sugars. But like I said let's just keep the whole ribs thing problem-free from now on and do whatever works best for you and use whatever you prefer.
shop the story
SaveSave
SaveSave
SaveSave