the alchemy of breath, focus, and movement
I've had a transcendent experiences while practicing yoga. a transcendent experience is one that allows me to experience life outside of my normal operating system. These transcent experiences are different in length, sensation, or and vary in intensity. Let me tell you that they have all been sot of mind blowing. When I became aware that I was experiencing an extraordinary moments in yoga, I was like ok, that's what all of this breath, movement, and ficus is about — to experience THIS.
unlocking transcendence begins with th desire to connect within
When I practice yoga, my goal is to connect with the knowing part of myself. The only tangible way I've experienced I'm not saying that yoga is the only way to experience transcendence, but It's almost as if the active mind that operates to keep us safe, fed, and alive takes a back seat when I practice yoga. My chattering mind now knows to get quiet. My intention is to connect to the 'knowing' part of myself. Sometimes I do and sometimes I don't. But when I do I feel completely at peace within my body, I feel a surrender to present time consciousness. Sometimes a tingling in my nasal passage tells me I'm connected. Sometimes I feel so happy and elated that tears of joy fall in savasana. This is the transcendent power of yoga – the combining of breath, with movement and a mind with single-pointed focus on that breath and movement.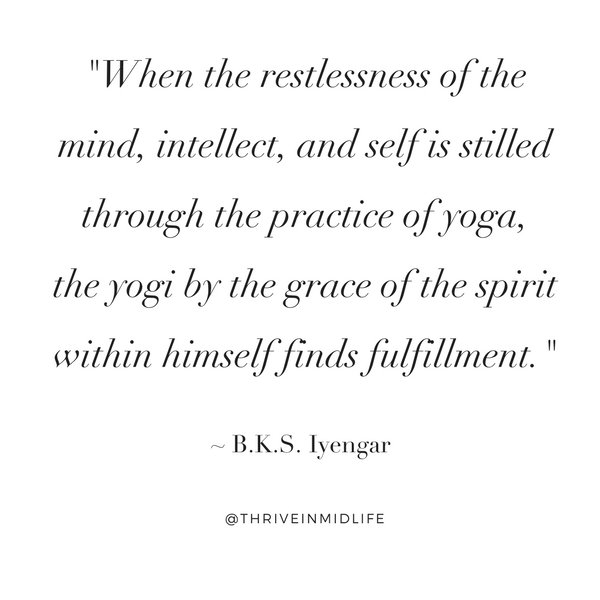 yoga is the cultivation of a relationship with your most powerful self
Tapping into this knowing is most often subtle, but sometimes it can be a profoundly mind-blowing experience like the one I had many years ago. I've written about that story before, but in case you haven't heard it I'll tell you again.
Many years ago I learned that my best friend's mother whom I knew well and adored had received a terminal diagnosis. My friend was devastated and I felt the depths of her sorrow as real as if it were my own. I am an unusually sensitive person, and have had to learn to manage my emotions which can really get the better of me. So, after we got off the phone, I decided to take an evening yoga class; which would be a physically dark place for me to work through these emotions with my breath which always helps me to balance my emotions. I made a deal with myself at the beginning of class to not fall apart in tears from my sadness; that instead I would dedicate every single thought, every single breath to my friend's mom. It would be my way of honoring her beautiful spirit and my way to say goodbye. We were thousands of miles apart at the time, so physically saying goodbye was not an option. I was soon lost in my yoga practice that night; which became a meditation in motion to my friend's mother. I visualized my memories of her, her face; her actions, and her energy. I dedicated every inhale and exhale to her beautiful spirit. After class, I felt calm and tired and went to bed.
The next day I talked to my girlfriend, and of course, we spoke of her mom and how at that point she was mostly in and out of sleep. I had not told her about my prolonged yoga class meditation to her Mom. At the end of our conversation, my friend told me that her Mom did wake up and talk with her that morning and said,
I almost forgot to tell you that your friend Heather came and visited with me last night.
Hearing that shocked me to the core, but everything in my experience knew that I HAD been with her the previous evening. I had somehow found through sustained focused attention, breath, and directing the emotion of wanting to BE with her one last time that I did affect that outcome by anchoring my breath in a single posted focus to her; stilling my chattering mind, and connecting to her through with the universal within myself.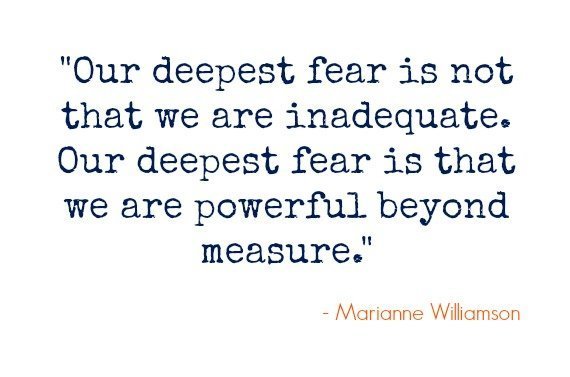 Let me be clear; had that mind-blowing experience never happened to me; I'd still be doing yoga for all of the countless ways it is good for my body, good for my mind, good for my sense of discipline, and good to humble my ego. BUT, that experience has convinced me beyond any doubt that the science of yoga works, that it is a direct line to a source of wisdom to know yourself, what you are meant to do with your life, and how to proceed in times of uncertainty.
I tell you all of this in hopes that through my story that a seed of knowing is planted within your own heart that there is an ancient practice of humble postures; linked with breath, and resulting in a calm state of focus called yoga that if you practice it with an open heart will also allow you to tap into yourself and experience firsthand what I know for sure: that you and I are made of the same stardust, linked by a creative universal source of energy, and that all of this experience on Earth is meant for us to connect to each other though connecting within.
Sharing my yoga story with others is my highest aspiration. Connecting with others in this way gives me a joy beyond description and I hope to be able to continue to share my yoga adventures for many years to come.
extras
1. See firsthand what happens when you don't stretch and move your muscles enough – the world-famous Fuzz Speech
https://youtu.be/BdRqLrCF_Ys
2. yin yoga is excellent for stretching and releasing the fascia as seen in the Fuzz Talk above. You will feel incredible after practicing yin and will find that it can actually alter your structural misalignments with regular practice. There are tons of free Yin yoga videos on you tube – I like this one:
3. this GIF made me laugh
top photo credit tinacraig
SaveSave
SaveSave