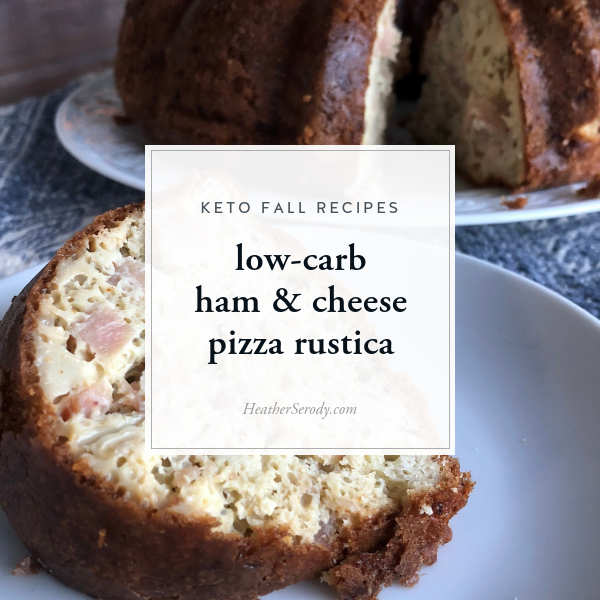 This is an adaptation of my mother's recipe which we just called Italian ham & cheese cake at my house. I found out this dish is traditionally called Pizza Rustica; which is a savory egg-based pie that is filled with cheeses and meats traditionally made on Good Friday and served on Easter to celebrate the end of Lent. My low carb version does away with the carb-heavy crust; sorta like a frittata is to a quiche. Despite the spring tradition I like to make this ham & cheese pizza rustica in the fall and eat it hot from the oven for lunch with a green salad.
prep tips:
Feel free to experiment with a variety of cheese and meats like cheddar, ricotta, mozzarella, provolone, and Romano cheese combined with different savory meats like salami, and prosciutto, sausage, mortadella and soppressata.
macro comparison
New York Times Easter Pie (12 slices per pie): 1090 calories per slice
Thrive In Midlife Ham & Cheese Pizza Rustica (12 slices per pie): 262 calories per slice
All the products I recommend from Amazon can be found on my Amazon Page – click here for convenient one-stop shopping.
SaveSave
SaveSave
SaveSave
SaveSave