Disclaimer: This post was written when I first began my blog and I wrote about anything and everything. I'd take it down because it has nothing to do with this site anymore, but a lot of freaked out people just like you come here in a penis mushroom panic and I feel like I don't want to let you down. These days I'm solely focused on helping women hack midlife with a new mindset, lose weight, and heal their bodies with a low-carb high-fat (keto) way of eating.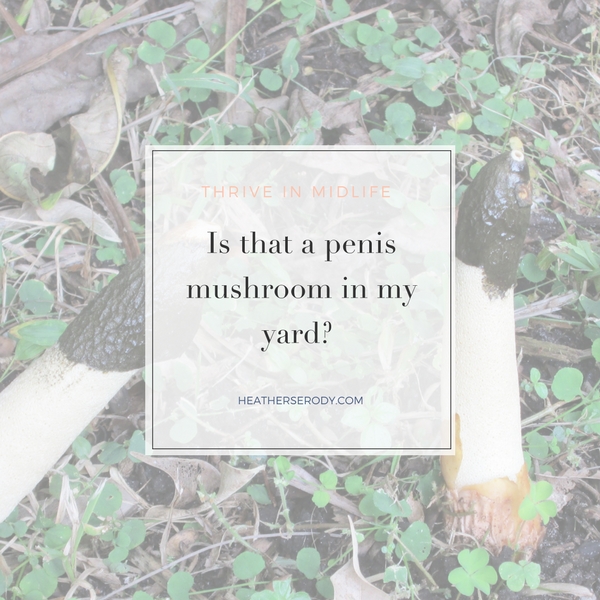 penis mushroom – yes this exists and they are all over my backyard
That was the question I asked myself last week when I first saw these growing in the shaded wood chips near the back fence. It's been grey and raining here in sunny Florida for weeks. I wrote about that earlier this week. I suspected fungi was to blame. I was starting to get all panicky when they began spawning all over my front yard and anyone who walked by the house on the sidewalk could smell that smell. Something had to be done. This was starting to feel like a Hitchcock movie, no pun intended.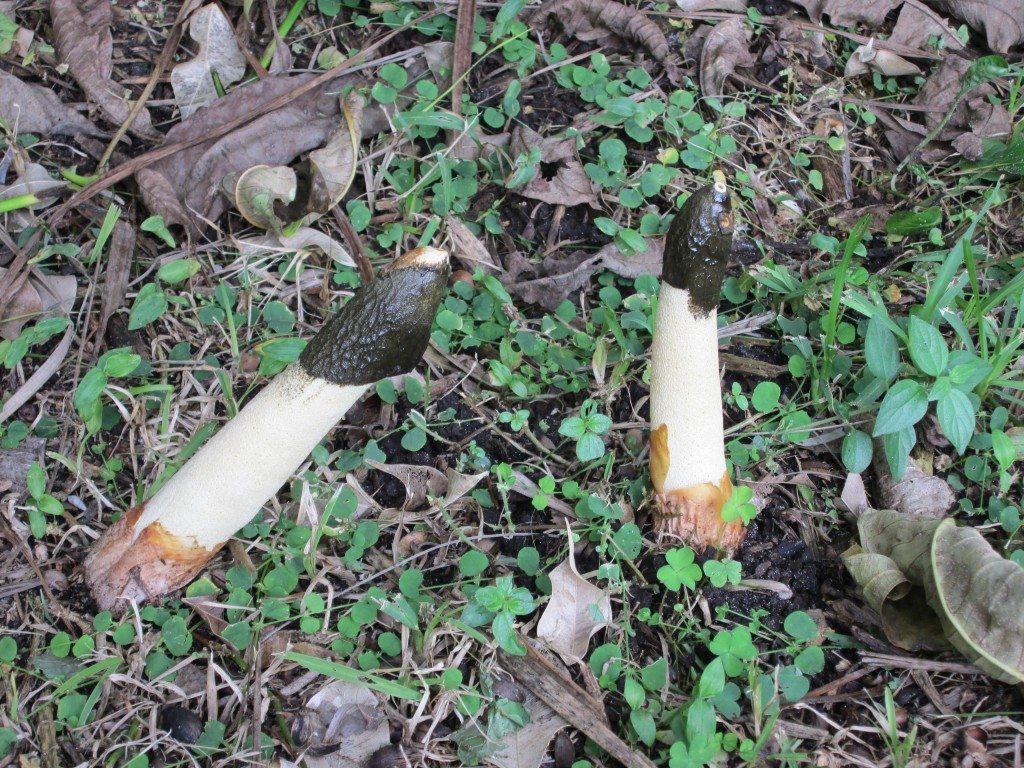 Feeling like an idiot, I googled the following search term, "stinky penis mushroom with a black slimy top." Unbelievably, there is such a thing. It is called "Phallus Impudicus," a mushroom commonly known as the Stinkhorn. Oh, it gets better. This phallic impostor also hatches from a fungal 'egg.' Did I mention it stinks? Urbanmushrooms.com is a great resource if you have fungus questions. They describe Phallus Impudicus' very particular stink as, "a strong fetid (or sperm) smell."
Are you kidding me?
more about phallus impudicus:
A mushroom aficionado is called a mycophile, and these mushrooms are prized for their uniqueness.
Stinkhorn 'eggs' (there are 6 in the photo above) grow into a full-fledged mushroom in the course of ONE DAY.
Insects eat the slime off the top.
You can eat the egg.
They are popular on the menu in China. But so is bird-throat soup. Gross.
let's change the subject – are you looking to thrive?
This post feels slightly inappropriate, but now that I've shared this with you I feel just a little bit better. Thanks for listening to my mushroom saga. The next time you have a spider story, feel free to email me.
SaveSave
SaveSave