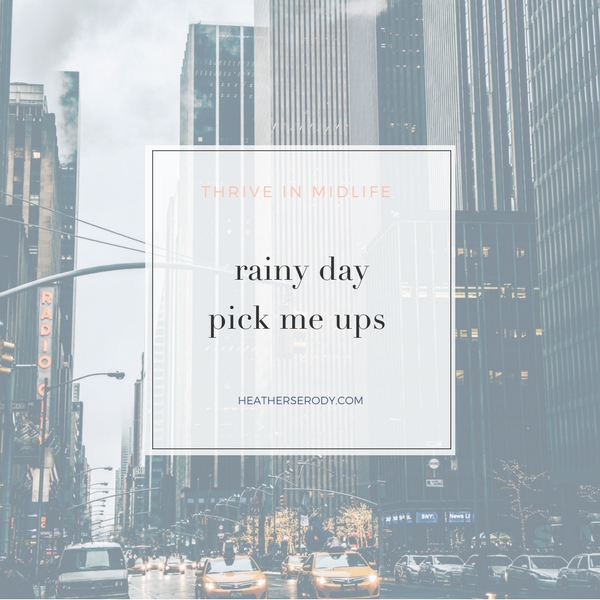 It's been raining here in 'sunny' Florida for WEEKS now. Instead of complaining I'm sharing some rainy day pick me ups – a few ideas to brighten a gloomy day.
rainy day pick-me-ups
1. Buy yourself a Powerball ticket
Click HERE to see if your state is one of 42 who participates. Click your state to get the details. Then go home and make a list of how you're going to change the world with your winnings.
2. Listen to Bob Marley
Just hit the play button below
3. Head over to TEAVANA. Spend some time with the knowledgeable (and usually very cute) tea baristas. Ask to see and smell some of tins of tea that interest you. Samples are offered at the door. Next, go home and pour yourself a cup.
4. Call an old friend, even if you have just five minutes. You'll forget about the weather.
5. Do a random act of kindness for someone today. You'll make someone's day and you get to know you put some good into the world today. There is a website dedicated to this HERE. This is great to share with your kids and helps tame the 'me' monster. Here are some of my own ideas to get you going:
Give your spouse a shoulder or foot rub.
When you buy your lotto ticket – buy one for some one else, too.
Help an elderly person with a door, their groceries, or just be friendly.
Compliment someone who is looking fetching today.
Make chicken soup for someone who is sick.Stick a love note in your child's lunchbox.
6. Pick or buy yourself some flowers to brighten your workspace.
Tweet me @hserody and tell me what you did!
SaveSave
SaveSave