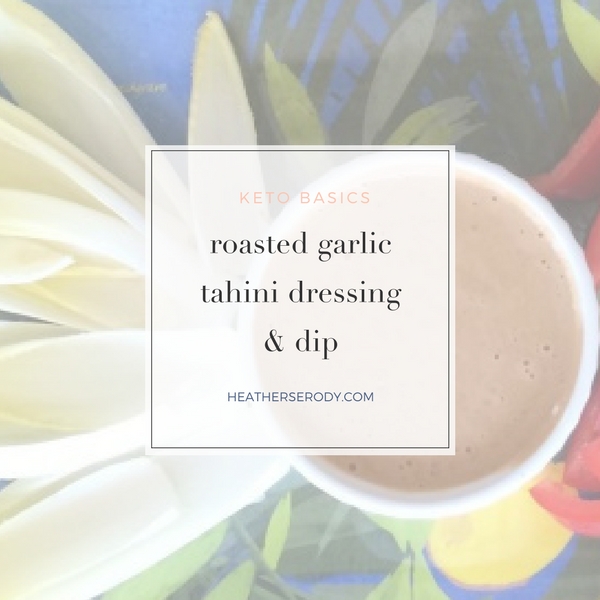 I can't stop eating the roasted garlic tahini dressing that Whole Foods uses at their salad bar. It's made by Cindy's Kitchen exclusively for Whole Foods. It's the roasted garlic that imparts the concentrated flavor, which is really easy to do at home. I experimented and in my version, I used tamari instead of soy sauce (less salty and comes gluten/wheat-free) and fresh lemon juice instead of concentrated.
Making fresh at home also allows me to leave out the additives that Cindy's uses for shelf stability like alcohol, yeast, cornstarch, and xanthan gum; a thickener and emulsifier.
So, take note, if this dressing happens to separate; just shake the bottle before using!
Here's why this dressing rocks:
Gluten-free
Made with three super foods: apple cider vinegar, garlic, and tamari (a fermented food)
Delicious on salads, crudités, or in place of mayo.
SaveSave