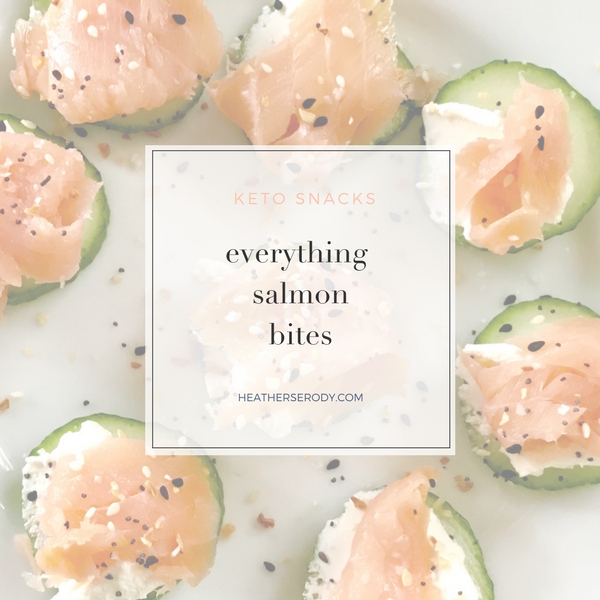 Back in my carb-aholic days, an everything bagel with cream cheese & smoked salmon was everything! Once you start eating low-carb high fat, you quickly realize that the bagel itself really doesn't add to the marriage of those flavors; it's just a device for delivering the good stuff. Did you know that one everything bagel has about 51 grams of carbohydrates? An easy swap is to use cucumber sl
Now I just put about a teaspoon or so of cream cheese on top of a cucumber slice, add a bit of smoked salmon & sprinkle with everything but the bagel sesame topping (you can also make your own.). It's delicious, crunchy, perfectly keto & so simple to make. I promise you won't ever miss the bagel, especially when you don't have that carb crash an hour after eating it!
You can even make them into finger sandwiches by adding an additional top layer of cucumber and slicing them a little thinner.
macros per 5 bites
5 cucumber rounds, 5 tsp cream cheese, 1 oz. smoked salmon, & 1.5 tsp everything bagel topping: 145 calories, 9 grams fat, 2.5 g carbohydrate, 7 g protein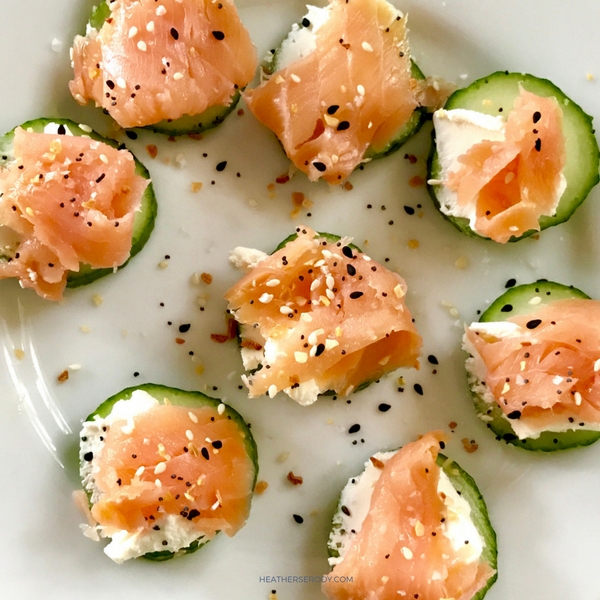 p.s. keto everything bagel flatbread
SaveSave