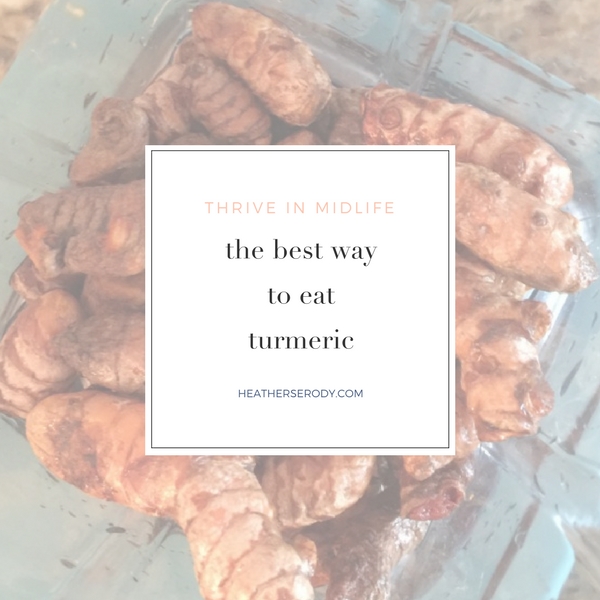 I'm obsessed with Turmeric at the moment. Turmeric is also known as curcumin, which is the active ingredient in turmeric. The benefits of eating turmeric regularly are HUGE, not only to keep disease away but to help the body perform at its optimum. There are so many benefits to turmeric, the question isn't why should you; it's why aren't you eating MORE of it, and how can you best benefit from making this miracle root a part of your regular diet?
benefits of turmeric
A number of laboratory studies on cancer cells have shown that curcumin/turmeric does have anticancer effects. It seems to be able to kill cancer cells and prevent more from growing. It has the best effects on breast cancer, bowel cancer, stomach cancer and skin cancer cells. [1,3]
Antioxidant, anti-inflammatory, antiviral, antibacterial and anti-fungal properties. [2]
Beneficial effects in arthritis, allergy, asthma, heart disease, Alzheimer's disease and diabetes [2]
Turmeric has been found to be comparable to fourteen various drugs and medications. Turmeric was found to be as effective as a particular type of cholesterol medication, corticosteroids (steroid medications), a blood thinner, and even antidepressants such as Prozac. [2]
don't juice your turmeric
Aside from sprinkling turmeric powder on my veggies, rice, and even salad; I wanted to experiment with juicing the root and drinking it. Intuitively, it seems so much more effective to drink it fresh, don't you think?
According to the research, fresh is best, but it's better to blend up your turmeric root into a paste than to juice it. Here's why:
Juicing the root strips away the fiber and turmeric oil from the medicinal & valuable polyphenol compounds in the turmeric. You need the fiber & oil present in your gut to produce the short chain fatty acids that deliver the cancer-fighting, anti-inflammatory health benefits from the polyphenols in the turmeric. If you juice turmeric root you lose all of the good fiber & oil, and most of the polyphenols pass through your gut without imparting all of its optimal health effects.
So what's the answer?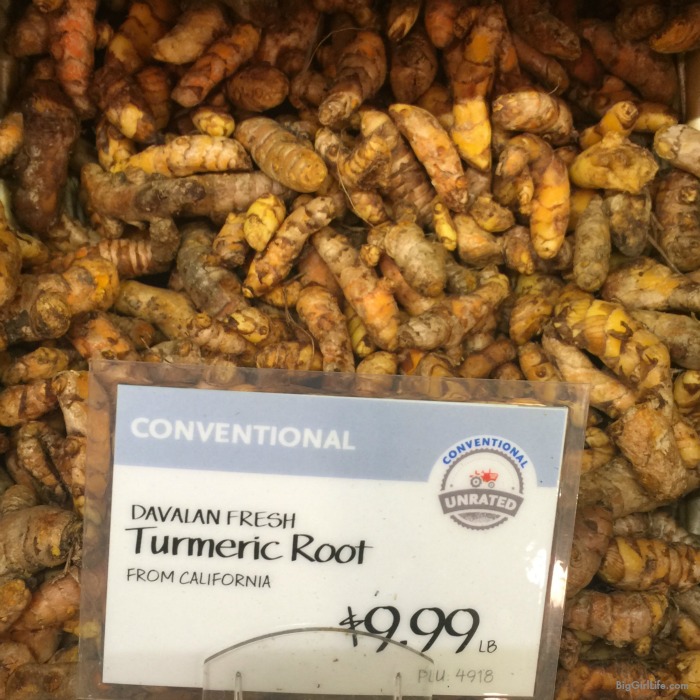 blend turmeric into a paste & freeze into cubes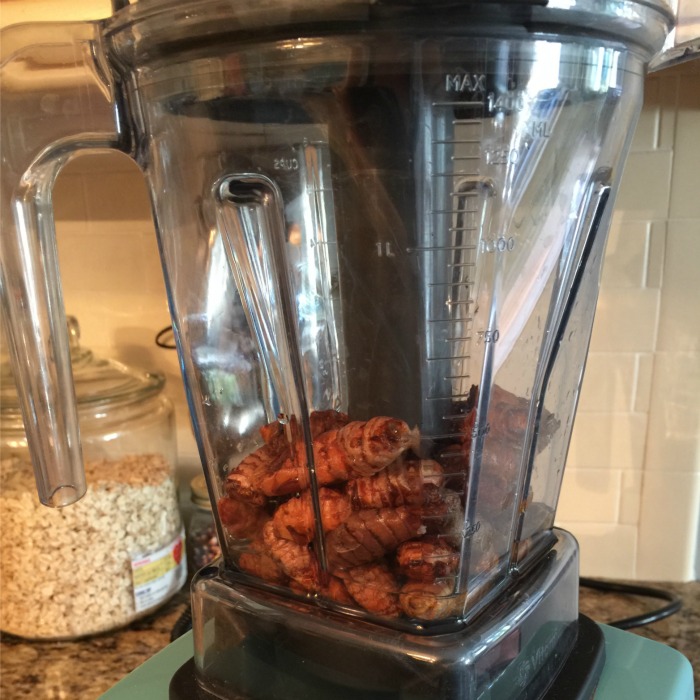 1. Buy fresh turmeric root at your Indian Food store, Whole Foods, or health food store. They are in season right now, so buy in bulk and freeze now to have on hand year-long.
2. Rinse, then throw them into the blender.
3. Add filtered water so that 1/3 of the turmeric is covered.
4. Blend until the consistency of a thick paste.
5.Wear gloves due to staining, and fill an ice-cube tray with the paste and freeze.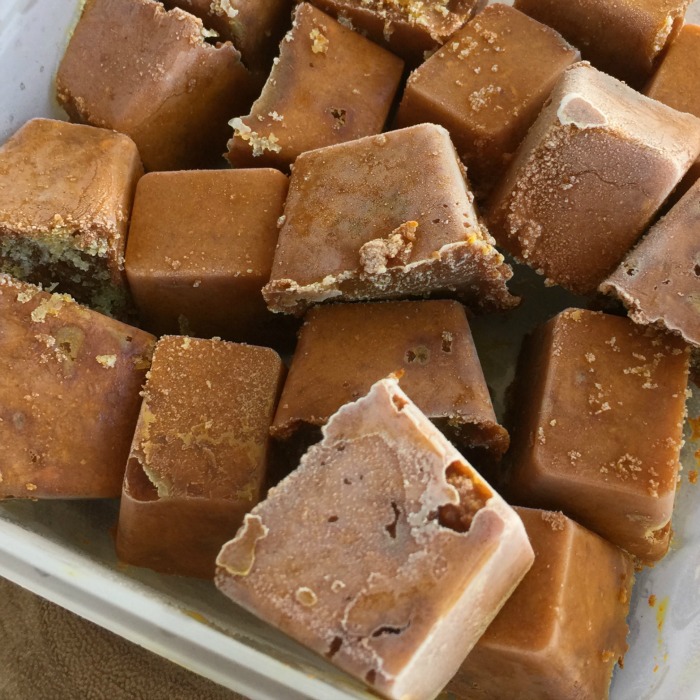 So, the answer is that the best way to drink turmeric juice is to make turmeric paste, then add that to your recipes or juice if your drink fresh juices.
Because Turmeric is bitter, I balanced it with the bright acidity of lemon and the fresh sweetness of orange and carrot juice. And (WOW!) you should see the vibrant orange of this juice; it's so beautiful that I had to call it Liquid Sunshine Turmeric Juice!
It tastes fresh and naturally sweet – not at all bitter.
Wait! Don't forget to add black pepper – and some fat
Scientific Studies have shown that up to 2000% more of the polyphenols in turmeric are taken up into the bloodstream if they are present with the active ingredient in black pepper. It acts like a carrying system for the turmeric to get in your body and do it's thing – so add the pepper. It doesn't have to be much, just a grind or two. Oh, and also? Have some fat with your turmeric because the fat helps it get absorbed better, by 7-8x too. [3]
I get my turmeric in a few times a week when I make my keto beef zoodles recipe -it's got pepper, fat, turmeric and it's keto approved.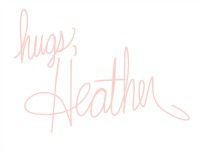 [1] Can turmeric prevent or treat cancer?
[2] Whole Foods Explorer research citations here
[3] Boosting the bioavailability of curcumin.
SaveSave
SaveSave