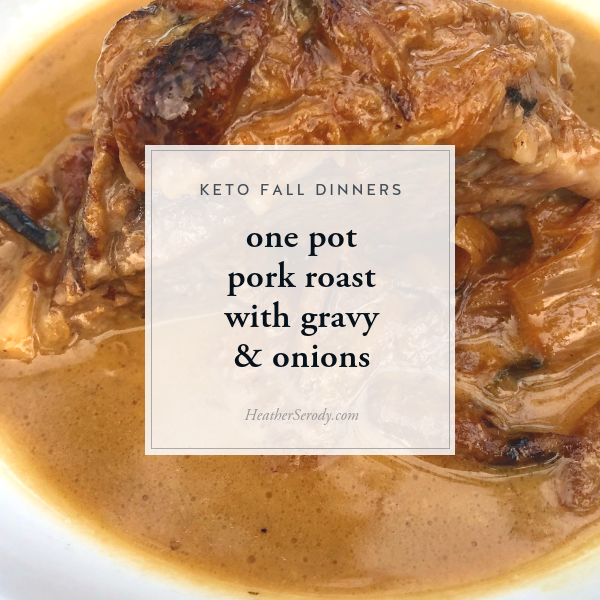 You might be surprised how well pork roast and gravy go together. This simple recipe requires browning the roast all over in a dutch oven (heavy-bottomed covered roasting pot) to seal in the moisture. You'll braise it right on the stovetop with onions & stock. Thirty minutes before it's done you'll remove the lid to reduce the cooking liquid. Adding some cream to the cooking juices right in the pan makes the gravy super easy to make. This is a warm, savory, and satisfying meal for Fall and pairs well with my walnut blue cheese radicchio endive salad.
prep tips:
Allow the roast to come to room temperature before searing.
I get all my organic and free-range meats delivered from Butcherbox – highly recommend!
Remember to give yourself plenty at least two hours to fully roast your pork to tender.
I love my Le Cruset dutch oven. It's an investment piece you'll have for a lifetime. Get a deep one that can hold large roasts.
All the products I recommend from Amazon can be found on my Amazon Page – click here for convenient one-stop shopping.
SaveSave
SaveSave
SaveSave
SaveSave