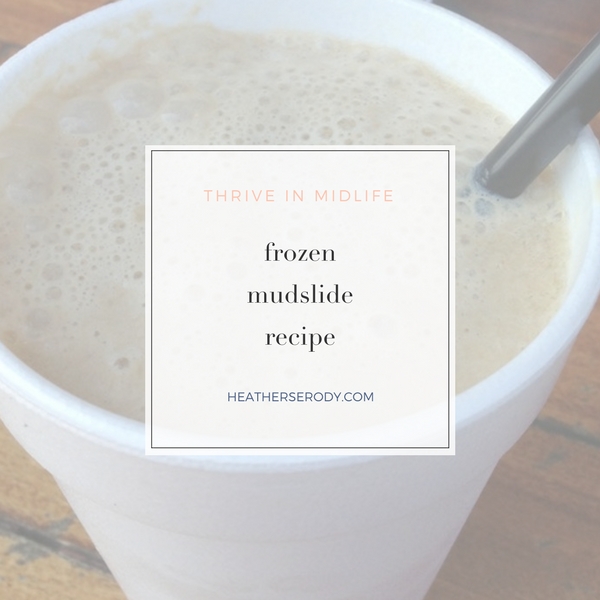 I know mudslides
I made and served thousands of frozen mudslides when I worked my way through college serving drinks and tending bar at Ballard's on Block Island, Rhode Island. Ballard's is a lobster house located right on the beach at the ferry landing.
Back in the late 80's and early 90's, frozen mudslides were the new, most popular, and most expensive frozen drinks. Here's why:
They taste like a chocolate milkshake

They are 100% alcoholic – no mixers
People freak out when they taste them they're so good. Before you dive in please note that mudslides are high in calories, sugar, and alcohol content so indulge moderately. You've been warned!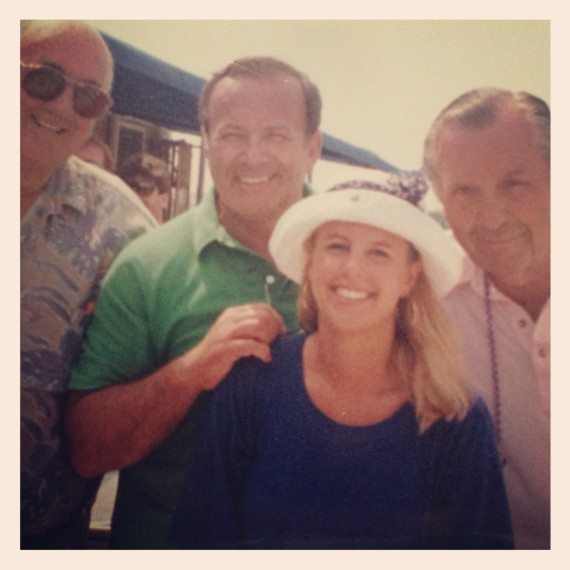 keep it old school
I've seen mudslides made with ice cream, chocolate syrup, and whipped cream. Please don't do this. A mudslide tastes amazing without adding all of those extra calories. The only thing I'd recommend adding to my recipe is 1/2 banana to make a banana mudslide.
I made a video so you can see just how easy it is – and the recipe for making up a pitcher is below. Go for it – you really can't get it wrong. Serve these around the pool or deck on a hot summer day. I always had a mudslide (or two) on my birthday those summers working on The Block – it's a tradition now. Two of these and I may forget how old I am today. 🙂 Cheers!
"Summer romances your heart they will steal
sometimes your heart they will bruise
it's like taking chances on life's roulette wheel
you win, break even, or lose."
–William H. Goggins III
*Image: Jim Kelly, Peter Filippi, myself, and Billy Goggins on the back patio of Ballard's 1990
SaveSave
SaveSave