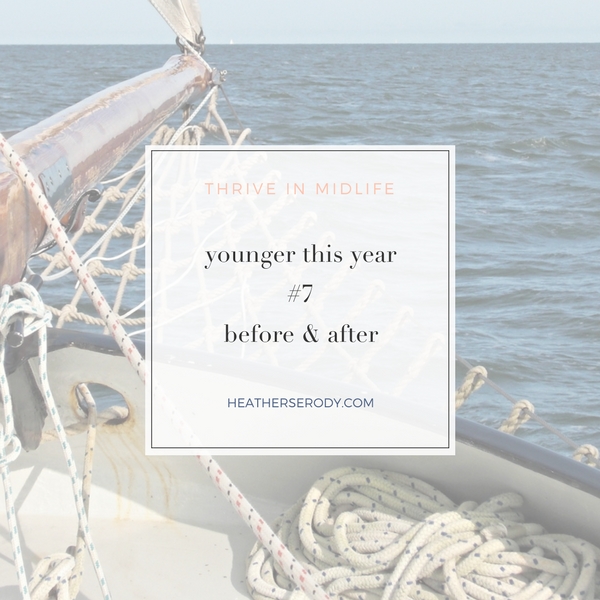 a cautionary tale
Please note that this series was written in 2014 before I understood that the reason I couldn't lose weight and why I had gained was because I had become insulin resistant. The eat less/move more theory of weight loss which I was applying here worked well enough when I was younger but by the time I was well into my 40's it had disastrous results. I can see in retrospect that my eating that included lots of sweeteners like maple syrup, fruit smoothies, and eating more than 3 times a day was the worst thing I could do for my insulin resistance. Plus, the calorie restriction damaged my metabolism, slowed my thyroid function down, and ended up causing me to regain all the weight I lost.
I keep this series published as a cautionary tale to you and a reminder to myself that over exercising in order to lose weight does not work. Since then I've adopted a low-carb high-fat ketogenic way of eating along with intermittent fasting to control my weight and heal my insulin resistance and metabolism. I now exercise to stay functionally younger and strong. If you recognize yourself in this story and you've also lost your confidence in your ability to control your weight in midlife start here.
I also keep the series published to honor my journey that's representative of that of so many of us; that we each have to find our own way in midlife, recognize that the things that used to work for us in our 20's and 30's often no longer do in midlife. We need to stay open to trying new things and start pursuing a long-term strategy for health & wellness in midlife that makes us feel nourished, happy, and thriving. If you'd like more, please join the list and you'll get the Guide To Thrive as your free gift.
click here to join & get free instant access
#7 update
I didn't post an official update last month since I was traveling and frankly, I just needed a break from talking about myself. This series is extremely difficult to write for this introvert, believe me (!) I did, however, focus last month's energies on committing to a daily practice of meditation. I felt that what my mind was saying about everything was part of the reason why I had let myself get so out of shape in the first place, and also would be responsible for any future ' rationalization' to stop the Younger Next Year Protocol; which is; work out 1 hour daily, six days a week; including 2 days of strength training and eating fresh, healthy, and non-processed foods, with little to no refined carbs.
So, like I said in the last post about my before and after changes; I'm seeing physical results, and now with my consistent practice of Transcendental Meditation, I'm noticing other changes too. Let me explain:
I meditate 20 minutes upon waking, and then again between lunch and dinner. For me, morning meditation is completely effortless. But by the time I arrive at my afternoon session, I notice that often my facial muscles are almost twitching. Sometimes even after I'm halfway through I notice that I'm still almost squinting my eyes. It's become obvious that the day has had an effect on my physical body and that this is energetically stored in my nervous system; including the thoughts that I think. That nervous system state, in turn, affects my physical body – raised shoulders, twitches in the facial muscles, my respiration gets shallow and uneven, etc.
During meditation, I dip in and out of the moment; thoughts pop into my head during meditation are as just as therapeutic as the alternate moments when I'm void of any thoughts – so much so that my head will start flop over. This alternating allowing of thoughts, centering back to my mantra, and then moments of complete stillness gives my mind an opportunity to expand and allows a space for my nervous system to reboot, reset, and process that unsettled energy caught up in my nervous system into a calmer energy that is ready to be utilized by the body for other uses. I love that the TM technique allows all these natural processes into their technique. It's so easy to do; it's very surprising! So, the big discovery eight months into my experiment to get younger this year is that all the benefits of an active physical lifestyle as prescribed in Younger Next Year for Women can be complimented when paired with a regular meditation practice.
The Younger Next Year protocol hooked me with its scientific evidence supporting reduced biological age. Interesting that The TM meditation technique also has published scientific studies proving TM practitioners have a younger biological age! The first study published in the International Journal of Neuroscience concluded:
"…of the short-term (practicing) ™ subjects (were) 5.0 years younger; of the long-term (practicing) ™ subjects (were) 12.0 years younger."
I'll take 12 years younger; thank-you-very-much! (The other published research findings are all listed here if you are curious).
You know, when you really start to take this lifestyle seriously, you can just weep over how much energy it takes to work out an hour a day, hard, six days a week. It propelled me to do everything I can to find my energy reserves so that I can sustain this active lifestyle. It's worth it to me because I'm liking how I look, I'm liking how I feel (stronger & more toned) and now with the meditation, I feel like my mind is now my ally instead of a frenemy that I don't always trust.
All this is enough to convince me to keep it up, but the science behind the Younger Next Year protocol have scientifically proven to stave off 70% of the normal decay (weakness, sore joints, muscle apathy), and…eliminate over 50% of all illness and potential injuries related to aging. After afternoon meditation I have more energy and am less apt to veer from my daily goals of eating healthy and getting in my hour a day of activity. I can't even try to prove that my meditative mind is responsible for helping me run faster and longer than I ever have before, but I can say that for the first time, I am able to think to myself, 'I can totally do this, and actually, I'm loving it.' And in addition to that, It turns out practicing meditation gives me a younger biological age, the longer I stick with it.
before & after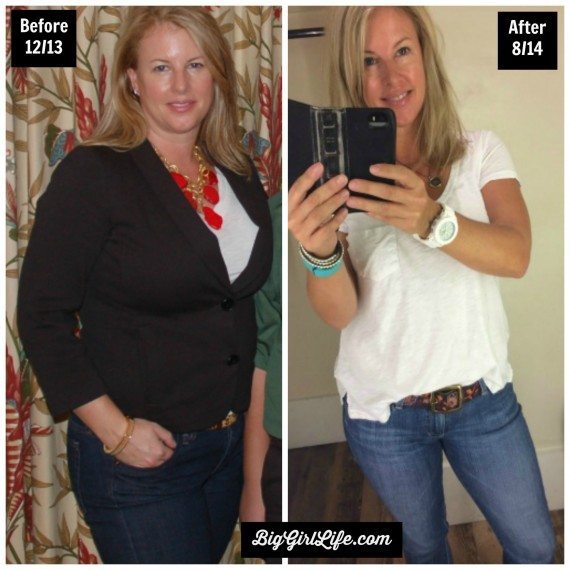 Dear readers, when I see the photo on the left I want to cry! I feel embarrassed that I let myself get that way. About two weeks after this photo was taken I read Younger Next Year; searching for something that could compel me to gather the energy to just start to change. I am surprised that I am 16+ pounds lighter, I feel happier and more confident, and that I've found a powerful tool (Transcendental Meditation) for keeping my mind-body connection working happily together.
resources and tips
Diversify: I also do Zumba and Spinning at my local gym; and yoga at my local studio.
My dogs keep me walking. Every Damn. Day.
I love running again and have discovered trail running is my favorite place to get in my cardio.
Fitbit recommendations
All of the Fitbit heart rate tracking watches offer:
continuous heart rate & step monitoring
automatic sleep monitoring tracks time spent in sleep stages & time awake to better understand the duration & quality of your sleep
silent alarms
smartphone notifications
automatic tracking of multiple sport activities
gives you reminders to move if you've been sitting too long
responsive tap display
*With technology products, you want to be sure you can get the ability to return or get a new Fitbit in case something happens, which is why I always recommend you purchase through these links at Fitbit.com instead of retail stores because you get
Free shipping on $50+
45-day money back guarantee
1 year limited warranty
click here to buy FITBIT
link to all the younger this year updates here: 1| 2 | 3 | 4 | 5 | 6 | 7 | 8 | 9
p.s. Let's connect and inspire over on Instagram with daily check-ins. You can find me @thriveinmidlife
SaveSaveSaveSave
SaveSave