a cautionary tale
Please note that this series was written in 2014 before I understood that the reason I couldn't lose weight and why I had gained was because I had become insulin resistant. The eat less/move more theory of weight loss which I was applying here worked well enough when I was younger but by the time I was well into my 40's it had disastrous results. I can see in retrospect that my eating that included lots of sweeteners like maple syrup, fruit smoothies, and eating more than 3 times a day was the worst thing I could do for my insulin resistance. Plus, the calorie restriction damaged my metabolism, slowed my thyroid function down, and ended up causing me to regain all the weight I lost.
I keep this series published as a cautionary tale to you and a reminder to myself that over exercising in order to lose weight does not work. Since then I've adopted a low-carb high-fat ketogenic way of eating along with intermittent fasting to control my weight and heal my insulin resistance and metabolism. I now exercise to stay functionally younger and strong. If you recognize yourself in this story and you've also lost your confidence in your ability to control your weight in midlife start here.
I also keep the series published to honor my journey that's representative of that of so many of us; that we each have to find our own way in midlife, recognize that the things that used to work for us in our 20's and 30's often no longer do in midlife. We need to stay open to trying new things and start pursuing a long-term strategy for health & wellness in midlife that makes us feel nourished, happy, and thriving. If you'd like more, please join the list and you'll get the Guide To Thrive as your free gift.
click here to join & get free instant access
younger this year update #3

Here's what I've learned in month #2 of sticking to the protocol – workout 6 days a week for an hour a day, with two of those days spent strength training:
You WILL avoid workouts that you hate. Ditch them now in favor of workouts you enjoy. If you can't find workouts that you like, at least try to find workouts that you don't hate. Cancel that membership, find a new trainer, join a different walking or running group, just don't stay stuck because you're stubborn. Make the changes you need to make to stay positive about your workouts.
Be proactive and constantly look for new workouts to keep you engaged and committed to this lifestyle. Doing anything six days a week is pretty repetitive. If you're bored you'll stop working out. Variety is so necessary for our brains. Replace or add something new to your workout routines, even if that means putting on your big girl pants and being a newbie at something. I was tired of looking at all those machines in the gym, and feeling overwhelmed. I scheduled a session with a trainer, just one – enough to give me a plan and the confidence to continue on my own.
Schedule your daily workouts ahead of time and honor the calendar. Some examples of how

not

scheduling my workouts got me off-track this month: I scheduled a doctor visit during my favorite Zumba class because it wasn't put into my phone calendar. I was surprised how pissed disappointed I was to miss it, and how the idea of replacing it with a treadmill run sounded all the worse! Later that week, I let my son guilt me into watching him do Mixed Martial Arts when I could have been in spin class next door. Why did I do that? Because I didn't have a plan. So, I went home and created a weekly workout calendar. I now schedule in all my workouts for the week on Sunday. Once I did this, I was able to schedule in time on Wednesdays to watch my kids in their MMA class. They now know that on Wednesdays I watch them, and the other days they practice, I workout. No more guilt, no more missed workouts. This process has become the key to my productivity in all areas of my life. I call the method honoring the calendar. The learn more about how to do it, click here.
use a planner & honor the calendar:
I highly recommend creating a workout schedule, fill it with workouts (6 days a week with 2 strength training days) that you enjoy and keep you interested. I have committed to this practice as a lifestyle and use and highly recommend a Cultivate What Matters intentional Goal Planner. There is something about writing down your workouts in a physical planner that seals them into your reality. I do this in combination with the master Jedi skill I call honoring the calendar. Use these two skills and I promise you, you will be living this lifestyle for the long term.
weight and food
The book says very little about nutrition and weight loss because the authors point out,
The dreary, persistent fact is that diets don't work; 95% of them fail, which is why setting weight loss as a goal is a generally a bum idea. The almost certain failure can infect your attitude toward fitness, while the yo-yoing up and down actually makes you gain weight. So don't diet…our advice is basically, forget about it. But exercise six days a week and follow Harry's fifth rule. Which is: Quit eating crap!" –Younger Next Year p. 197
It's really why I embraced this program to begin with. The main goal is to get healthy. But I'm also committed to getting to my ideal weight; which is two sizes smaller than the size I'm currently wearing. So, in the last month, I did quit eating crap. It's a natural progression, really.
But that's what I've learned in the last month of trying to get younger this year – that your activity AND eating habits have to get in alignment. Whatever investment of time or money that you have to make to get the support that you need you should do it. Whether it's Weight Watchers, Paleo, or Tone It up; joining up with a support system for your eating is just as important as joining a gym. Pick one that's in alignment with a way of eating that feels right for you. As the authors say Life is an endurance event, train for it.
results
Total weight lost: 5+ lbs.
Have lost ½" each from my hips, thighs, and chest.
Pants fit better, legs look way less jiggly. My husband and hairdresser both noticed that I'm losing weight.
I have to tell you, it feels really good. When I began this experiment in January, I had doubts about whether I could keep it up. Being honest, as a hedge against that, I decided to blog about it because it keeps me accountable. That's a benefit to doing what I do. Having some kind of accountability can really help. Reach out to someone if you are committed to getting fit; it really helps! I can tell you that I'm feeling really good overall, despite aches and pains here and there. Overall, my energy is great and my moods have become generally cheerful (?) That's a delightfully unexpected benefit. Just ask my family.
Fitbit recommendations
All of the Fitbit heart rate tracking watches offer:
continuous heart rate & step monitoring
automatic sleep monitoring tracks time spent in sleep stages & time awake to better understand the duration & quality of your sleep
silent alarms
smartphone notifications
automatic tracking of multiple sport activities
gives you reminders to move if you've been sitting too long
responsive tap display
*With technology products, you want to be sure you can get the ability to return or get a new Fitbit in case something happens, which is why I always recommend you purchase through these links at Fitbit.com instead of retail stores because you get
Free shipping on $50+
45-day money back guarantee
1 year limited warranty
click here to buy FITBIT
other resources this month
link to all the younger this year updates here: 1| 2 | 3 | 4 | 5 | 6 | 7 | 8 | 9
I'd love to hear your feedback if you're following the protocol from Younger Next Year. Leave me a comment below.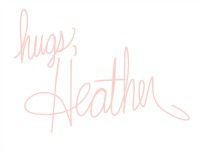 SaveSave
SaveSave
SaveSave
SaveSave