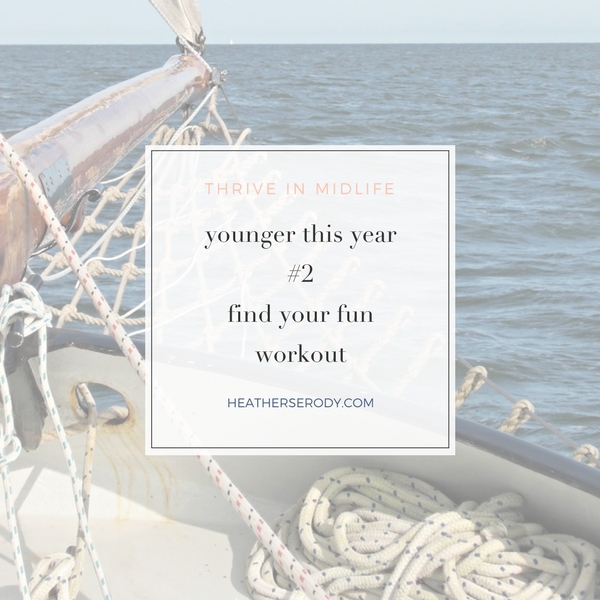 a cautionary tale
Please note that this series was written in 2014 before I understood that the reason I couldn't lose weight and why I had gained was because I had become insulin resistant. The eat less/move more theory of weight loss which I was applying here worked well enough when I was younger but by the time I was well into my 40's it had disastrous results. I can see in retrospect that my eating that included lots of sweeteners like maple syrup, fruit smoothies, and eating more than 3 times a day was the worst thing I could do for my insulin resistance. Plus, the calorie restriction damaged my metabolism, slowed my thyroid function down, and ended up causing me to regain all the weight I lost.
I keep this series published as a cautionary tale to you and a reminder to myself that over exercising in order to lose weight does not work. Since then I've adopted a low-carb high-fat ketogenic way of eating along with intermittent fasting to control my weight and heal my insulin resistance and metabolism. I now exercise to stay functionally younger and strong. If you recognize yourself in this story and you've also lost your confidence in your ability to control your weight in midlife start here.
I also keep the series published to honor my journey that's representative of that of so many of us; that we each have to find our own way in midlife, recognize that the things that used to work for us in our 20's and 30's often no longer do in midlife. We need to stay open to trying new things and start pursuing a long-term strategy for health & wellness in midlife that makes us feel nourished, happy, and thriving. If you'd like more, please join the list and you'll get the Guide To Thrive as your free gift.
click here to join & get free instant access
younger this year update #2
What's happened after two months of working out for 60 minutes, 6 days a week; with 2 days of strength training:
Once I committed to working out almost every day at a high intensity, I got the courage to find my fun workout; which for me is Zumba. I love it! The range of ages and abilities in class inspires me, and I love the music and the energy of the instructors. I go 2-3 times a week. It really works my core.
I still hate the twice weekly group interval and strength training I do at Orange Theory.
At the same time, those workouts are responsible for increasing both my strength and endurance. Results are becoming visible to me in my legs and my ability to run faster and longer on the treadmill. Lesson: I don't have to love it, just have to do it. I'm hoping that with more time I'll learn to love it.
This past month of adding in 3-5 workouts a week has left me a lot more hungry at mealtimes, which means my metabolism has switched into high gear – yeah! The bad news is when I'm hungry I'm HUNGRY. I would like to lose weight, and actually, eat less, but that's not my focus right now. The focus is to get in the exercise so it becomes a fully ingrained habit and eat as healthy as I can to fuel those workouts. One thing at a time.
We got a puppy two weeks ago. She was and still is, a huge disruption to my daily routine. The extra walks and attention that she needs divide my time so I've missed some workouts. I have to start going to yoga in the evenings and get up at 5 a.m. among other changes. Disruptions are inevitable, but not insurmountable with some extra discipline and time management. I have to allow myself to do the best I can right now.
At my last update, I cut out the wine completely at home. No one is more surprised than me that I don't miss it. I have a lot more energy, too. It's the best thing I've done so far toward my goal to get younger this year. And interesting that this is not necessarily recommended in the book. Read the series I wrote on overcoming overdrinking for more on this.
challenges
Finding a heart rate monitor: The author says this about heart rate monitors:
"It gets in the way of your endless lying about how hard you work out…which is unpleasant. You may find other reasons for not doing it. Well, fine! It's your miserable body. But you should know this: Every single soul who cares about training swears by the heart monitor…it is the device that defines the terms for everyone's workouts. Including yours. (p.117)
Tracking your heart rate is a MUST for this lifestyle – it's not optional. Thankfully technology has caught up and made tracking so much easier – it's no longer necessary to wear a chest strap and watch combination. I now use a Fitbit activity tracker watch that also automatically tracks my heart rate from my wrist. I love Fitbit and the company so much that we've partnered up in an affiliate relationship so I can recommend them to you.
Fitbit recommendations
All of the Fitbit heart rate tracking watches offer:
continuous heart rate & step monitoring
automatic sleep monitoring tracks time spent in sleep stages & time awake to better understand the duration & quality of your sleep
silent alarms
smartphone notifications
automatic tracking of multiple sport activities
gives you reminders to move if you've been sitting too long
responsive tap display
*With technology products, you want to be sure you can get the ability to return or get a new Fitbit in case something happens, which is why I always recommend you purchase through these links at Fitbit.com instead of retail stores because you get
Free shipping on $50+
45-day money back guarantee
1 year limited warranty
click here to buy FITBIT
results
My legs are stronger and just a little bit more toned. My energy is WAY higher than the beginning of the year. Although I'm not tracking my weight (yet) I can see my body is shifting, and I'm losing fullness in my face and boobs – always the first indication I'm about to start losing weight. My jeans fit better. I'm thrilled with these results. Negatives? I really can't think of one except that I'm a little annoying to myself how often I think about working out. Oh yeah, and all that sweaty laundry! 🙂
resources
The book that my protocol is based on is Younger Next Year: Live Strong, Fit, and Sexy Until You're 80 and Beyond, and the companion book for women called Younger Next Year for Women. This exercise and lifestyle prescription are scientifically proven to stave off 70% of the normal decay (weakness, sore joints, muscle apathy), and…eliminate over 50% of all illness and potential injuries related to aging.
Tone It Up Youtube videos for a daily dose of positive inspiration to get beach ready!
I'm taking S-Acetyl Glutathione, a miracle supplement that's been called the mother of all antioxidants. I noticed a huge boost in my energy, which has been a lifesaver to get these workouts in. I also KNOW it is detoxifying my body, sort of like a potent asparagus effect in the bathroom after I pee. (Is that TMI?) I have a whole post for the best anti aging supplements to take in your 40's – Check it out here.
Loving my ASICS Women's Gel-Kayano 19 Running Shoe its arch support and cushion.
Link to all the younger this year updates here: 1| 3 | 4 | 5 | 6 | 7 | 8 | 9
p.s. Let's connect and inspire over on Instagram with daily check-ins. You can find me @thriveinmidlife