a cautionary tale
Please note that this series was written in 2014 before I understood that the reason I couldn't lose weight and why I had gained was because I had become insulin resistant. The eat less/move more theory of weight loss which I was applying here worked well enough when I was younger but by the time I was well into my 40's it had disastrous results. I can see in retrospect that my eating that included lots of sweeteners like maple syrup, fruit smoothies, and eating more than 3 times a day was the worst thing I could do for my insulin resistance. Plus, the calorie restriction damaged my metabolism, slowed my thyroid function down, and ended up causing me to regain all the weight I lost.
I keep this series published as a cautionary tale to you and a reminder to myself that over exercising in order to lose weight does not work. Since then I've adopted a low-carb high-fat ketogenic way of eating along with intermittent fasting to control my weight and heal my insulin resistance and metabolism. I now exercise to stay functionally younger and strong. If you recognize yourself in this story and you've also lost your confidence in your ability to control your weight in midlife start here.
I also keep the series published to honor my journey that's representative of that of so many of us; that we each have to find our own way in midlife, recognize that the things that used to work for us in our 20's and 30's often no longer do in midlife. We need to stay open to trying new things and start pursuing a long-term strategy for health & wellness in midlife that makes us feel nourished, happy, and thriving. If you'd like more, please join the list and you'll get the Guide To Thrive as your free gift.
click here to join & get free instant access
younger this year update#1: breaking up is hard to do
The central tenet of this book, Younger Next Year: A Guide to Living Like 50 Until You're 80 and Beyond is, "Exercise six days a week for the rest of your life."
Two weeks ago I began my experiment with Dr. Lodge's scientifically backed prescription for getting functionally younger this year. To be honest, working out 6 days a week felt like way too much. I expected better reserves of energy and stamina because I've been working out hard since September at Orange Theory; which is high-intensity interval group training. But, I've only been doing it 2 times per week. Adding in another 4 days of activity felt very difficult both mentally and physically. I had to really think about what was holding me back, and I wondered whether having wine in the evening; even just a glass, could be sapping my strength and stamina reserves.
I concluded that the only way to know for sure is to cut out all alcohol for now.
Yup. I broke up with Sauvignon Blanc, and yes, that was painful. Being honest, I know that I rely on my wine too much. It's a reward at the end of a long day. It relaxes me. We nearly always cuddle in the evening, a glass or two. This is hard to admit. All dysfunctional relationships have a spectrum and wherever it is that I fall in that range could be up for debate, but there is no doubt in my mind that I cannot work out hard six days a week and continue this affair with wine.
anti-aging evidence?
Do you remember the Vanity Fair issue that featured Rob Lowe half-naked in a wetsuit looking amazing? He has aged disgustingly well, and it's not fake Hollywood aging; either. I never forgot that in the interview for this cover he credited getting sober with looking so young.
Let's be honest – we intuitively know that drinking ages us, so if I'm seriously going to try to get younger this year, the sauvignon blanc has to go – for now.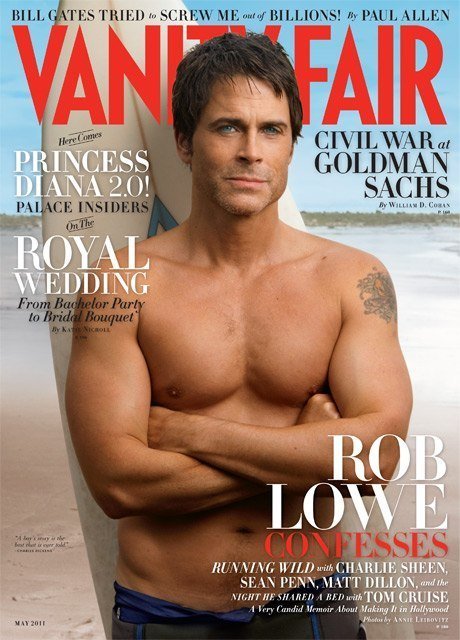 Younger Next Year doesn't recommend giving up alcohol, but the authors do point out the maddening duality of alcohol as it relates to aging. There is a sweet spot of consumption at which there are tremendous health benefits, but that sweet spot as we age gets smaller and smaller; a harder target to hit right. If you think you might be missing the mark; and are looking for some help, Amanda Robb wrote about her tricky relationship with alcohol in an unforgettably powerful article on Oprah.com. I highly recommend it.
If you like some additional support on this issue in that you like to cut down but aren't having much success read my series on overcoming overdrinking.
I feel more energetic without the wine. I missed it for the first week, and I'm not going to lie, New Year's Eve without it was sort of depressing. But now, I don't miss it at all. The biggest change has happened in my head. Not drinking has left me feeling healthier and more energetic, so whether that actually true or not, I feel physically more capable without it.
here's what I'm doing besides cutting out wine:
working out 45 min – 1 hour 6x week.
Orange Theory 2x week: heart rate & strength training.
Jogging & Zumba for intense cardio.
Yoga & power walks with the dog for a long & slow burn.
THE GOOD / PROGRESS:
More energy. My eyes look less red and my middle feels less think.
My legs are building muscle, but the scale hasn't budged.
I loathe jogging, but I'm able to do it now for up to 25 minutes without stopping.
THE BAD / UGLY:
There is A LOT more sweaty laundry to wash.
I'm still juggling my schedule to accommodate all the cardio.
My ankles hurt and I have some shin splints, but nothing terrible. The knees are still crunching.
I really doubt my ability to stick with the frequency & intensity of these workouts long term. I do have friends who signed up for 5k's and struggled; then persisted, and now run marathons and now believe running a 5k a day is slacking. What is this sorcery that kicks in and magically turns you into a workout animal? I just hope it happens to me at some point.
up next
Measuring my progress (sigh), with some numbers and photos. Or maybe I'll just run naked through a crowded mall? I honestly don't know which is worse? This experiment is pushing every reactionary button I have. My hope is to be as transparent as possible and that will take another heaping dose of courage.
SALVATIONS:
My Fitbit automatic heart rate & activity tracker watch – free shipping on $50
La Croix lime carbonated water
My newest playlist: Don't Stop The Treadmill on Spotify, a free music streaming service. Click here to listen in a new window & download or just hit the play button below.
link to all the younger this year updates here: 2 | 3 | 4 | 5 | 6 | 7 | 8 | 9
image credit: Annie Leibovitz via Vanity Fair
SaveSave
SaveSave
SaveSave
SaveSave