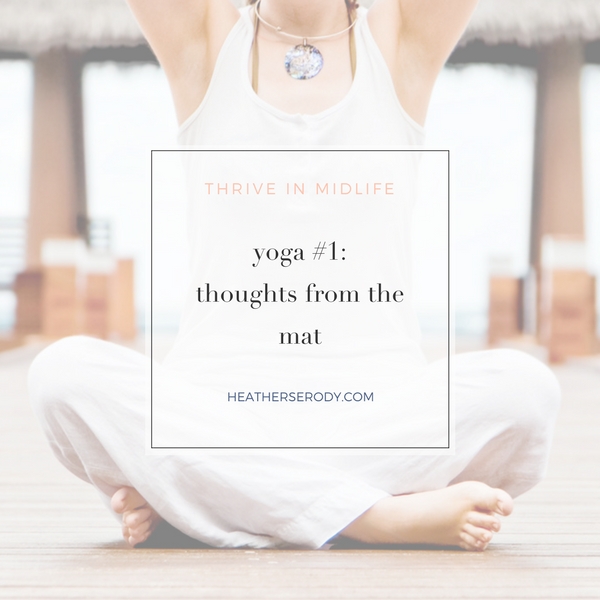 In just a few weeks I begin a 200-hour course of training to become a certified Yoga Alliance yoga teacher.
After 15 years of managing to get practice in 2-3 times a week, I know that the time has come to either stagnate or invest in taking my practice and knowledge to a much deeper level. I haven't posted much about yoga over here in the blog because it was always just something I did for me. But now that I'm on this journey to learn more and expand my practice I think it might be helpful to write from my perspective as someone transitioning from strictly student to teacher. Besides, I've got a lot to learn, and (selfishly) I learn best when I write it down, so it may as well happen here, Big Girls. You'll see the good, the bad, the ugly. I'm going to keep it real. Yoga isn't all about picture perfect beaches and skinny yoga models. Pllllleeeeease!
the hardest thing about teaching is remembering what it is like to be a student
I'm inviting you to embark on a yogic journey and tag along with me for my training and practice. From everything I've been told, this training is transformative but not so much in a floating in a cloud of bliss way so much as that the constant practice and intense study over twelve weeks just cracks you open. I'm curious enough about what that means to share it with you.
I hope that you'll get on your mat with me so we can learn from each other. Even if you've self-labeled as 'not into yoga,' you can always keep an open mind as a test if that's really true or if you're just closing yourself off from trying something new that pushes your buttons.
Because we all know that that which pushes our buttons is exactly what we should pay attention to.
let's see what comes of it.
I'll touch on different poses, their benefits and challenges; the more subtle nuances of how we think about practice, approach, and breathing, along with the culture of the group practice, etiquette, and how yoga can become a gateway to a more peaceful life both on and off the mat.
Some come to yoga for peace of mind, or a stronger body, to escape, for the social connection, to find a spiritual connection, or to increase flexibility. No matter why you initially try yoga; it is in doing the practice that reveals a treasure of information about YOU – your body, your mind and how they are connected or disconnected. Yoga is the roadmap to bring mind and body together and when that happens; who know what can happen? Aren't you curious? Let's find out together.
assignment
Go get yourself a yoga mat if you don't already have one. Below are my two favorites. One of the best things you can do is invest in a good yoga mat. Cheap yoga mats hurt your knees and don't last.
Manduka – Super thick to cushion knees. Extremely slip resistant. Heavy. Indestructible – you will have it for many many years.
Liforme – Super sweat wicking and slip resistant. Has alignment guides to help guide hand and foot placement. Less heavy than Manuka.
SaveSave