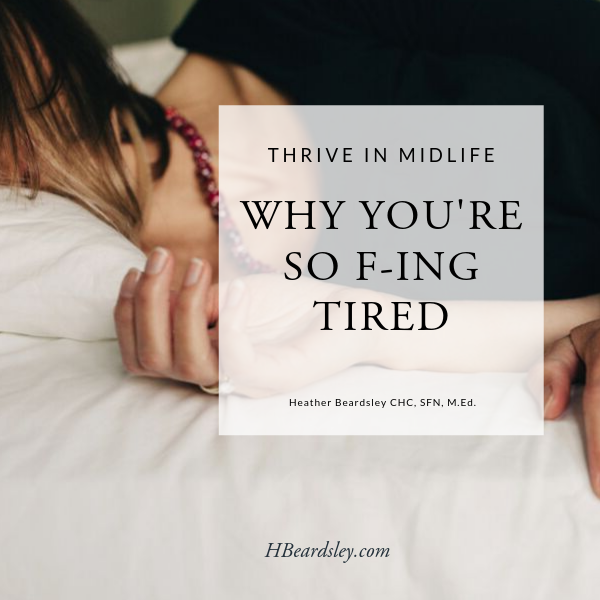 The paradox of midlife fatigue is that it's not as simple as just going to bed earlier. Most of us who feel chronically tired know that something else is going on in the body. It can be that you aren't making enough energy (thyroid), the food you're eating isn't the right kind of fuel for your body, your progesterone levels may have fallen too low relative to your estrogen causing insomnia.
You may also have adrenal fatigue, which often kicks in in midlife after years of chronic low-grade stress, but especially after a very stressful event. Adrenal fatigue often insidiously creeps up on you making you not even remember what it feels like to wake up with energy or feel like you can tackle weekend projects like you used to be able to.
The best news is that you can tackle the various causes of fatigue by observing your symptoms and addressing each area of diet, stress, hormones, and adrenal function one by one.
some causes of fatigue and what to do about them