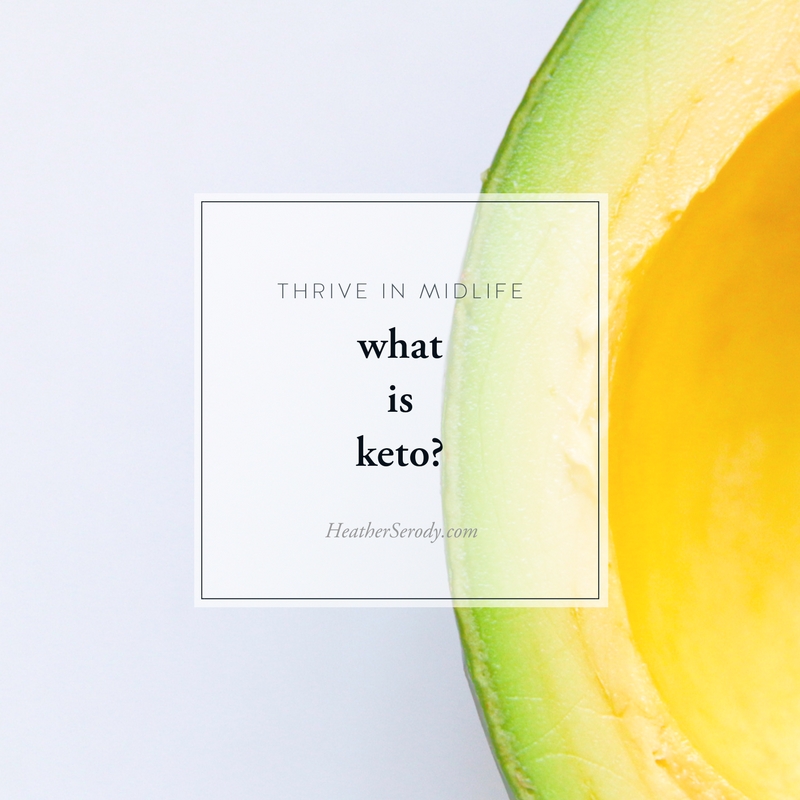 In order to understand what keto is, you must understand how our bodies fuel themselves. Our bodies have evolved over millions of years to 'run' on two different fuel sources depending on the relative amounts of proteins, fats, or carbohydrates that we eat.
fueling with carbs
If you eat primarily carbohydrates (vegetables, whole grains, or processed carbohydrate foods such as vegetables, bread, pasta, and sweets, your body breaks them all down into simple blood sugars called glucose. The glucose floats around in your blood to be used as fuel for your cells. When glucose rises, it signals the storage hormone insulin to surge as a response to the presence of glucose.
Insulin is a hormone that stores excess glucose away
Insulin's job is to push any excess glucose from your blood into your muscle cells for quick energy reserves. Any excess is converted into a storage form of glucose called glycogen and is stored in the liver for future use. The problem is that most people only have enough room to store about 500 grams of glycogen in the muscles and liver. When those stores are full, any further excess glycogen will be pushed into fat cells, which means you get fatter.
As long as you eat primarily carbs, you will burn sugar/glucose for fuel and you will have higher insulin levels. You are a sugar burner. Due to the small amount of glucose that can be stored in the blood and body, you will be hungry for carbs every few hours and feel the effects of those swings in blood sugar as a result. Bottom line? If blood sugar/glucose is around as fuel, the body will always burn that first and will not burn any of your own fat for fuel.
when the body can't handle carbs anymore
However, the story gets worse for those who have any form of metabolic damage like type 2 diabetes, insulin resistance, or metabolic syndrome. These are a spectrum of disorders where excess carbohydrate consumption over time results in the cells no longer accepting glucose as fuel.
Just like hearing loss happens to those exposed to constant loud noise, someone with insulin resistance will find themselves bewildered that at a certain point of eating the same way for decades, they are now gaining weight and cannot lose it. The cells and liver have become 'full' and 'deaf' to more glucose. The body then secretes more insulin to further stuff the cells, but it doesn't work, so eventually fasting blood sugars soar. The body then has no choice but to start storing all of this excess fuel as body fat, which primarily gets stored in the torso & stomach.
Unexplained weight gain in the midsection is the body's sign that it's time to change the way you fuel your body because it cannot effectively utilize the fuel from carbohydrates anymore.
Folks who do not heed these signs and change their diet will usually see a progression to Type 2 diabetes, and eventually, type 1 diabetes. This environment of constant excess glucose/glycogen is extremely damaging to cells and creates an environment that is opportunistic for other metabolic disorders like Alzheimer's, other brain disorders, heart disease, & cancer.
eating keto is the way to trigger an alternate fueling system for the body & works by limiting carbohydrate consumption & increasing fat consumption
If you primarily eat fat and limit carbohydrate consumption to 30 grams a day or less (or don't eat at all) the body will not have a glucose response so insulin stays low.
The absence of insulin signals the body to start burning fat for fuel.
The body will first use dietary fat for fuel before it uses stored fat for fuel. Humans have survived over millions of years because of the body's innate wisdom to release stored body fat only if there isn't adequate dietary fuel coming in. The body isn't stupid, it wants to have enough fat on board in case of famine. It doesn't know about the abundance of food in your refrigerator or that Trader Joe's is right down the street, it's a survivalist machine. Even if you eat keto, as long as you are eating adequate fat to meet your energy needs, your body will burn that and it will not release your stored fat to be used as fuel. This is where so many people are mistaken about how to lose weight on a ketogenic diet.
If your goal is to lose weight on a keto diet then you must both be in ketosis AND lipolysis.
if weight loss or lowering your blood sugar is your goal
In order to lose weight eating keto, you must eat in such a way that ALL of these conditions are in place:
Restrict carbohydrate consumption to 20-30 grams per day (lowers insulin, triggers ketosis)
Eat only as much protein as the body needs to preserve muscle. (lean body mass x .7)
Eat enough fat to not be hungry, but less dietary fat than the body needs to run on, which signals the body to go into lipolysis – or burning stored body fat for fuel.
If your goal is to lose weight, your goal is to both be in ketosis and lipolysis, so you will have to restrict your fat intake while also keeping carbohydrates between 20 and 30 grams per day, while keeping protein intake moderate. This means that you must track your macros, which is just a term that means counting how many grams of carbohydrate, protein, and fat you are eating daily.