Why are you exercising, really?
When we were younger and had higher metabolisms, we didn't have to do much to get in shape or lose a few pounds. Now that we're in midlife, we're tired, and it's a lot more work to stay fit. And what about that nagging problem that even if you are working harder than you ever have, you aren't seeing the results you want?
The very good news for us is that if you look at the what science tells us about aging, exercise, and motivation, staying in shape really doesn't have to be a hard as we think it has to be and there are much more compelling reasons to keep exercising for life than you may have ever thought before. This new knowledge and some self-coaching work on your mindset can completely overhaul your motivation to get and stay active forever. Well, at least as long as you possibly can.
exercise does not help you lose weight
Exercise by itself is not going to make you thin. There are no studies that have confirmed that exercise decreases obesity. Think about the 1950's when no one went to the gym and hardly anyone was obese. Now everyone exercises and we have an obesity epidemic. Hmmmmm. Studies have been done on this question and they found that any weight loss due to exercise was minimized because of the people they studied who exercised ate more due to increased hunger; which tended of offset any calorie deficit. Let this knowledge sink in because this my friend, is a game-changer.
Stop exercising in order to lose weight.
Exercise for strength, performance gains, better body composition, for that awesome feeling of wellness and vibrancy, and for the fact that it's most effective anti-aging weapon in your arsenal (more on that in a bit), but for the love of Mike, stop thinking that exercising helps you lose weight. No study has ever shown this to be true.
Takeaway: Liberate yourself from associating successful exercise with seeing the scale move. IT'S A FALSE ASSOCIATION. Instead find new markers of successful exercise like how much you can lift, lowering your resting heart rate, your results in Fitbit challenges, or your ability to do a headstand in yoga class.Find an exercise that you enjoy doing and use your diet to control your weight.
what the new science says
So many women have been exercising in order to lose weight for so long – and have stayed disappointed and frustrated and blaming themselves – that when they learn it doesn't work (usually the hard way), they blame themselves and lose motivation to exercise. If this is you, please take heart. I have some really good news for you. Let's talk about our beliefs about aging and then I'll circle back around and give you the most powerful motivation you've had yet to embrace exercise you enjoy for the rest of your life.
misconceptions about aging
We grew up believing aging meant a gradual downhill deterioration and weakness after age 50. We saw our aging relatives struggle with significant bouts of illness that further weakened and aged them until they died. No wonder so many of are afraid to get old! Is this how it has to be for us?
NO.
The new science of aging shows that the old ideas about aging don't have to apply to us. We can vastly improve our lives in the second half of life IF we exercise daily. Here's what the science says:
Over 50% of all disease and injuries can be ELIMINATED in the last third of life by adopting an active lifestyle.*
70% of all premature death and aging is attributed to a sedentary lifestyle. In other words, that vast majority of what we know as 'normal aging' can be completely prevented by adopting an active lifestyle.*
Can you get motivated to avoid the pain, sickness, weakness, & frailty that you've seen come with aging? Is knowing that you are way more in control over the quality of your life over the next 40+ years something that you're willing for work for?
Hell, yeah. That's the right motivation to exercise for life.
healthy aging Rx
This is the simple explanation of what an active lifestyle* means.
Exercise for an hour a day, six days a week for the rest of your life.*

Two of those days should include some sort of strength building exercise.
Ok, it's not nearly as bad as you think, because the type of exercise required isn't crazy or even very intense. All that's required is to elevate your heart rate to a 'fat burning' level. This is why finding and tracking your heart rate is super important. To give you an idea, a fat burning heart rate is a heart rate that accompanies a brisk walking pace.
You can calculate your max fat-burning heart rate by subtracting your age from 180.
This number represents the highest number of beats per minute to remain burning fat for fuel. Exercising in this heart rate zone gives your body the signal that you are very much alive and to keep everything in good working order. In contrast, you can see why sitting all day leads to body breakdown.
If you exercise with your heart rate over this max fat burning number you will signal the body to use glucose, not your own fat stores for fuel. This isn't necessarily a bad thing and in fact, it's good to periodically train at a higher heart rate. However, just know that chronically training at a cardio zone (higher BPM than fat burning zone) simply makes you into an efficient user of blood sugar, and therefore reduces your efficiency at burning fat for fuel, so you'll miss out on all of the anti-aging benefits.
If you are chronically working out at a super intense pace, you can actually cause too much of a hormonal stress response which can cause overtraining negative benefits like inflammation, elevated cortisol, and weight GAIN. I mean your body doesn't know the difference between running on a treadmill and being chased by tigers. If you're running at a high pace every day your body will be stressed.
go for daily consistency, but not necessarily a high intensity
Benefits of exercising 6 days a week for an hour a day (~briskly walking) + 2 days of strength training:
better brain chemistry (less depression)
heightened immune system (less cancer & illness)
better sleep
weight loss
better body composition (more muscle & less fat)
improved sexuality
resistance to heart attack, stroke, high blood pressure, Alzheimer's, arthritis, osteoporosis, diabetes, and high cholesterol
improved self-esteem & self-confidence
The best news is that you'll enjoy these benefits until you are 80 (as long as you start in your 40's). This active lifestyle is the most potent anti-aging prescription available anywhere, and it's absolutely free and totally up to you.
do what you enjoy
You do not need to do any particular type of exercise. Find activities that you enjoy that also happen to make you sweat and elevate your heart rate and just focus on those and add in two days of some kind of weight bearing exercise to keep you strong like cycling, yoga or weight lifting.
a total shift
Now that you know what you know, things may shift dramatically for you. You are now motivated to exercise for the significant anti-aging long term benefits and you look to your diet to control your weight. That's huge, buttercup. But don't just close the browser window and fail to take essential action.
tracking your heart rate is essential
Begin by exercising daily and tracking your heart rate. You must stay in the fat burning heart rate zone or above for the whole 60 minutes of your workout. Thankfully technology has caught up and made automatic heart rate tracking so much easier – it's no longer necessary to wear a chest strap heart rate monitor and watch combination. I use a Fitbit activity tracker watch that also automatically tracks my heart rate from my wrist. I can simply look down at my Fitbit and see the little heart icon if I'm in my fat burning zone. It's so easy. People ask me all the time what Fitbit to get, and for me, it just depends on what you like, but always get one that tracks your heart rate.
Fitbit recommendations
All of the Fitbit heart rate tracking watches offer:
continuous heart rate & step monitoring
automatic sleep monitoring tracks time spent in sleep stages & time awake to better understand the duration & quality of your sleep
silent alarms
smartphone notifications
automatic tracking of multiple sport activities
gives you reminders to move if you've been sitting too long
responsive tap display
Fitbit Alta HR
Has a thinner and more minimal design. My curent favorite tracker.
Fitbit Charge 2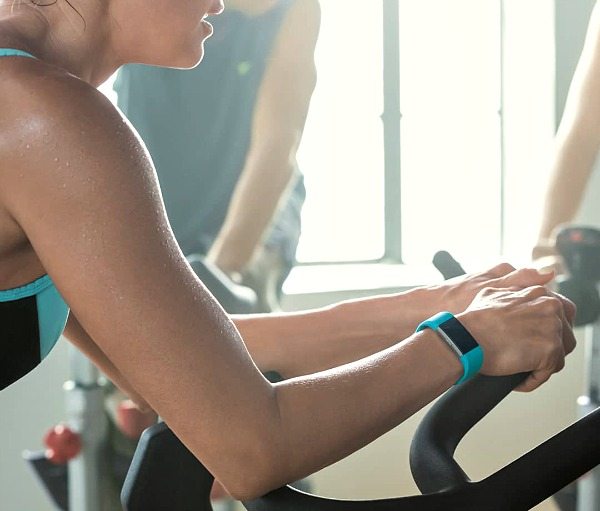 The Charge2 features a more interactive display and wider band.
Fitbit Blaze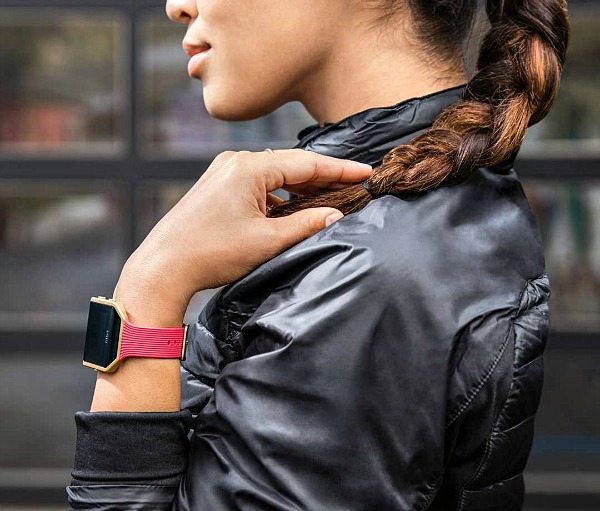 The Blaze gives you all the features of the Charge2 plus:
workout summaries
call and text notifications
interchangeable accessory bands and frames to go with your street style
water resistant
on-screen workouts
music control
*With technology products, you want to be sure you can get the ability to return or get a new Fitbit in case something happens, which is why I always recommend you purchase through these links at Fitbit.com instead of retail stores because you get
Free shipping on $50+
45-day money back guarantee
1 year limited warranty
are you in?
I'd love to hear from you if you've adopted this new active lifestyle for life and are no longer exercising to lose weight – leave a comment below or tweet me @hserody.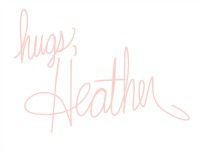 sources cited 1 | 2 | 3 | 4 | 5 | 6 | 7
SaveSave
SaveSave
SaveSave
SaveSaveSaveSave
SaveSave