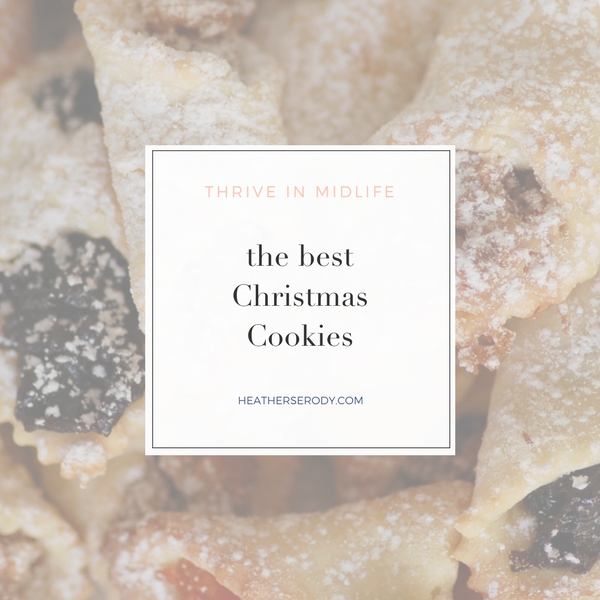 Christmas cookies – there are so many bad ones out there. You know the ones that taste like nothing except sugar, or the ones with fake-tasting frosting?
No thanks, I'd rather have some cheese for the same calorie hit.
The way I see it if you're going to indulge over the holidays, you should at least be eating the best Christmas cookies you've ever had. These cookies are special. The recipe is from my grandmother, Helen, who I suppose learned it from her Hungarian relatives. They are similar to rugelach, but about a million times better because they're made with sour cream, not cream cheese, which turns out a much lighter cookie. Filled with apricot, walnuts, and prune filling and rolled into a crescent shape, they are also known as Kiffles but they were always just called Hungarian Cookies in our family. After you've taken the time to make these, I think you'll agree that these are the best Christmas cookies you'll ever eat. There is nothing like eating a few for breakfast with a steaming cup of coffee on Christmas morning surrounded by your family and the glowing Christmas Tree.
I'll take one of each, please.
Now that I'm eating a ketogenic (low carb, high fat) diet I'll be experimenting with this recipe over the holidays to make it less carb-heavy. If you would like to too, you can start by with swapping out the sugar for Swerve confectioners no-carb sweetener. (For a full run down of the 5 best keto-approved sweeteners, go here.)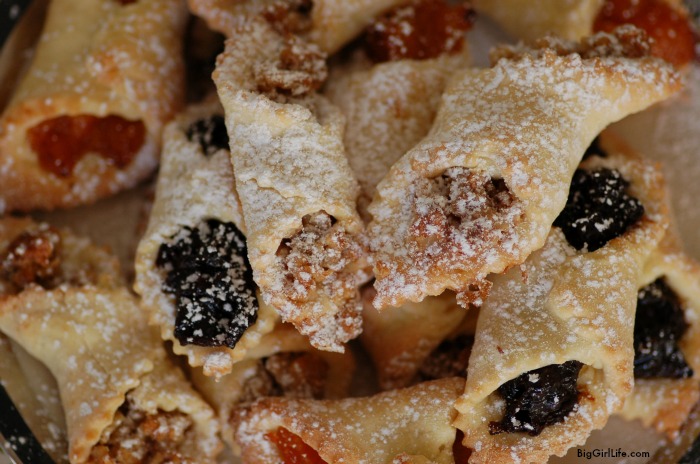 TIP: Make up the three fillings the day prior to baking. Just refrigerate them covered overnight, then allow to come to room temperature before making up the dough & rolling it out. Also, you'll need to get yourself a pastry cutter wheel to cut out the dough with a pretty fluted edge. Enjoy!
p.s. I order all my nuts & dried fruits online here – they have great prices and the nuts are always fresh.
SaveSave
SaveSave
SaveSave
SaveSave