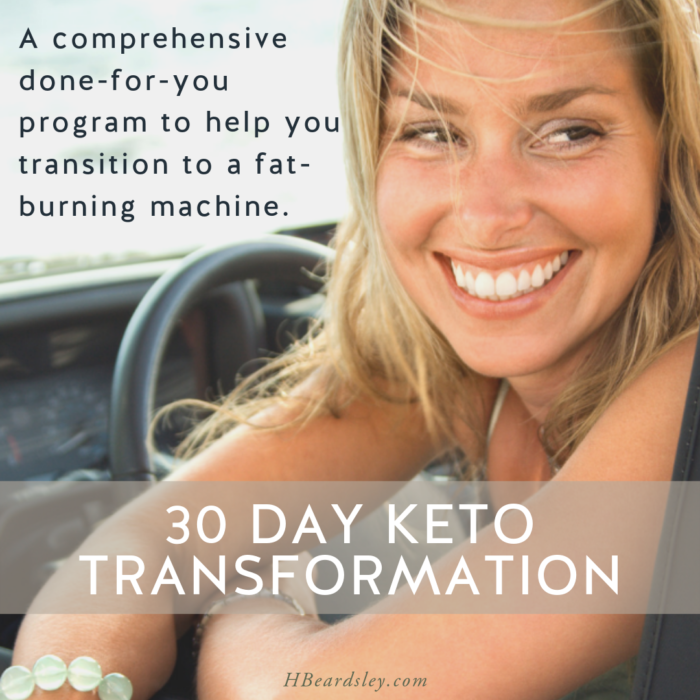 30 Day Keto Transformation Program
This summer I created & tested a comprehensive done-for-you keto program for those who wanted to see a complete keto transformation by eating keto for an entire 30 days.
As of today, it's ready for you.
Who is the 30 Day Keto Transformation for?
The 30 Day Keto Transformation Program is for those who want to try keto (or try it again the right way) and see a complete health transformation by becoming a fat-burning machine and lose weight.
I created a no BS sales page for you to learn about all the details HERE.
You can totally DIY the program OR you can add either one-on-one coaching with me or go through the program live with a group. Live group coaching only happens 2-3 times yearly. Make sure you are on the email list to be notified when group coaching is offered live.
Will this work for you?
Here's my straight answer: visit the sales page and see if it's right for you. BUT even if you're totally into keto don't bother if you're not ready to put in the work to make it happen, since this is DIY program.
That being said, I am here to support you with coaching if you do better with some coaching accountability or just like to have someone there to give you some accountability, encouragement, and to answer your questions. Remember, coaching is a collaborative process, but YOU do the work.
One last thought…
…reaching your health goals isn't complicated. There is no 'right' time, only right now. I'm giving you the tools, sweetness. You make the magic happen.
CLICK HERE to check out the 30 Day Keto Transformation Program now.
CLICK HERE to check out ALL of the programs and products in the shop.
If you have any questions click the chat box in the bottom right corner or leave a comment below and I'll do my best to answer your questions and/or point you in the right direction.

–Heather