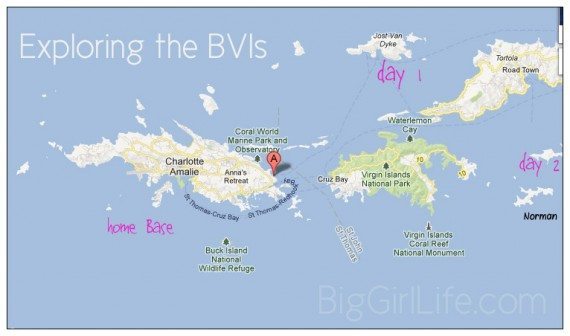 The kids and I took a trip down to the Virgin Islands last week to visit their Dad who is there working this month. We explored the bohemian Dutch island of Jost Van Dyke on the
first day
. Day two was all about
Norman Island
, also part of the British Virgin Islands, and located East of St. John. From Charlotte Amalie harbor in St. Thomas, it took about an hour by boat to arrive at the rocky outcropping just off the western shore of Norman known as Indians.
Despite arriving in the morning, we had to idle nearby waiting for a boat to finish and leave their mooring. Anchoring is not allowed due to fragile reef here. You can circumnavigate this reef easily while snorkeling and the rocky floor creates caves, walls and drop-offs that aren't too intimidating. I felt better knowing it would be a tight squeeze for a shark to feel comfortable here.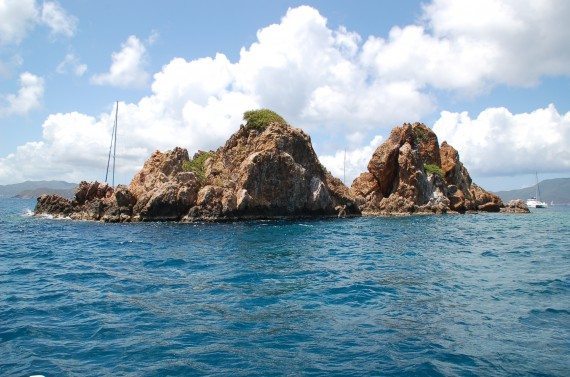 \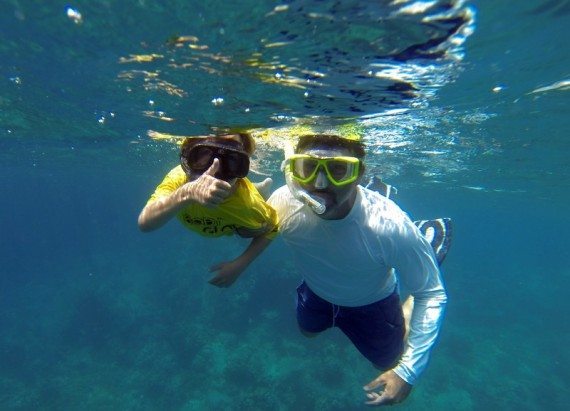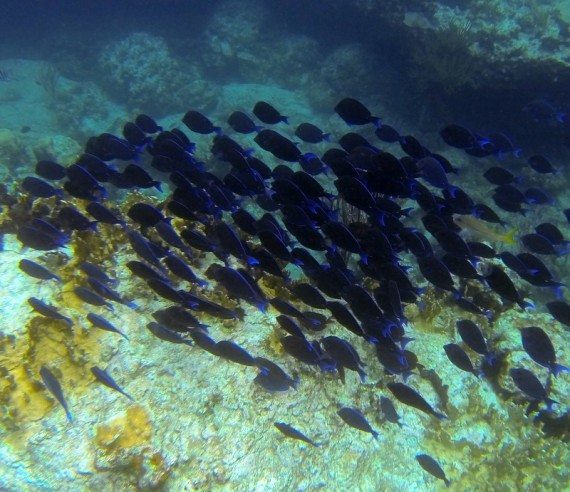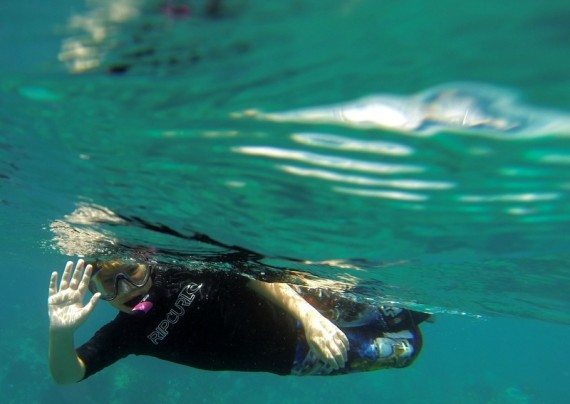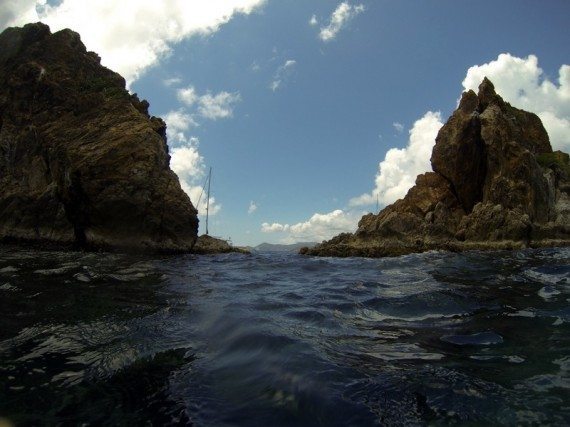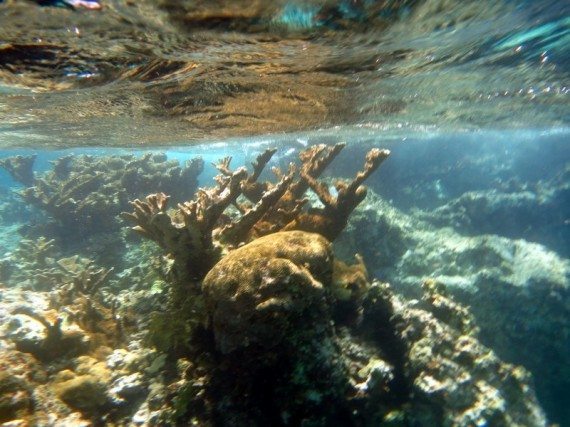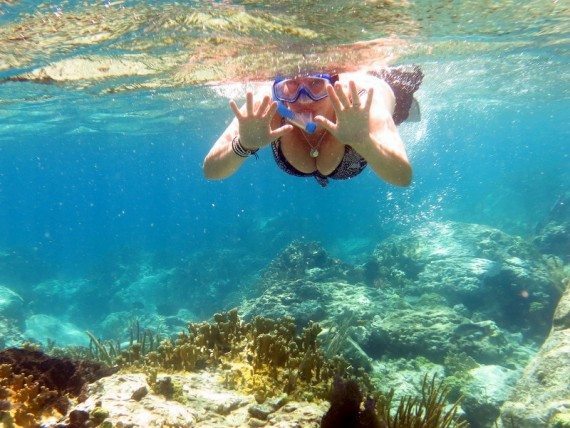 After a good long time in the water, my little guy was shivering and hungry. We headed East into The Bite, Norman's best anchorage and location of Pirates Bite, a restaurant located right on the beach. It's been remodeled and is a gorgeous place considering that Norman Island is uninhabited, except for goats and cattle!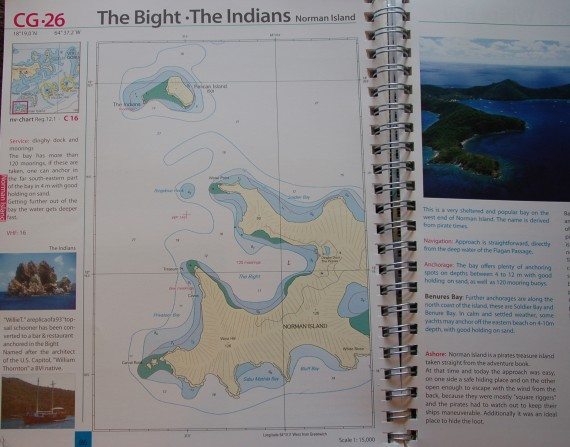 "The topographical meaning of the word "Bight" is an indentation in a coast so wide that it may be sailed out of on one tack in any wind."  – Ashley Book of Knots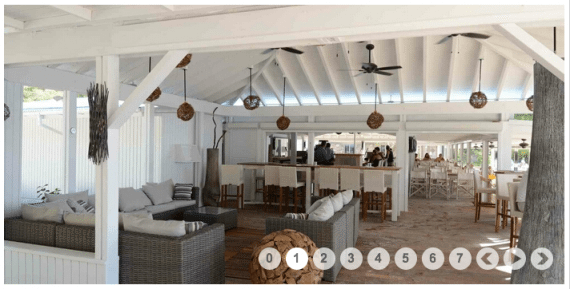 After lunch the excitement was really building because the boys could not wait to snorkel the Caves. Captain told the boys about the fifty-five chests of silver treasure found here by locals. It was buried in these caves by the crew of a Spanish galleon called Nuestra Senora de Guadalupe back in the 1700's that had mutinied.  Local legend claims that the pirating history of Norman Island inspired Robert Louis Stevenson to write Treasure Island.
This place is a boys dream.
Here you can see the caves on approach.  Look for a mooring and take your pick! It's deeper here so I was a little more intimidated, but being in an ocean cave with your family is a completely thrilling experience. The surge in the cave wasn't too bad, but you have to be careful not to get knocked around once inside. En route to the largest cave I also saw huge parrot fish chomping on the coral, a school of barracuda and tons of sergeant majors and snapper. For the second day in a row, I was pinching myself!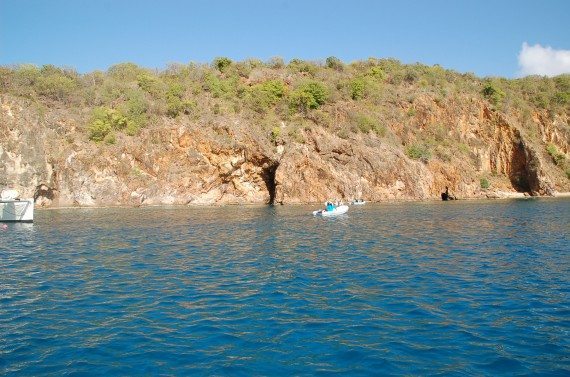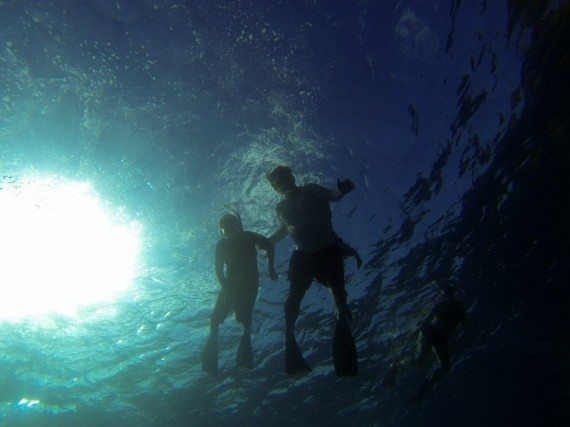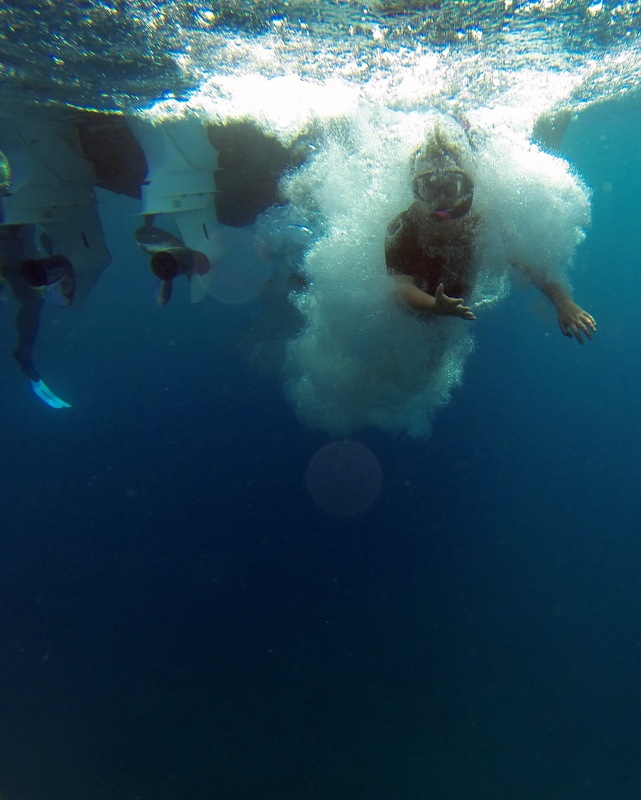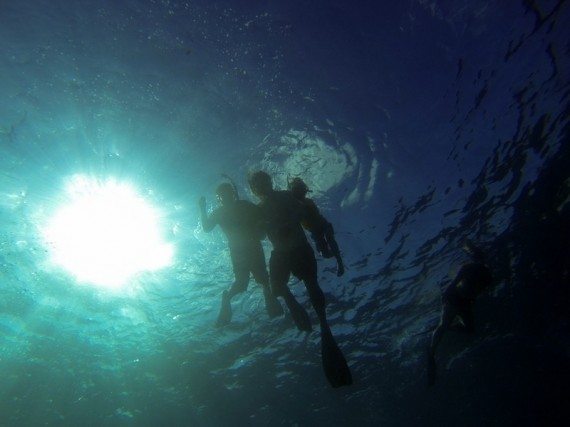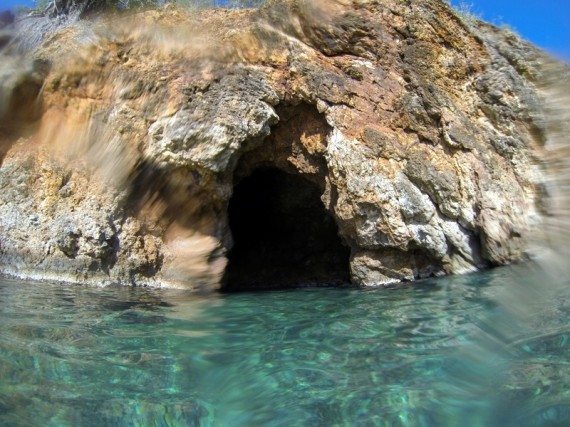 This month, I am opening the archive and republishing some of the best posts to celebrate the third anniversary of HeatherSerody.com. Snorkeling norman Island, BVIs  was originally published April 4, 2013.
All underwater photos ©
Laura King
*Special thanks to Laura, who is part mermaid,  for snapping the underwater photos & for graciously allowing me to share them with you. 
all others ©Heather Serody
SaveSave
SaveSave