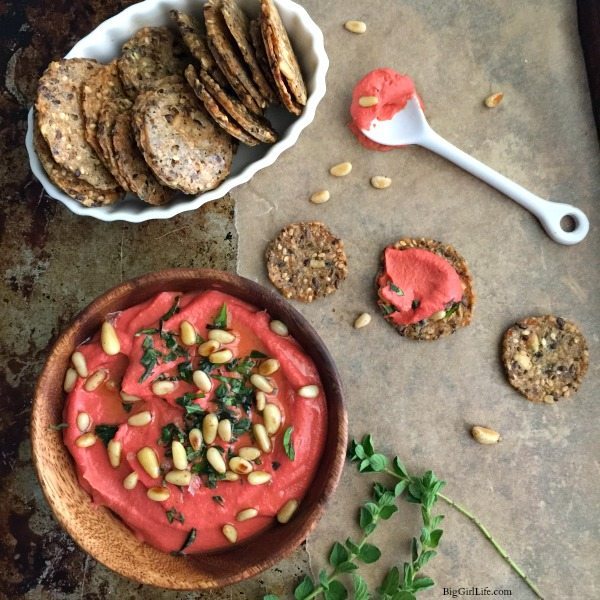 doesn't taste like beets
I fell in love with a smoky beet hummus I saw at a vendor at the Delray Beach Farmer's Market a few months ago. The bright pink color of beet hummus is stunning. But, I figured that it wasn't for me because I hate the taste of beets. I told the lady and she urged me to try it anyway. She said it didn't taste like beets; that it's made with smoked paprika so it just tasted like creamy and smoky hummus. She was right!
no roasting required
I was in love but I figured i would never make it myself because I'm a lazy cook. I refuse to roast beets. You have to put on gloves and peel them after you roast them or you'll stain your hands. Even so you'll probably stain your counter and your shirt, too. No thank you.
Then, last week, I was at Trader Joes and I saw this jar of cut up beets in vinaigrette on the shelf and my brain said make the smoky beet hummus with these, please!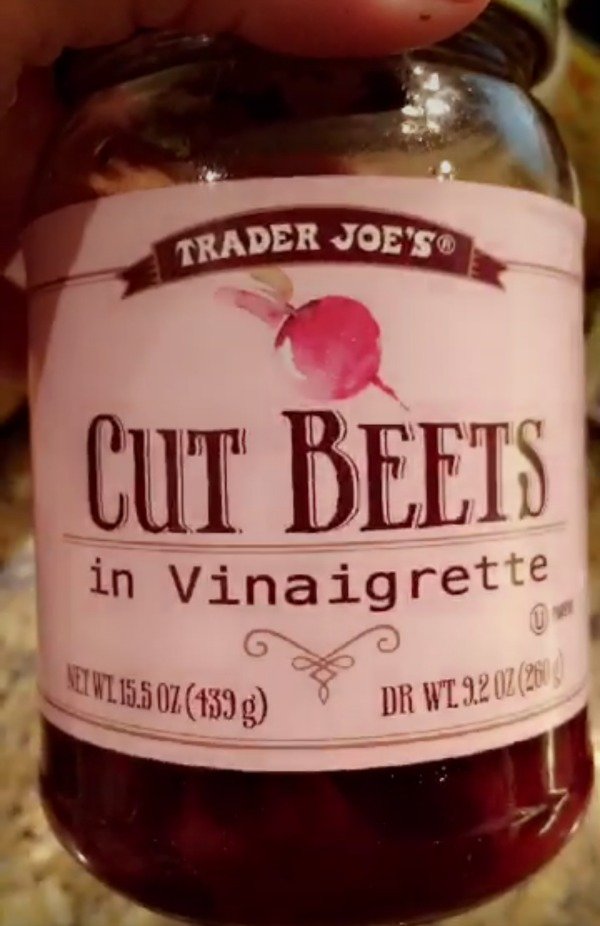 smoky beet hummus
So I got home and studied a few recipes and then added lots of lemon juice and lemon zest to counter the earthiness of the beets and garbanzo beans. I mixed it in the food processor and it was good, but I wast satisfied because I wanted it creamier. Then, I tried it in the Vitamix and it all came together. The rosy pink color of this hummus made with jarred beets is more subdued than if you roast them yourself.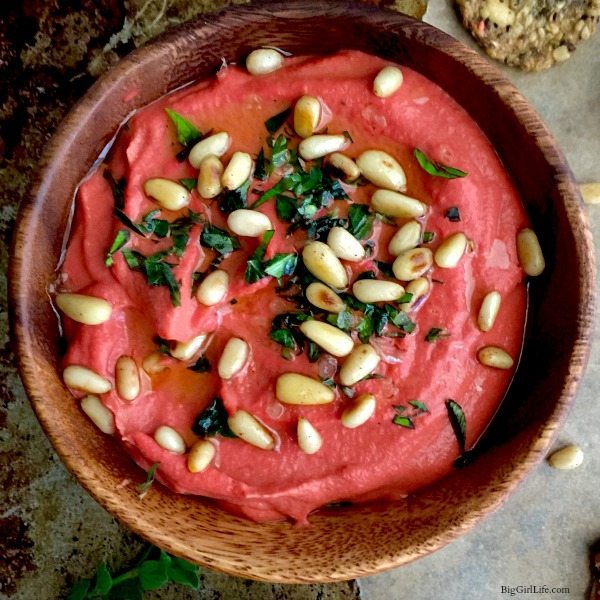 stupidly simple to make
Even better is that the only things you have to cut are the lemon and the herbs for garnish. Just buy peeled garlic like I do. I love this recipe, it's so simple, you just throw everything into the blender. If you don't have a high powered blender like a Vitamix, you can still use a food processor, but mix it for a good few minutes and scrape down the sides periodically.
SaveSave