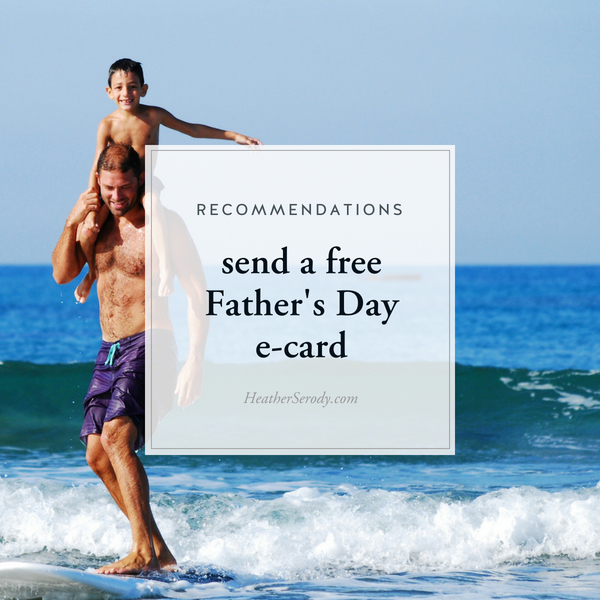 My partner is a traveling Captain, so when holidays like Father's Day come around and he's off sailing, I rely on sending e-cards to make the holiday still feel special. I've used all of the e-card platforms, but Paperless Post is my favorite. They have fantastic designs which are customizable and the experience you have when you open your card or invitation feels just as special in the details as you get with a regular old-school one. Just have a look at this cute card I designed in about 5 minutes:
https://youtu.be/jIzp-aZDxo0
If you've not already sent your card for Father's Day, you can send your own Paperless Post Father's Day card for free! The nice folks at Paperless Post give you 25 FREE credits (called coins) to use for just signing up for their service. The card I'm sending to the Captain cost me just 2 coins (1 coin for the envelope liner and 1 coin for the post-marked stamp), but you can also send totally free cards without using any coins, too.
click here to send a paperless post card or invitation for free
This post is courtesy of Paperless Post. All words are my own. I'm very upfront about which Brands I partner with and I only work with a select few whose products or services I personally use and recommend and believe will bring quality, value, & convenience to your life. For more information see the disclosure.