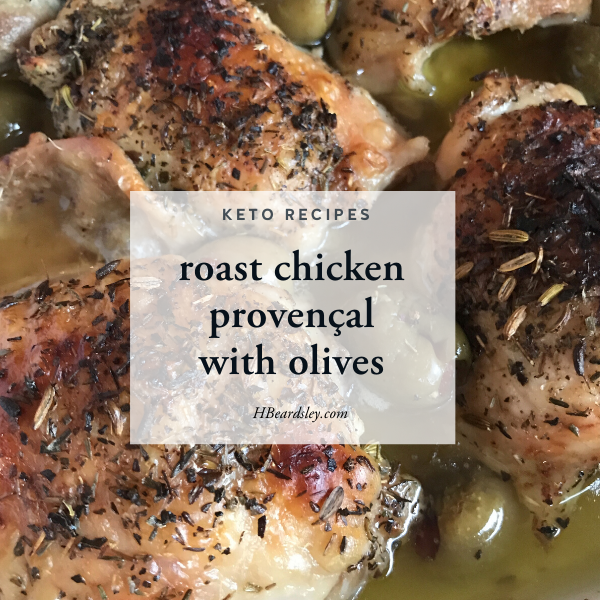 I just love that I'm enjoying chicken with crispy skin again like I used to as a kid. Thankfully the low-fat fallacy is dead and we're all eating food that tastes amazing again. This recipe sounds fancy but it really couldn't be an easier recipe for a quick yummy weeknight dinner.
Just nestle a package of organic skin-on chicken thighs in a baking dish, add a few glugs of EVOO, juice of half a lemon a squeeze of lemon, a tablespoon of loose Herbs De Provence seasoning and 8-10 green olives – I love French Picholines. If you don't have any pre-made Herbs De Provence you can approximate it by using your own combination of dried thyme, savory, oregano, marjoram, and lavender if you have it!
p.s. When the chicken is done, I turn off the oven and let the skin really brown under the broiler for just a few minutes to get the crispiest skin I can.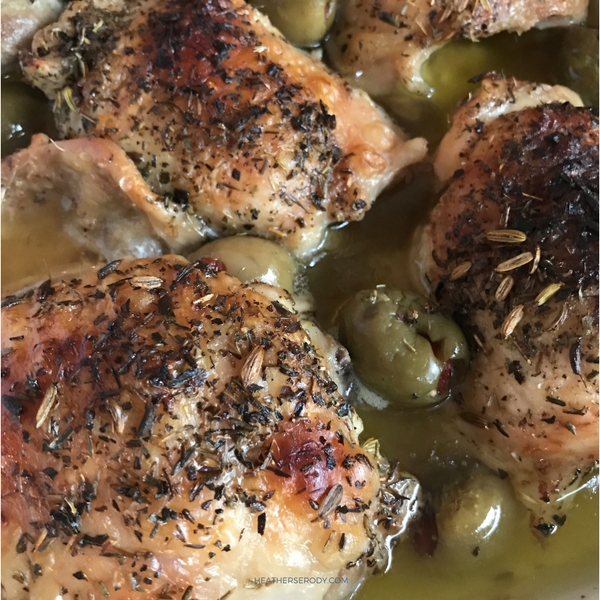 SaveSave
SaveSave