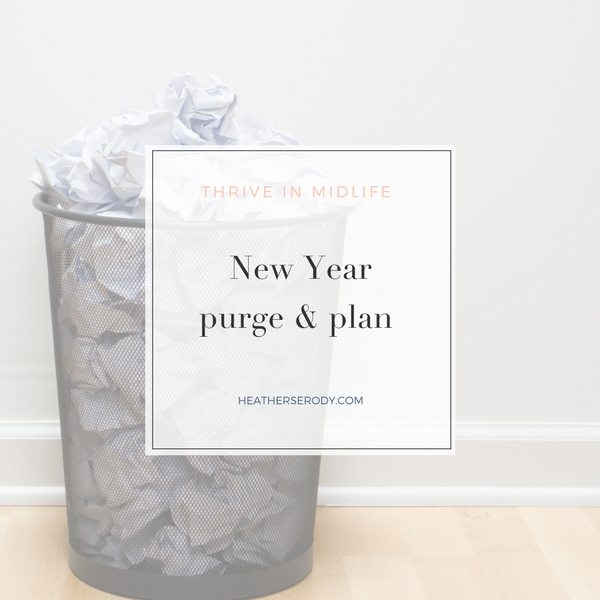 New Year: Purge & Plan
This short time between Christmas and New Years is all about planning for a fresh new year, and at the same time saying goodbye to the old. Get on the purge and plan bus and join me on the endorphin rush I derive from this cathartic annual ritual. Doing just one purge and plan task can make the process of greeting the New Year into a positive experience instead of wistful nostalgia. Don't let the post-holiday slump catch you.
Ready? Pour yourself a cup of tea or a glass of wine and let's start off the New Year right.
purge
step 1: Clean out your _____________________.
You know what that is for you. Do one drawer if you have 10 minutes, or as much as you have the energy for. For me, it was my refrigerator. I cannot believe how much happiness a gleaming refrigerator can give me.
Why it's important: Physically taking control of your surroundings is one small thing that we DO have control over, and this makes our reptilian brains very, very happy. You'll thank me later.
step 2: Do an emotional purge.
Have you lost a loved one this year? When the year comes to an end it can feel like a loss all over again. What can you do to honor that? Frame a picture? Call someone and talk? I have a little tradition of going down to the Ancient Spanish Monastery in Miami and lighting a candle for those I've lost or the things I've had to let go off in the year. It's a little pilgrimage I do to honor them and my own heart. I pray for myself. Then I make myself a promise to bring forth the qualities I admired in that person in myself this coming year.
Why it's important: It's important to acknowledge the end of the year and the passing of those memories in our 'past.' It's a great gift you can give to your own heart – allow what the heart feels, sit with it, honor it, in your own way. It helps you intentionally close a chapter in your emotional life.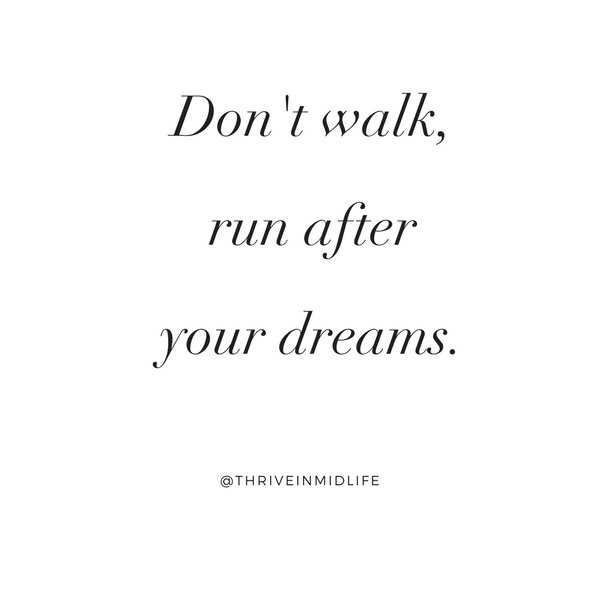 plan
Option 1: Create a vision board if you're primarily a visual person.
About a week or so before you plan to vision board, start gathering stacks of magazines and start clipping and snipping and place them in a file folder until you're ready to put it together. A fun activity to do with your girlfriends is to have a vision boarding party. Just remember, you don't need to know exactly what you want in order to find the right images. When you see something that makes your heart sing, or declare — 'Yes, this year!' then tear it out. Only after you've assembles your images, phrases, and colors together on your board will the picture of your heart's desire start to define itself. What better present can you give yourself than a vision of your future that comes from within and in the process believing that you have to agency to make it happen?
click here for step by step instructions on how to create a vision board
option 2: Create yearly goals that really matter to you.
Like vision boarding, this project requires an investment of time but is one of the most empowering and practical ways I've ever tried for living an intentional life.
Why it's important: If you ever thought your dreams are important to realize in this one life you've been given, then you need to take some action to make them happen. You can't realize your dreams if you don't even know what they are. for help with this, I use and recommend a Laura Casey Cultivate what matters goal planner.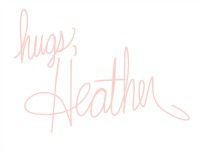 SaveSave
SaveSave