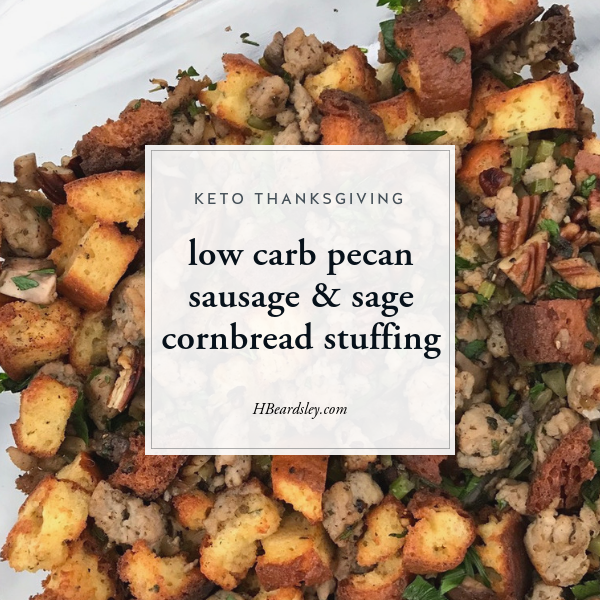 I cracked the code for tasty brown butter and sage keto cornbread, which serves as the base for this savory stuffing. If you're not a fan of cornbread stuffing, just leave out the corn extract when making the skillet cornbread and you'll have a regular white bread loaf to cube & toast for the base of this stuffing.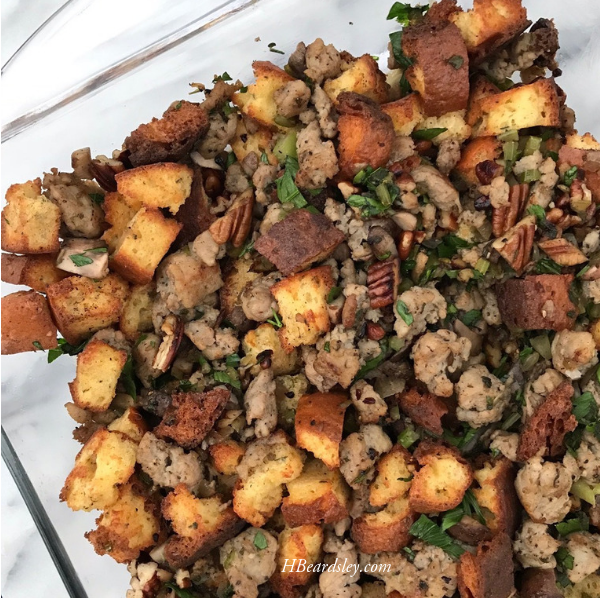 Isn't it nice to have options?
This is a stuffing that doesn't stick together much. If you prefer a sticky stuffing, add twice the egg and a bit more broth to hold it together. If you're not a fan of low carb stuffing, you can substitute your favorite cubed breadcrumbs just as easily, whether they are low carb or not this recipe still comes together beautifully.
I know that a lot of low-carbers do make an exception for Thanksgiving, and this is a judgment-free space, so do what's right for you.
macros per serving
(1/8th portion): 284 calories, 21 g fat, 5.5 g carbohydrates, 18.5 g protein, 1 g fiber
SaveSave