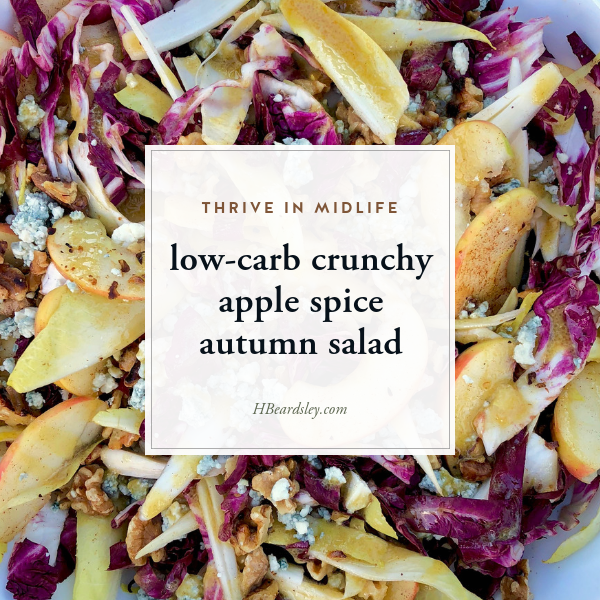 Slightly bitter radicchio and crunchy endive combine to make a wonderfully satisfying crunchy salad base for this crunchy keto autumn salad. If you are paleo feel free to add a nice thinly sliced Honeycrisp apple, too. You can omit if you follow a more carb-restricted keto diet. To that, I added smoky toasted walnuts, crumbled blue cheese, and a wonderfully sweet pumpkin spice dressing that brings all of the fall textures and flavors of this salad together.
The secret to this low-carb spiced dressing is the pumpkin spice syrup with is calorie free and carb free and is made with natural spices. If you don't have it on hand, you can substitute with 1 tsp. of premade pumpkin spices and 1-2 TBS of your favorite low carb sweetener.
shopping links
All the products I recommend from Amazon can be found on my Amazon Page – click here for convenient one-stop shopping.
SaveSave
SaveSave
SaveSave
SaveSave