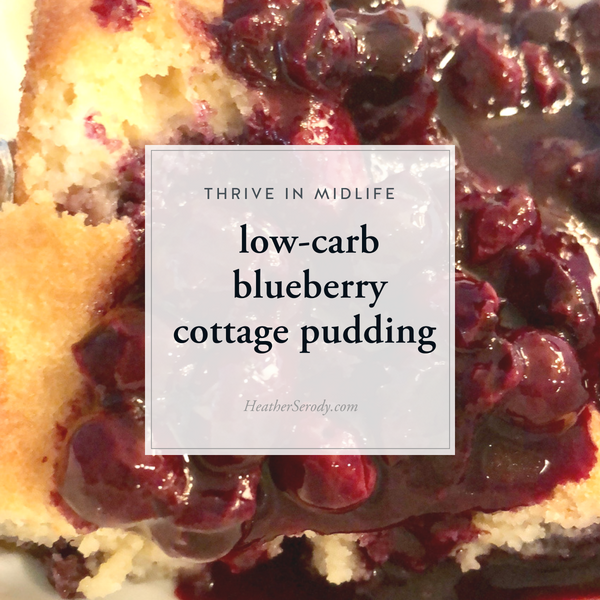 This is an adaptation of the English cottage pudding recipe that my grandmother used to make for her kids.
Cottage pudding is actually a rich vanilla cake served with a sweet warm sauce. In this case, it's blueberry vanilla cake with hot blueberry sauce poured over the top. It's best to eat in a bowl, and with a spoon.
By using nut flours and stevia to sweeten this cottage pudding, each serving has just 8 total carbs. This is why, although the recipe could be considered ketogenic, I just call it low carb, because I know, and you will too when you taste it, that you're totally going back for seconds.
tips & tricks
You'll need to have some low carb baking ingredients on hand to make your cottage pudding low carb.
almond flour
coconut flour
confectioner's Swerve (no carb sweetener)
Stevia glycerite
xanthan gum
guar gum
All of the above ingredients are low carb baking essentials that you should have stocked in your pantry at all times, scroll down for convenient Amazon shopping links.
shop the recipe