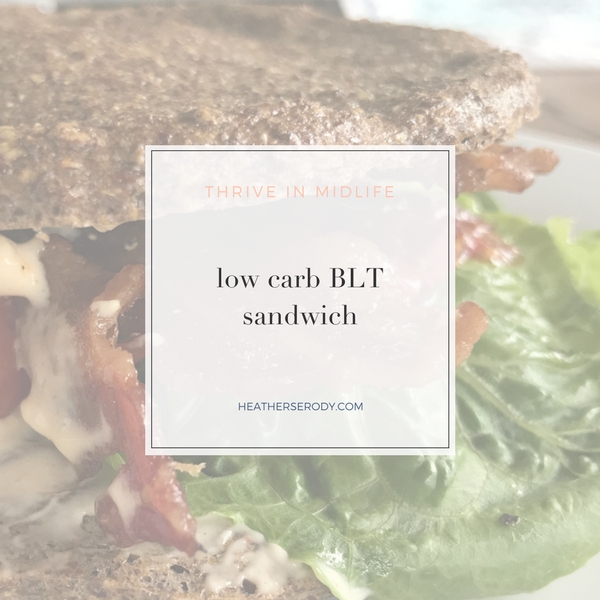 Let's admit right now that we want an actual bacon lettuce and tomato sandwich and we also want to stay low carb.
hand raised
When I want a BLT I want to hold it in my hands and bite into it and have the tomato juice and mayo drip down the corners of my mouth, okay? If that's wrong, then I don't want to be right.
Well, you can have both your BLT sandwich and keep your carbs low. Just make yourself a flax seed flatbread bun. Say that 5 times fast, bet you can't! It's made with just 3-ingredients (finely ground flax seed, an egg, and a pinch of salt) and cooks up in less than 15 minutes. While the flatbread cooks, crisp up your bacon and whip up some homemade keto mayo; which also takes less than 5 minutes to make and you'll be rewarded with a warm toasty low carb BLT sandwich that's totally yummy and satisfying. This low carb BLT sandwich is totally going to be your new favorite Saturday lunch.
a word on flax seed
Flax seed must be ground in order for your body to be able to utilize the nutritional benefits-and there are so many in flax seeds! It's high in omega 3's, potassium, magnesium, B vitamins, and has a ton of fiber, which is great for making this flat bread bun low-carb. Since fiber is not digestible & isn't absorbed, you don't count the carbs from fiber when figuring your carb count. Both buns of this flatbread have just 2.3 total net carbs.
Can I get a hell yeah?