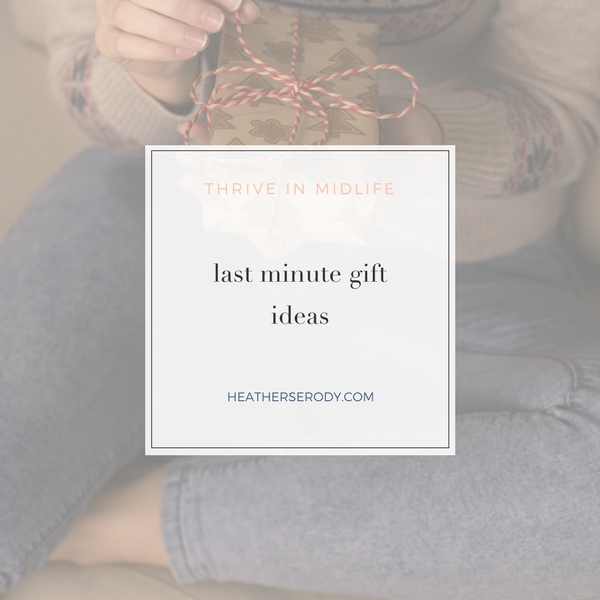 Five last minute gift ideas for the holidays when you're in a pinch. Most are available locally if you can't manage to order online in time for your holiday celebration.
1. Capri Blue iridescent candle jar from Anthropologie. Everyone loves this gorgeous scent. Available in festive holiday colors. In store or online.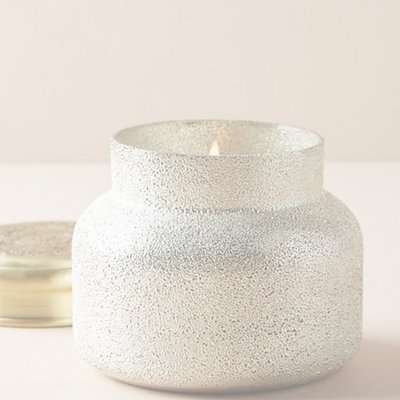 2. Florida Citrus from Harvey's Groves: Who doesn't love some fresh Florida oranges in the middle of winter? Honeybell & Navel-lovers assortment from Harvey's Groves is a great option. Too late for delivery? Pick up a crate at your local craft store and fill with some fresh organic fruit from your local Farmer's Market or grocer. Use bright crepe paper to pack them in and tie with a festive bow.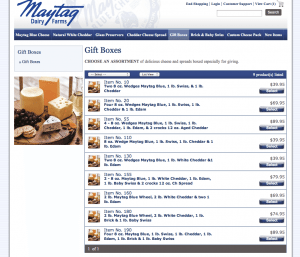 3. American-made Maytag Blue Cheese from America's Heartland: Try Item No. 130 Two 8 oz. Wedges Maytag Blue, 1 lb. White Cheddar &1 lb. Edam $39.95 +shipping. It's that special. Drizzle with toasted walnuts and honey. Too late for shipping? Try your local Whole Foods or specialty cheese shop.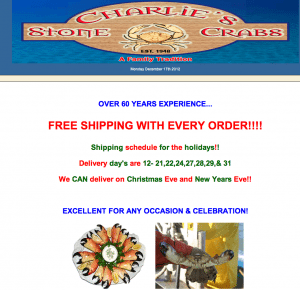 4. Fresh Florida Stone crab from Charlie Stone Crab: Check site for delivery days. They can deliver on Christmas Eve and New Years Eve!! Call 1-877-563-2101. Bring stone crab and be the hit of the party.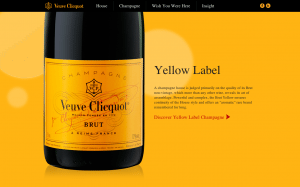 5. French Champagne: You cannot go wrong if you bring a bottle of this French champagne to the festivities. Veuve Cliquot is available at wine shops everywhere. Yes, get this one; it's that good.
Do you have a staple last-minute gift that always works in a pinch and is easy to get? Share in the comments.
SaveSave
SaveSaveSaveSave