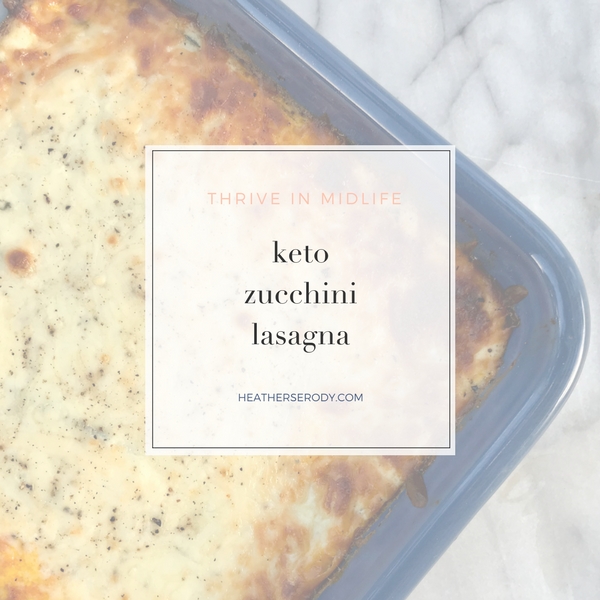 Someone I follow on Instagram posted a photo of zucchini lasagna, and I was like I have to have that today. It all came together because I happened to have all of the ingredients on hand. Don't you just love when that happens?
a word on zucchini noodles
Zucchini is one of those vegetables that are deceptively full of water. To take the water out, you'll need to salt the ribbons to get them to sweat out the water, and then roast them to further dry them out. Otherwise, your lasagna will be soupy. All the details are in the recipe below, grasshopper.
turmeric
Ground turmeric is a serious superfood. I always add it to ground beef because it's an effortless addition and doesn't change the taste. Always add freshly ground black pepper to turmeric because it helps the body uptake the turmeric and makes it more available for the body to use. But, if you prefer to leave it out, that's totally cool too.
benefits of turmeric
A number of laboratory studies on cancer cells have shown that curcumin/turmeric does have anticancer effects. It seems to be able to kill cancer cells and prevent more from growing. It has the best effects on breast cancer, bowel cancer, stomach cancer and skin cancer cells. [1,3]
Antioxidant, anti-inflammatory, antiviral, antibacterial and anti-fungal properties. [2]
Beneficial effect for arthritis, allergy, asthma, heart disease, Alzheimer's disease and diabetes [2]
Turmeric has been found to be comparable to fourteen various drugs and medications. Turmeric was found to be as effective as a particular type of cholesterol medication, corticosteroids (steroid medications), a blood thinner, and even antidepressants such as Prozac. [2]

macro comparison
756 calories, 46 g fat, 44 g carbohydrate, 7 g fiber, 46 g protein
My low-carb zucchini lasagna per serving
328 calories, 21 g fat, 8 g carbohydrate, 1 g fiber, 24 g protein
p.s. the best way to eat turmeric