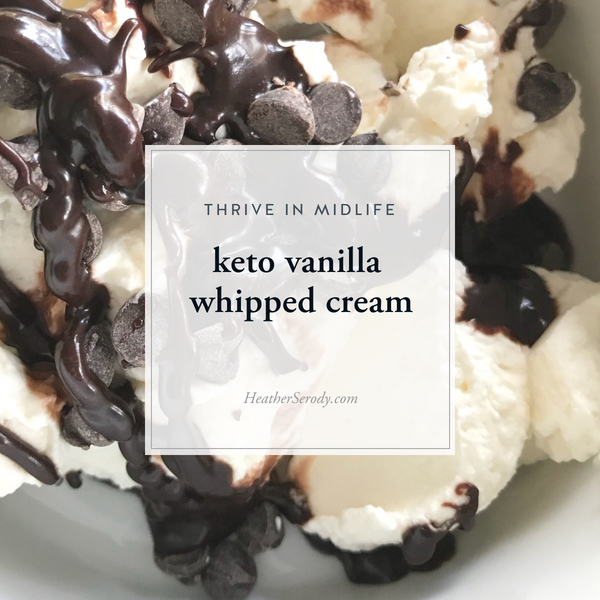 If you are eating keto I highly recommend investing in a Kitchen Aid stand mixer to make making whipped cream something effortless you can do a few times a month. There is nothing like a big dollop of fresh vanilla whipped cream in a bowl paired with some yummy keto low-carb options:
Kitchen Aid stand mixer on Amazon
prep tips:
Buy organic heavy cream if you can. It's a far superior product.
Use whipped cream within 5 days – it tastes best fresh.
Using the vanilla bean powder is optional, but I highly recommend it because it imparts an even better vanilla flavor to the whipped cream, and also gives the whipped cream those lovely dark vanilla bean flecks. You can use the vanilla bean powder in your keto vanilla ice cream, too.
Try tossing some stevia sweetened Lily's chocolate chips over the top. (The best price you can find these is from Thrive Market.)
shopping links
To save 25%-50% off Amazon & retail prices for your keto pantry supplies, I recommend shopping through Thrive Market.
SaveSave
SaveSave
SaveSave
SaveSave