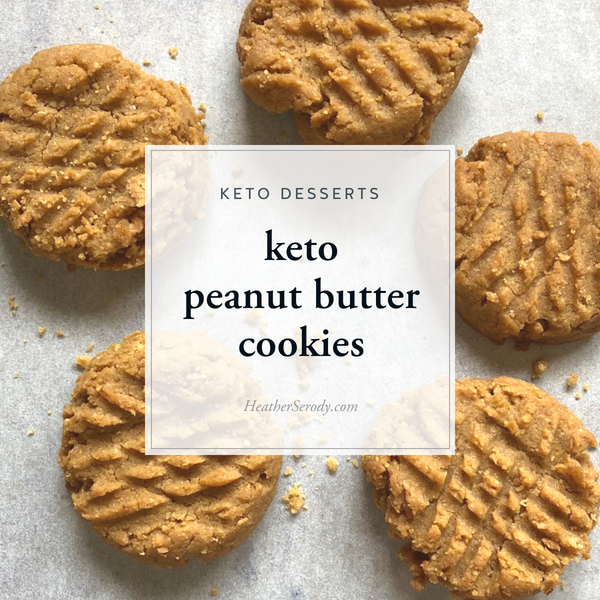 Man, do I love a good peanut butter cookie. It's really easy to make keto PB cookies. Just make sure you get yourself some freshly ground peanut butter with no sugar added. Use one of those grinder machines at the grocery store and do it yourself- then run home and whip up a batch of these babies. As with most keto baking, you'll need to stock up on erythritol for carb-free sweetness (I use and recommend Swerve). Remember that due to Swerve's unique properties, although it lists carbohydrates on the label, it is essentially a carbohydrate & calorie free ingredient, which is why I do not list carbs from swerve on my nutrition macros. For more on this, go here. I like to quadruple the recipe and then freeze the extras so I always have cookies on hand.
prep tips:
The dough will be soft at first. Mix well and you'll see the dough become dense.
For crispier cookies, bake a little longer, for alternately for softer cookies, remove from oven before the edges brown.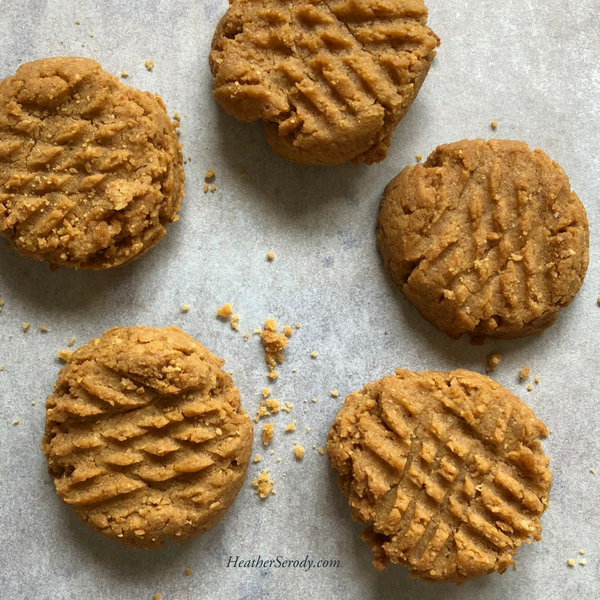 macro comparison
Food Network Flourless Peanut Butter Cookies (per 1 large) 137 calories, 7g fat, 3g protein, 14g carbohydrate, 1g fiber
My Keto Peanut Butter cookies (per 2 small): 159 calories, 13g fat, 6 g protein, 6g carbohydrate, 2g fiber
shopping links
All the products I recommend from Amazon can be found on my Amazon Page – click here for convenient one-stop shopping.