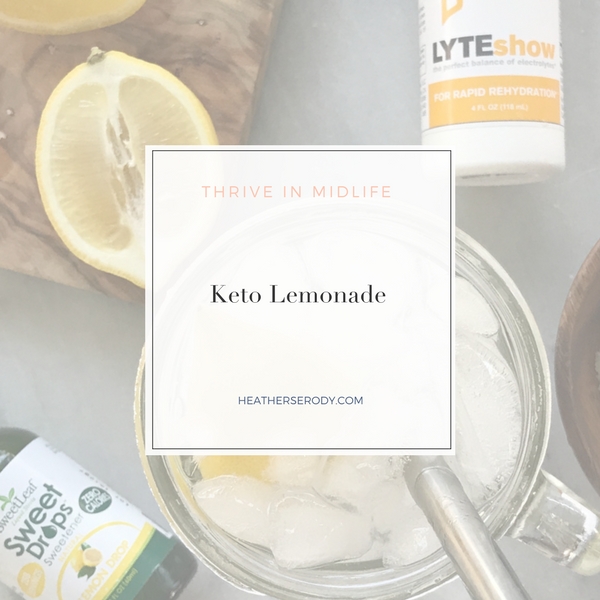 After I realized that as long as I eat keto, I'll need to add more salt daily, I started drinking 4-6 big glasses of salted lemon water or what I call Keto Lemondae daily. It's a lifesaver to help minimize symptoms of keto flu. It's basically salted water with lemon, stevia and (optional) electrolyte drops. These days I don't even add stevia because I've gotten used to the taste of salted lemon water – it's yummy!
If I've had a few glasses of wine the night before, or realize that I've allowed myself to get a little dehydrated, or know I'm going to sweating like crazy at Flywheel class, I'll always add electrolyte drops to my Keto Lemonade to help replenish my body.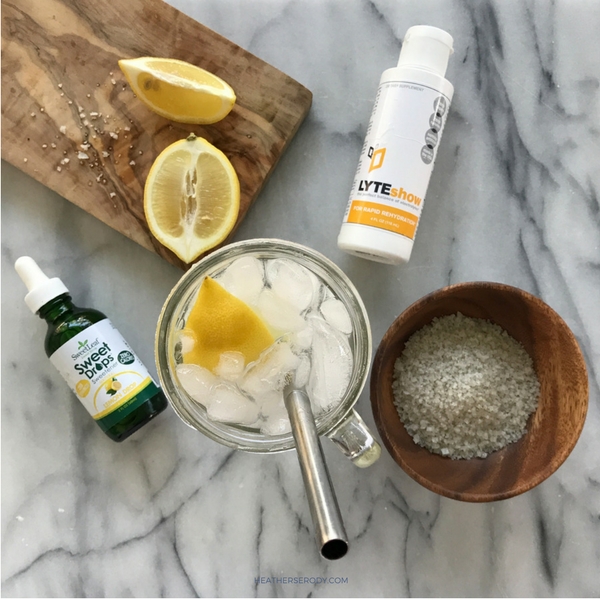 ready to begin?
I have created comprehensive paid keto programs for those readers who just want to get started and not waste time making mistakes or trying to learn all the parts of keto yourself. The first program is a 7 Day Keto Jumpstart program. This program is great for the keto beginner or keto-curious who want to tip their toes into the keto lifestyle and see how they respond to the low-carb lifestyle for a week. The second program is a comprehensive 30 Day Keto Transformation Program. This program gives you everything you need to learn keto for life and tweak it according to your goals and your lifestyle.
free stuff
When you sign up for my email list, you get instant access to the subscriber Resource Library which holds all of the free guide, checklists, cheatsheets, and PDF's that I create for my awesome community. These include guides on how to calculate your macros, digital fasting and meal planners, simple keto meal ideas for breakfast & dinner, The Guide to Thrive, and much more!
sign me up
coaching
Schedule a coaching session with me if you are looking for one on one support.
SaveSave