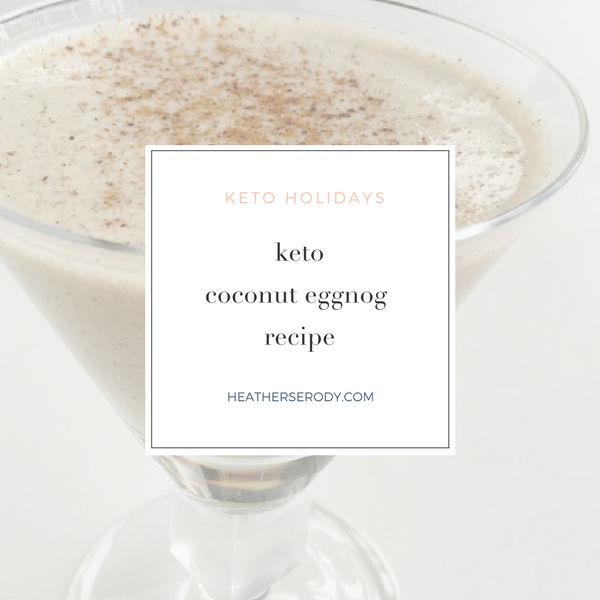 My breakup with eggnog happened in the 80's when we were all duped into believing that fat would make us fat by several studies put out by the sugar industry that has since been debunked as false. Now that I know how good fats are for my brain and my body, and how bad sugar is for my long-term health, I'm on a mission to transform my favorite recipes into keto-friendly ones that are sugar-free and full of the good fats that are part my whole-foods ketogenic way of eating.
keto coconut eggnog
Making eggnog healthy-fat friendly, dairy-free, and sugar-free is so easy. I swapped the dairy with coconut fats, although you could totally use heavy cream, too. And I replaced the sugar with Swerve sweetener. The swap transforms the traditionally heavy and super sweet eggnog recipe into something lighter and decidedly more delicate in flavor. The result gives a mild coconut flavor spiked with the creamy taste of vanilla, nutmeg, and cinnamon.
A word on Swerve sweetener
I recommend and use Swerve sweetener for my recipes. Swerve is a sweetener made from erythritol, oligosaccharides and natural flavors. Studies on Erythritol in humans show that it does NOT cause digestive distress (1), and has been proven to be very safe for human consumption. Double-blind, randomized control trial studies confirm that irrespective of sweetness level, the consumption of erythritol does not significantly raise blood glucose or insulin levels after eating.(2) You can get Swerve at Whole Foods or Amazon. So, please don't be scared off by erythritol's scary-sounding name. Erythritol is your sweet friend.
Oligosaccharides are prebiotics (also called inulin) which improve gut health (3) and actually may lower fasting insulin levels. Again, please don't fret about oligosaccharide's long and funny name. Like probiotics, they are good for you and may even be therapeutic.
Swerve has less than 5 calories per teaspoon. If you are baking with Swerve it has 51 calories per cup and 5g carbs per teaspoon, but before you think that's too many carbs, please know that the body doesn't metabolize these carbs, which is why it does not impact blood glucose or insulin levels, and that's why the nutrition information for this recipe does not reflect carbs from the Swerve.
: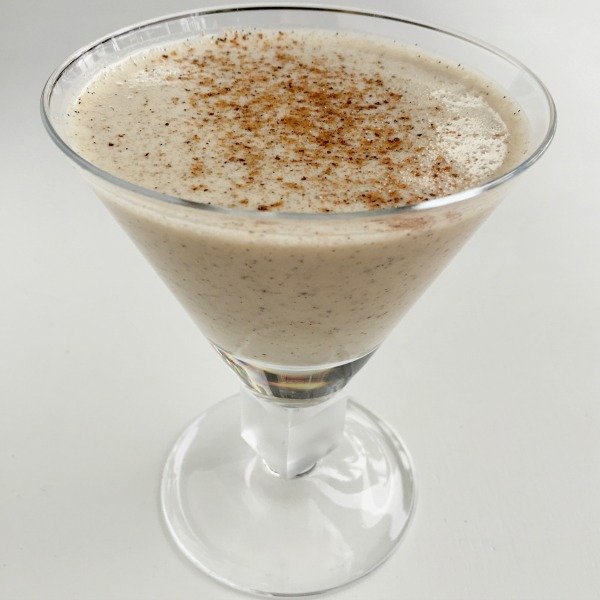 :
spike it with Meyer's rum
If you're going to make your coconut eggnog into a cocktail, I recommend Meyer's Dark Rum. Meyer's are coconut are a match made in heaven. I experimented with adding whipped egg whites and whipped cream and I just think this eggnog tastes best without extra cream. But don't forget to garnish your eggnog with a sprinkle of nutmeg – it makes all the difference.
:
shop the recipe
SaveSave