So, you've heard about a ketogenic diet and you want to know more? You're in the exact right place to find all of the resources and information that I wish I had had access to when I began eating keto. It takes some time and effort to really understand what keto is, what it's good for, if it's right for you, and how to get started in a way that helps you have a successful and positive experience. So, I encourage you to pour yourself a cup of tea and start with the first post on the top left and work your way left to right and down the grid. Familiarizing yourself with the basics in the top row is essential for your success on keto no matter what your goals are. I've arranged these posts to give you the relevant information as you learn more and work your way through the basics.
keto 101
Keto Meal Plans
After your initial keto start, you may want to have some additional menus to help you plan and prep your meals ahead of time to keep you successful and on track without having to track your macros, count calories, or test your ketones. If you're on the list, you'll get notified as soon as meal plans are available and free access to the entire resource library here on Thrive In Midlife.
sign me up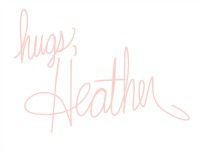 p.s. Feel free to Tweet me, follow me on Instagram, & YouTube or contact me.
SaveSave
SaveSave
SaveSave
SaveSave
SaveSave