So, you've heard about a ketogenic diet and you want to know more? You're in the exact right place to find all of the resources and information that I wish I had had access to when I began eating keto. It takes some time and effort to really understand what keto is, what it's good for, if it's right for you, and how to get started in a way that helps you have a successful and positive experience. So, I encourage you to pour yourself a cup of tea and start with the first post on the top left and work your way left to right and down the grid. Familiarizing yourself with the basics in the top row is essential for your success on keto no matter what your goals are. I've arranged these posts to give you the relevant information as you learn more and work your way through the basics.
keto 101
Keto Programs
After you've decided that keto is right for you and you've checked with your doctor, a good keto program can help guide you! My complete programs will teach you the science behind getting into ketosis, and help you figure out how to calculate your own macros and how to choose what to eat to stay in fat-burning mode and reach your goals!
Free Stuff
When you sign up for my email list, you get instant access to the subscriber Resource Library which holds all of the free guide, checklists, cheatsheets, and PDF's that I create for my awesome community. These include guides on how to calcuate your macros, digital fasting and meal planners, simple keto meal ideas for breakfast & dinner, The Guide to Thrive, and much more!
sign me up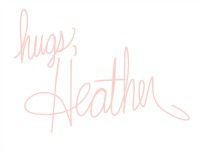 p.s. Feel free to Tweet me,  follow me on Instagram, & YouTube or contact me.  
SaveSave
SaveSave
SaveSave
SaveSave
SaveSave