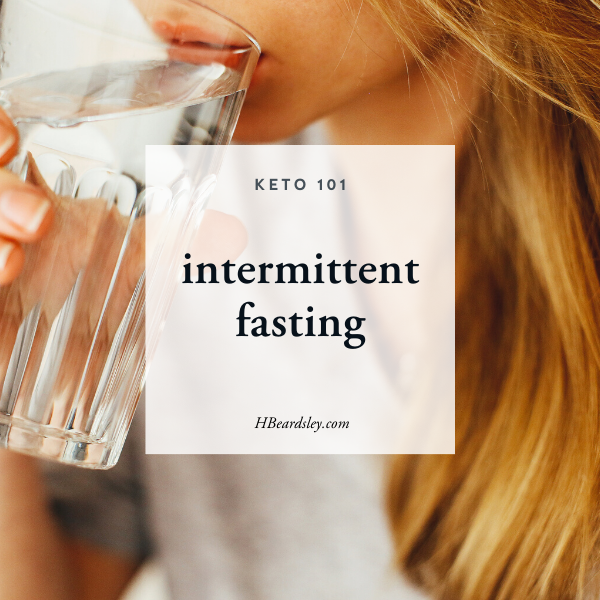 INTERMITTENT FASTING
In no way does the term "fasting" mean "starving." In the case of intermittent fasting (IF), we are simply eating our daily intake of keto food during a shorter time frame than you are used to.
Practicing IF means you might eat between any 4-8 hour timeframe during the day. You could decide to eat between 12 pm to 8 pm, or 2 pm to 6 pm. The remainder of the 24 hour day, you will be fasting (not eating).
You, of course, adjust the eating time window according to your needs and daily schedule. Beginners start by simply trying to go longer and longer before their first meal in the morning. The next step is to stop eating in the evening a little earlier. Practicing IF increases ketone production & boosts your ability to burn fat because IF keeps insulin very low.
It's a great way to keep yout blood sugar low and steady & many people find that they can lose weight just by implementing a shorter eating window into their schedule.
Try this and see how you do! It's a wonderful and under-utilized tool for controlling weight, losing fat, & improving insulin sensitivity in midlife.
what can you drink?
You can have unsweetened coffee, tea, and club soda – basically anything unsweetened and without calories. You can add about 1 TBS of unsweetened half & half or 1 tsp. of heavy cream to your coffee or tea without having a digestive response. Any more and you could have a blood sugar increase in response to what you're drinking; which would break your fast. You can always test your blood sugar to see if this is happening & adjust based on your individual response.
the more you do it the easier it is
Fasting is like a muscle. The more you train your fasting skills the easier it gets! I didn't beleive that intermittently fasting was ever possible forme, but it really is true. The more I did it the easier it was, especially if you eat low carb. I've been regularly not eating breakfast until 11-2 pm now since 2016. The combination of low carb eating & fasting has lowered my fasting blood sugars an average of 35 points bring me back into the healthy rage.
pair with exercise to supercharge fat loss
If you can manage to work out in the monring while fasted you will mulitply your fat-burning potential because your body will be forced to use your own body fat for fuel in the absence of eating any calories. Do this consistently and watch the fat melt off! I always advise starting off with two mornings of fasted exercise per week. Be sure you are very hydrated when you do fasted exercising and be sure you are getting enough electrolytes, especially sodium.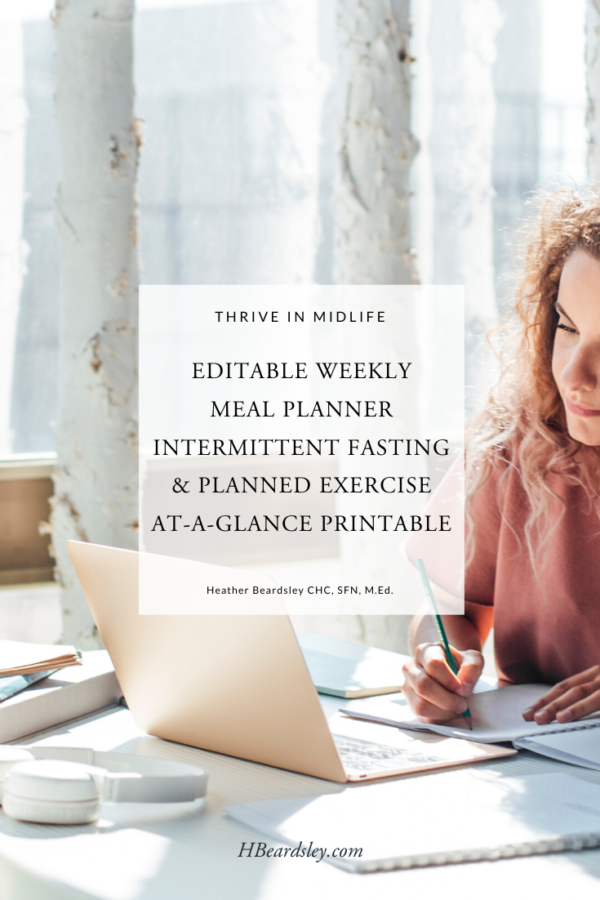 FREE RESOURCE!
Join the email list and get this editable intermittent fasting, exercise, & fasted workouts printable PDF along with access to all of the other free resources in the Resource Library. Scroll down to join us!