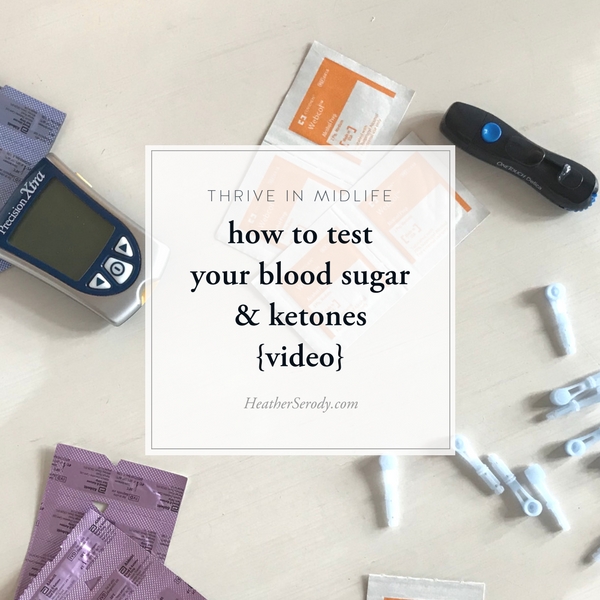 I created a video to show you exactly how to test your blood sugar & ketones and how quick and relatively painless it is. Blood testing is the most accurate way to test whether you are in ketosis (fat burning mode) if you are eating a keto diet. It's also helpful to know what your fasting blood sugars are and to monitor them periodically in order to see whether you are sensitive to certain foods or low carb sweeteners, or to monitor how well you are lowering your fasting blood sugar while eating a low carb diet.
Be sure to subscribe to my YouTube channel to be notified of more helpful videos when they are posted.
how to test your blood sugar & ketones
equipment
If you want to start testing your glucose &/or ketones, this is the monitor & equipment that I use and recommend:
For more information about how to get started with a low-carb/high-fat ketogenic diet to lose weight & heal your body in midlife visit the keto 101 page
HERE
.
SaveSave