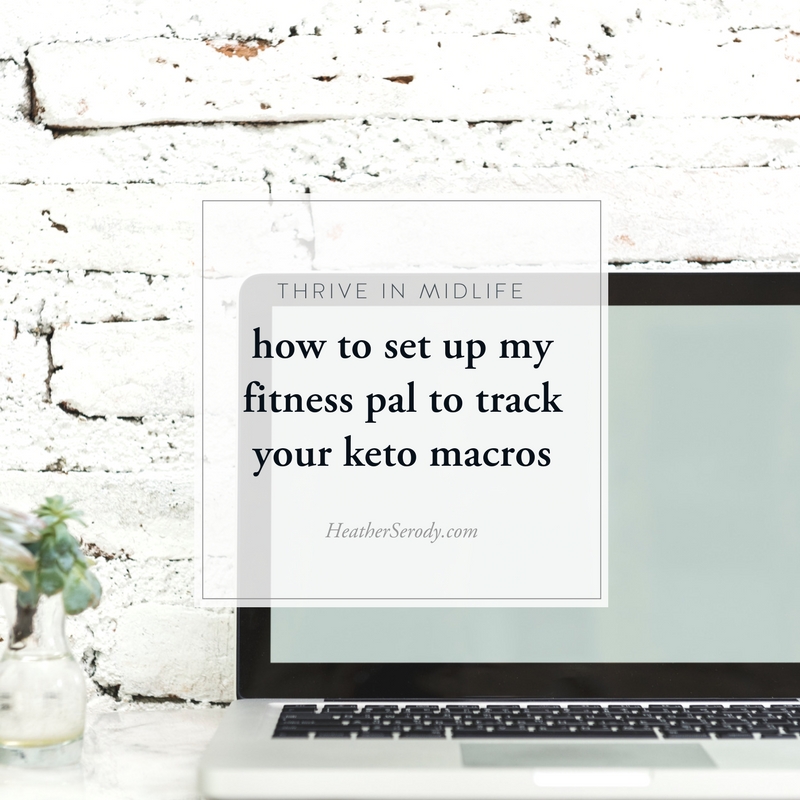 Now that you know your macros, you'll need to track and log your meals/macros in an App like My Fitness Pal (mfp). I made a quick screen recording to show you exactly where the settings are on the desktop.
*If you can't see the screen recording above, you can copy and paste the url below into a new browser window to watch:
https://www.useloom.com/share/79459795fccd4f5e85c4d50bd988d19b
how to set up your macros in MFP
After you join My Fitness Pal, go to My home –> goals and enter in your macros for fat, protein, and carbohydrate that you got from my FREE How to calculate your macros worksheet.
When you enter in the macros make sure that you are entering your macros in the number of grams per day, not as percentages of your daily calories. I'm gonna say that one more time, don't calculate your macros based on percentages, calculate your macros based on grams per day.
I also highly encourage you to preplan your meals ahead of time and even enter them ahead of time so that you can see exactly how your day will turn out ahead of time, which makes hitting your macros easier because you can determine ahead of time if your eating plan will hit your macros successfully or not so that you can adjust accordingly.
ready to begin?
I have created two comprehensive paid keto programs for those readers who just want to get started and not waste time making mistakes or trying to learn all the parts of keto yourself. The first program is a 7 Day Keto Jumpstart program. This program is great for the keto beginner or keto-curious who want to tip their toes into the keto lifestyle and see how they respond to the low-carb lifestyle for a week. The second program is a comprehensive 30 Day Keto Transformation Program. This program gives you everything you need to learn keto for life and tweak it according to your goals and your lifestyle.
free stuff
When you sign up for my email list, you get instant access to the subscriber Resource Library which holds all of the free guide, checklists, cheatsheets, and PDF's that I create for my awesome community. These include guides on how to calculate your macros, digital fasting and meal planners, simple keto meal ideas for breakfast & dinner, The Guide to Thrive, and much more!
sign me up
coaching
Schedule a coaching session with me if you are looking for one on one support.