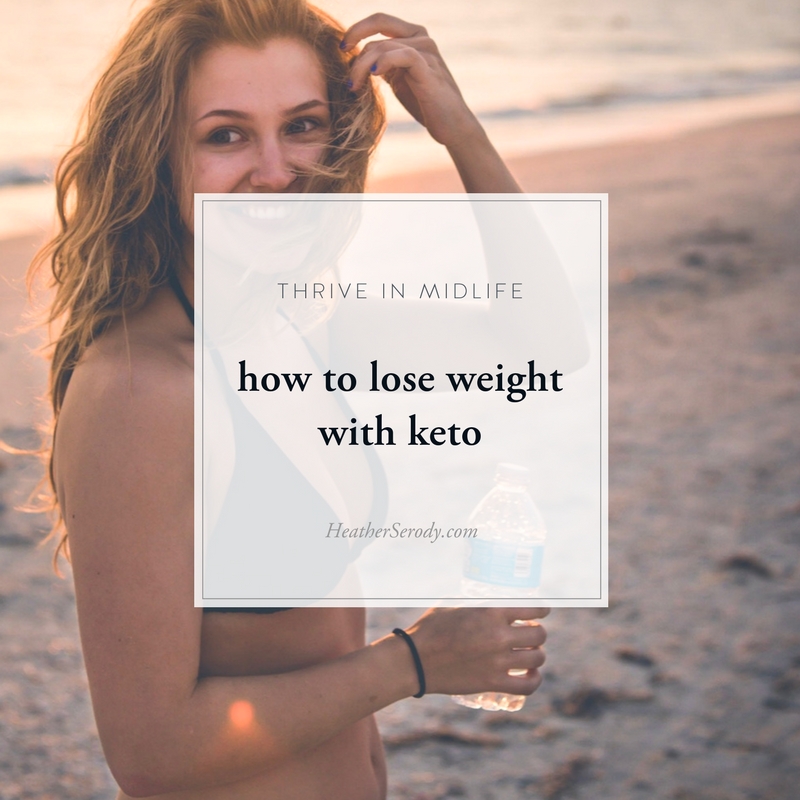 if weight loss is your goal
In order to lose weight eating keto, you must eat in such a way that ALL of these conditions are in place:
Restrict carbohydrate consumption to less than 25 total grams per day (lowers insulin, triggers ketosis)
Eat at least enough protein as the body needs to preserve your lean body mass. (lean body mass x .7-1.0)
Eat enough fat to not be hungry, but less dietary fat than the body needs to run on. This deficit in calories will signal the body to go into lipolysis – or burning stored body fat for fuel.
If your goal is to lose weight, your goal is to both be in ketosis (running on fat for fuel) AND lipolysis, where the body is forced to use body fat for fuel because you aren't eating enough calories to fuel your daily fuel needs alone.
This means you will have to restrict your fat intake somewhat (more restriction mean faster weight loss) while also keeping carbohydrates between 20 and 30 grams per day, and eating adequate protein that the body needs to maintain your muscle mass.
what this means practically
What this all means practically is that you will need to figure out your exact macros (grams of fat, carbohydrate, and protein) that you need for your weight loss goals based on your age, current body fat percentage, and how active you are. These are 'your macros' and adhering to them is absolutely crucial to how successful your weight loss will be on keto.
This means you have to keep track, which means you will need to keep track of the macro counts of everything that you put into your mouth. These are hidden sugars and sneaky carbs in everything from ketchup to pasta sauce! The process of paying attention to and learning about the ingredients and macros of the foods you eat is a learning process that initially feels tedious and restrictive. It can help to remind yourself that this is a temporary requirement that you will overgrow the longer you eat keto.
I tell all my clients whose goal is to lose weight that tracking your food in My Fitness Pal App is mandatory for success.
Also, remember that this is not forever. Once you lose your weight and go into maintenance you can stop tracking and just use the scale periodically to make sure that you are maintaining your weight.
Seriously.
You must track your food.
Every bite.
Every day until you reach your goal.
Mmmmmmkay?
If you are feeling belligerent about this requirement then let me point something out. Trying to lose weight with keto without tracking your macros is like trying to hit a bullseye in archery blindfolded. Sure, you can still HEAR that you hit the target shooting blindfolded, but why dick around and waste a bunch of time? In weight loss your goal is to get to your goal weight as quickly as possible with as little struggle as possible.