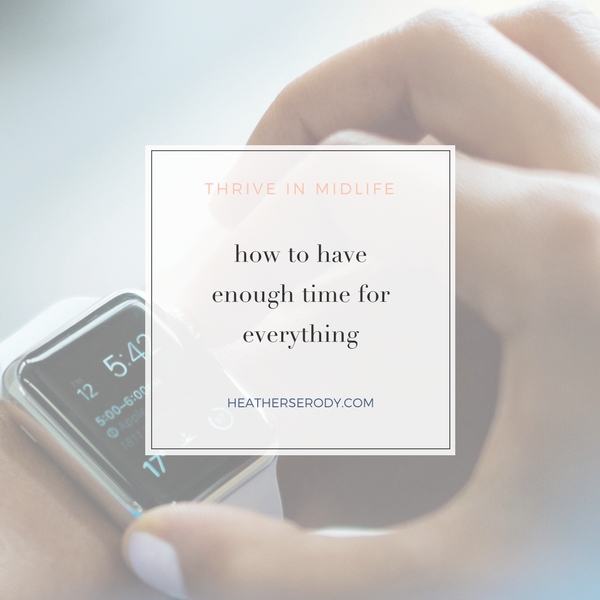 How often do you think to yourself,
I can't do ____________ because I have no time.
When you I recognize yourself thinking and saying that you have no time you probably already KNOW that this type of thinking holds you back from doing the things you want and need to do for yourself, but it's also true that don't have enough time, so you feel stuck. How can you possibly think about freeing up time when you are bogged down in your current time constraints?
If things are to change, you've got to do something about your dysfunctional relationship with time.
Thankfully there IS something you can do right now, and it doesn't cost any money. It's a secret Jedi mind-control trick to getting more time. In order to use it, you will have to accept the conditions under which we will operate:
1. Are you willing to examine your dysfunctional relationship with time, try to look past the drama, and troubleshoot this issue logically? This means ignoring your monkey mind resistance through the process and staying with logic, okay?
2. Are you willing to take a mathematical approach to solving your time problem?
Oh, dear. Have I lost you already? Stay with me, I promise it will be worth it.
the time equation
Let's call the number of activities that get done in a day, 'X.'.
Each X activity requires a time component; t.
Since we have 24 hours in a day, we can express our daily relationship with time as
X(t) = 24 hours
activities multiplied by the time required = 24 hour day
Your problem is that you feel time-poor so it makes sense to play with variables X and t. We can either decide to reduce the number of activities we try to cram into our day (X), or we can reduce the amount of time (t) those chosen activities require by becoming more efficient, and complete our activities in a shorter amount of time.
This isn't rocket science. But – if adjusting time is like math, then why is there so much drama around trying to manipulate the time equation?
time resistance
Here're a couple of examples of typical gut reactions to adjusting the time equation:
You can't possibly fit in a yoga class on twice a week because the kids have sports activities every evening.
__________________ TV show is one of my few guilty pleasures, so I trade sleep time in order to watch it live every Wednesday evening.
resistance to the unknown is chemically imprinted
The gut reaction to adjusting your (X) variables in your life as it ALWAYS seems to be 'NO WAY!' because the ego-mind likes the familiar, and hates the unknown.
Here's why: every day we face thousands of potential moments of decision. If you had to stop and contemplate whether or not to brush your teeth, take a shower, or consider the possibilities of everything you could make for breakfast every morning you'd be exhausted before 9 a.m. The brain sets you up to be resistant to consider the possibility to adjusting your time activities (X) by giving you a hit of feel-good hormones when you run through your day doing what is familiar because then nothing is unknown.
minimizing fear and the unknown is the ego's job
This is why checking things off your list feels good even if you really don't enjoy those activities or they are out of alignment with your larger goals for your life.
So, with that in mind, the first thing you can do to access your ability to control your time is to recognize that you are hard-wired to resist changing anything about how you spend your time. Accept & anticipate that you will resist before you even try to accommodate your time paradigm. Accepting and anticipating resistance makes this process so much easier!
Time resistance is why I found myself on the PTA for waaaay longer than I ever wanted to. you see I had other goals for my free time besides PTA obligations. I wanted to start my blog and write more. I was stuck in what felt an impossible situation. I just couldn't see a way out of my time constraint. So I stayed stuck too long doing things with my time that I didn't want to do.
It's easier to say yes to the known, even if it's not in your long-term best interest.
If your default time equation is spent doing certain activities that are making you miserable, exhausted, or just making you feel as though you're stuck on a hamster wheel and you'll never reach those goals that you had for yourself so many years ago keep reading. You can short-circuit your inherent resistance to changing up your time equation.
bust out of your time prison
Have you ever had the experience of being stuck in a time constraint, and then one day you had an idea that allowed you to see a way out?
This happened to me early on in my professional career. I was a mortgage banker who had just fallen in love with and married a yacht captain who travels 4-6 months a year. I quickly became miserable that I spent months without him because I had to work. The answer seems so obvious now when I think about that time dilemma. But at the time it felt like an impossible situation. I was stuck in my time equation because I really did believe that my time activity of going to work as a mortgage banker was fixed. I had invested my formative years envisioning myself as a business professional and invested in my education to that end. We get stuck when the solution doesn't resemble how we thought life would be. To get unstuck you have to let go of expectations and be willing to consider new alternatives.
One day my mother-in-law asked, why don't you become a teacher? It was in that moment that I FIRST considered the possibility of changing my time variable, (X = mortgage banking career). If I could change my X to from mortgage banker to X = teaching, then it could alleviate my time constraints by giving me more vacation and summers off. Manipulating the X activity variable changed my life, saved my marriage, and also happened to be deeply uncomfortable for my brain.
I want to emphasize that it wasn't the idea of switching careers that changed everything about my the time equation of life; it was that I finally considered that I was open to changing how might spend my time.
manipulating the activity variable
Once I was open to changing my time activity variable (X) the answer came that ultimately made my life and time so much happier. Unfortunately, for so many of us wait until we are so deeply unhappy before we consider our power to change our activity variable (X). You don't have to wait as long as I did, ninja. Here's the FIRST secret trick for how to drop the drama and take back your time:
1. You have to believe in your agency over your time in order to ever do anything about it.
What we spend our time on is a choice. Ultimately you don't have to spend time doing anything you don't want to do. Look at every one of your time obligations as choices that you consciously make to free up or take up your time. Doing so puts you firmly in charge, gives you a renewed sense of authority over your life, and stops you from whining about your perceived lack of time.
Your life is nothing more than how YOU choose to spend it – it's why we call it a life-time.
2. Do an honest analysis of whether investing your time in certain activities is worth the opportunity cost of that time investment.
This is why I stopped going to Costco and now buy all my bulk groceries online and have them delivered to my house. It's why I now get my regular clothes through Stitch Fix and my workout gear through Fabletics. It's also why I gave up ironing. I looked at the cost in time of doing those activities and it just wasn't worth it to me. Eliminating or substituting time activities (X) in this way unlocks fixed time reserves. Play with them and start creating an intentional 24 hour day that best serves YOU.
3. Embrace the fear and resistance that come with making changes to your time equation
Manipulating the time activity variable is often met with push-back from important people in your life. This is why we often bring drama into a math equation of time. My kids would always rather I drive them into school than wait for the bus stop. When these situations occur I try to drop the drama (guilt) and consider the math of my time equation. It makes it so much easier.
It can be comforting to know that it is totally normal to fear to change your time equation because you might disappoint or inconvenience people in your life. The conscious decision of how you spend your time is a central tenet of a life of free will and free choice. But above all, I believe that you don't get the right to complain about a lack of time when you deliberately choose how to spend it. That's a Big Girl central tenet.
The worst thing that you can do to your sense of well-being and sense of self-efficacy is to act against your own will.
If you want more time, then cull the unnecessary time activities and let the people in your life adapt. If things get worse, you can always change your variable again. But the main idea is to start deliberately adjusting the activities that you choose to spend your time on, so you feel in control of your life and not in a prison of time.
take some time to play with your time equation
The law of the universe is such that when you just consider the option of varying the time activities, (X) that make up your days, you will always find an alternative solution. It's truly remarkable how this happens. You'll see. Sometimes those solutions are simple and easy. Sometimes they seem crazy. Sometimes they are life-changing. They are mostly always uncomfortable and sometimes scary. But they are all up to you.
your homework assignment
At this point, I'd like to pause to allow you some time to consider the time activity variable (X) in your current time equation. Your homework is to review all of the things that take up your time in your days. Use your planner and list everything you did. At the end of your week, review your time activities (X). Ask yourself if
Is it necessary?
Is it replaceable with an alternate activity that will save you time?
Can this be completely replaced by another time activity that will bring you more time to spend doing things that you value?
Finally, clinch the Jedi time skill by asking your very powerful brain to find creative solutions to your time shortage instead of reminding you that you have no time. Like a loyal working companion, your brain will diligently go to work with a new and exciting task, because you have told it that you are in control and open to a new time paradigm. It's incredible what can come of this process and I can't wait to hear back from you about how your time changes in the days, weeks, and years to come.
ready for more?
Get even more control over your time with part 2 of this series – click HERE to go right there.
In the meantime, if you have a friend who would also love to take back control over their time, would you share this post with them?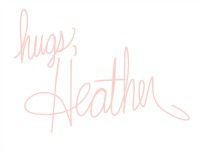 SaveSave
SaveSave
SaveSave