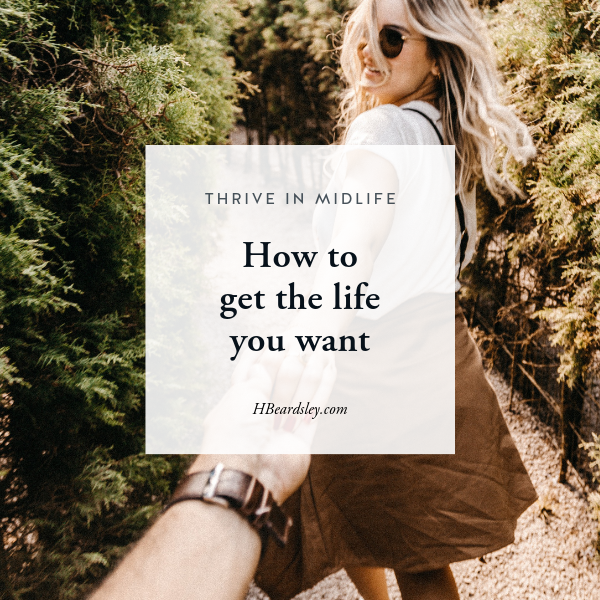 Goals eluding you? Tried everything? By midlife you might wonder how to get the life you want. You may have wondered is it even possible at this stage of life?
Yes, it is.
But, the logical way we think about getting what we want doesn't work. You've got to think about getting the life you want differently. To begin, you must become conscious of the existence of what you desire as real and possible for you. If you are conscious of its potential existence for you, then it is also possible to actually experience it as real. Let me explain the science behind that.
how to get the life you want
The science of quantum mechanics gives support to this idea. Stay with me here. The famous slit experiment concluded that the act of a human observing an experiment was what affected the outcome of the experiment. In other words, it has been scientifically proven that our conscious focus & attention has a direct impact on the subatomic world in which we operate. This means you can and do affect everything around you including your own vibrational energy.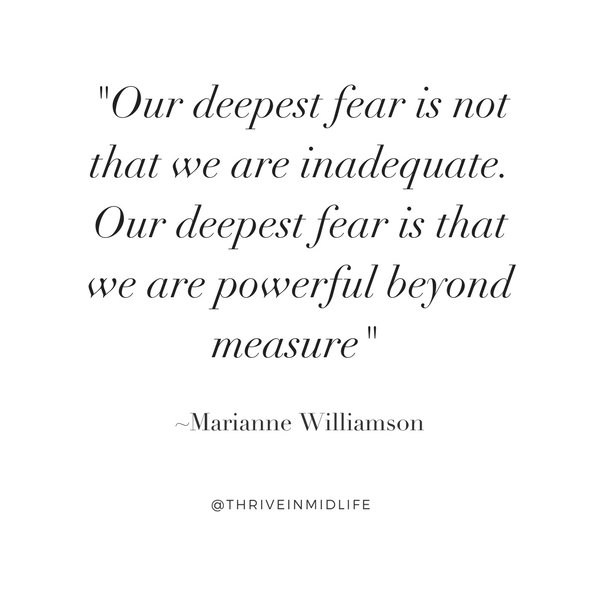 what's the science behind this crazy idea?
Theoretical physicists have evidence that at the most subatomic level, all matter is comprised of tiny filaments of vibrating energy. Those filaments of energy vibrate at a particular frequency. This concept is known as String Theory; because those vibrating filaments that comprise matter seem to resemble strings. Those vibrations translate into the three-dimensional observable world that we interact with.
The slit experiment gives evidence that as creative energetic beings, we can affect the vibration of our own cells and those around us, too.
The law of attraction states that our vibration attracts experiences of similar vibration TO us.
Understanding your power in this way changes the way you understand your agency or power to create the life you want. You can deliberately manipulate the quality of your vibration with your thoughts, focus, attention, breath, and actions in order to attract particular outcomes.
So what are the rules of vibrational energy and how can we apply them to get the outcomes we desire?
applying the principles
That life you want? It has a particular vibration of emotion or experience. If we want to manifest that reality, we need to find a way to engage with our life experience that resonates with the vibration/feeling/emotional component that we seek.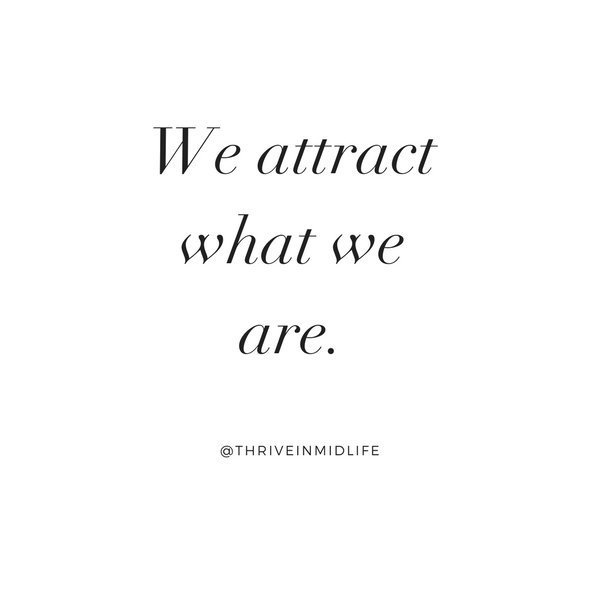 it's already in you
We are born hard-wired with emotions or feelings that allow us to speak the language of the vibrational realities that we seek. For example; say I desire to be ten pounds lighter. If I keep asking the universe to 'lose ten pounds," I'll get more experiences of 'losing weight.' Losing weight is not the end goal. Losing weight is the PROBLEM.
Wishing, thinking, feeling losing weight is also not an outcome that is a feeling/vibration/emotion. The vibration of the problem of losing weight feels heavy, thick, and restrictive.
flip the problem into identifying the emotion of what you seek
Use a process of self-inquiry that involves a series of whys? that break down the problem into feelings or vibrations that resonate with how overcoming the problem will make you FEEL.
The word emotion comes from the Latin "to move." Tapping into emotions is a way to move or shift your vibration to align with the outcome you seek. The self-inquiry in my example of wanting to lose ten pounds, I'd ask myself:
Q: Why do I want to lose ten pounds?
A: Because I feel and look so much better in my clothes at that weight.
Q: Why do you feel and look so much better ten pounds lighter?
A: Because I

feel more comfortable

in my clothing and

feel the freedom

to wear almost anything I want to wear. Life f

eels so much easier

when I weigh less.
Ask the universe to help you feel what you want to feel (more comfort, ease, and freedom) then the Universe will respond by giving more life experiences to engage with comfort, ease, and freedom in my life.
Avoid at all costs asking the Universe for anything to do with an end-result or a statement of the problem.
Asking the Universe to affirm the feelings that you desire not only sets the law of attraction into motion but it also programs your brain to identify and actively seek out direct experiences that will allow you to experience those emotions you seek. For me, that is more comfort, ease, and freedom. As I experience the vibration associated with experiencing more and more of these experiences, my sub-atomic string filaments begin vibrating differently to match my conscience experiences. I am becoming that which I seek.
Understanding and incorporating our attention and focus on affecting the outcomes we seek is how to begin to intelligently engage with the Universal Law of Attraction . Taking your heart's desires and breaking them down into the language that the vibrational Universe can understand means dissecting your heart's desires into how you want to FEEL about your life and letting go out what we think those outcomes look like. A vibrational level is something that the creative Universe can respond to. The result of which usually ends up being a million times more amazing that the limited solution that our minds think we want.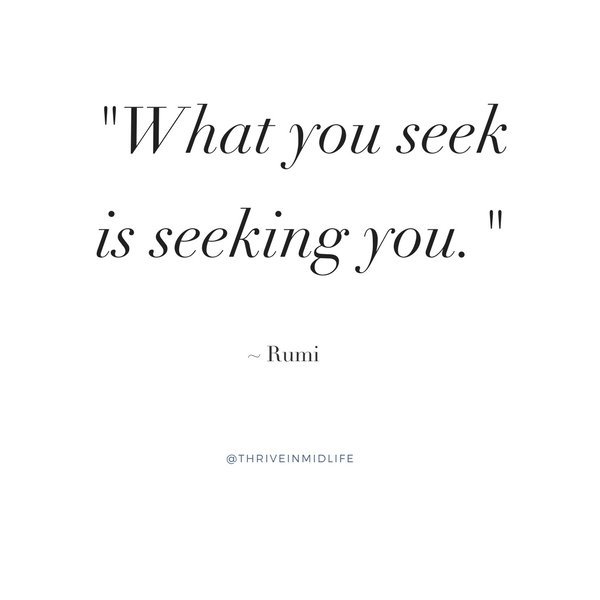 it happens all the time without us even trying
I had a lovely neighbor a few years back who wanted a baby. She and her husband didn't say a lot about their desire but I felt a sense of frustration from her after a few years went by with no baby. Then, she came to us, her neighborhood friends, in a slight panic – they got word that they would be adopting a baby in just a couple of weeks. She scrambled to align her surroundings with accommodating a baby. We threw her an impromptu shower, and she began immediately experiencing the reality 'life with baby.'
Think of all of those neural pathways being created in her and her husband's very subatomic composition that was immediately changing from 'wanting a baby' to now match up with her experiences, emotions, and vibrations of 'being a mother.' Nine months after the adoption she came again to us happily stunned that she was pregnant. Who can say how or why; but I know this is a common story. I think that it shows how aligning your reality experience to match the vibration of that which you seek can result in unforeseen and amazing outcomes.
how to begin
Start manifesting your dreams by transforming your end goals into how you want to feel.
Believe that you can align with being that which you seek and you'll see that Universe will start responding to your efforts and focusing on giving you more opportunities to experience the vibrations/emotions/ feelings/experiences that you seek.
Accelerate the power of the Law of Attraction by actively seeking out opportunities to engage with the world in ways that will allow you to experience those emotions.
other tools
These ideas directly impact the efficacy of your vision boarding process. I have an in-depth how-to article on How to Create A Vision Board here. When you create your vision board, be certain that the images or words that you put on your vision board are a reflection of the emotions/vibrations/feelings that you desire in each aspect of your life. Again, do not put representations of problems on your board but rather find images that directly resonate with the feelings you want to manifest.

a working example
Using my example of thinking that I want to lose ten pounds; I would not put 'lose ten pounds on my board. I would use the process of self-inquiry to identify that my goal is not really to lose ten pounds, instead, I want to feel more freedom, ease, and comfort for that area of my life. Spend some time visualizing what reality would look taste and feel like to have freedom, ease, and comfort? Think about experiences you've had in the past that gave you the feeling you seek in your goals.
What comes to mind for me is physical activities like hiking, gardening, and yoga (Comfort). I see me wearing clothes that are not tight or constricting but that fit me perfectly. (Ease) I envision my world where I eat more freshly prepared food. I see raw tomato salad, delicious steak, and lots of grilled veggies and fresh cheese. I see a freedom from old ideas about what I can and can't eat. (Freedom) Then I go DO those things and I look for even more opportunities to experience comfort, ease, and freedom in my life. As you actually create your vision board it should reflect your own personal ideas about how to incorporate those feelings in your life.
As you actually create your vision board the images you use should reflect your ideas about how to incorporate those feelings in your life.
a final word
Connect with the idea that all things and all beings are made up of the same energy. That we have the immense power to shift that energy to create any reality that we desire is both a scary and a fascinating idea that we are never separate; just living different realities/vibrations. I hope that you take the science and use it to design the life you always wanted for yourself. Let me know what happens.
SaveSaveSaveSave
SaveSave
SaveSave
SaveSave
SaveSave
SaveSave