how to get more time – part 2
In part 1 of this series, how to have enough time for everything, you began to take control of your time by remembering that YOU decide how you spend your time. You recognized that the brain is hardwired to resist all attempts change to how you spend your time. Knowing this and anticipating that resistance makes it easier begin to find solutions to your shortage of time. But – you'd still like to know how to get more time. You're probably thinking (and logically so) that one easy way to find more time is to get off Facebook and concentrate on being more efficient by getting the things you have to get done, quicker. We will call this the pursuit of time efficiency.
time efficiency: effective or not?
If you are consistently rushing about, making lists, speeding down the road, or feeling a little bit crazed to get through your list I'd like to ask you to carefully consider the payoff of time efficiency. Is it useful for you?
You cannot create more time by being efficient or managing your time better so that every moment of your day is spent productively. Even the most productive day still has 24 hours. The best you can do is free up some time that you would otherwise be spending on something else. In a perfect world this freed up time would be spent attending to some neglected task or meditating or getting in a run but in the real world we usually do one of two two things:
Cram in more errands, or to-do list tasks into that new free time.
and/or
Binge-watch Nurse Jackie while trolling Facebook because you're so tired from being efficient all the time.
What's the point of being efficient if you can never get to slow down? What's the point in being so efficient that you arrive at the end of your day too exhausted to enjoy yourself? You feel too depleted to have the energy to put toward things that actually matter to you?
my story
I operated under the rush-rush-collapse model for many years. After a while, I yearned for a more peaceful and deliberate approach to time. When deliberately tried to NOT be efficient and slow down what I discovered was that I always felt this slight sense of guilt. Like I was being a slacker for lingering at the gym to enjoy a coffee and rest for 10 minutes. I spent time trying to figure this out. As in, talking to a therapist. What she helped me I realized is that the culture of my upbringing formed some unconscious attitudes toward time.
I was raised in New England where everyone walks at a brisk pace and are always doing something. It was an unwritten rule that you didn't get to relax until everything was done. Of course, nothing ALL gets done in a day, so I got really used to never being caught up. I found it to be easier to just keep going than face the feeling of guilty discomfort by stopping.
As I result, I rushed everywhere. I was always breathless. I always ran 5 minutes late. I would rush to my car without even stopping to find my keys in my bag before I left so I was always struggling to find my keys in my purse. I became a night owl in my attempts to find more time by cutting into my sleep. I honestly didn't see any other way to go through life than being perpetually tired and overwhelmed.
What was going on is that I long ago I adopted what I like to call a puritanical time paradigm that declares,
…there is never enough time to get everything done.
the power of paradigms
paradigm: (noun) a philosophical or theoretical framework, pattern or model.
I spent decades proving to myself that my time paradigm was true every single time I found myself late, rushing, or staying up too late to get everything done. Once the brain decides that something is true; its only job is to create evidence that supports those claims. Every time it does, you get a feel-good hit of serotonin. Thus, the brain sets us up for powerful reinforcement of paradigms; whether they ultimately serve our best interests or not.
It was in my late 40's, in the midst of a move, the death of my dog, and a family member's health scare that my body just broke down from the effects of trying to be time efficient. My doctor forced me to question WHY I was incessantly rushing about doing too much and depriving myself of sleep. I finally realized that operating this way was optional. I wanted out of my puritanical time paradigm; so I considered the possibility of an alternative time paradigm.
what's your paradigm of time?
Paradigms that operate covertly under the surface of conscious thought affect every decision we make and color our outlook on everything in our life; especially our relationship to time. What is your paradigm of time? Is it fluid or rigid? Do your beliefs fuel you to make excessive demands on time spent on work? Family? Working out to exhaustion? Skimping on sleep? Driving too fast? Impatience in conversations? Can you say that you have a healthy balance of time spent in all areas in your life that are important, even if they aren't necessarily 'productive?'
If not, take a long look at the thoughts you are thinking just before you make decisions about time that are unbalanced or excessive to give you clues to what your paradigm story might be.
There's never enough time.
I always take too long.
I have to get my list done or I can't relax.
I can't be late.
I can't wait.
This can't wait.
I have to do this now or it will never get done.
When you catch these thoughts – challenge them. Ask yourself why? If the next answer still doesn't make sense, keep asking why until you can pull that paradigm out by the root and examine it closely.
Why do you think there never enough time?
Why is this so important?
Why do you think you can't be late?
Why can't it wait?
Why can't YOU be late?
Why can't you trust in someone else to do this?
Inspect your time paradigm and toss it out if it's causing you to have a dysfunctional relationship with time. Adopting a new paradigm is totally do-able but, like any new habit must be practiced regularly and watched carefully in order to become second nature.
adopt a new time paradigm
I'd like to offer you the new paradigms that I chose that revolutionized my relationship with time.
I choose how to spend my time.
and
I have enough time for everything that is important to me.
Tell your brain that this is the new paradigm under which it is to operate and you'll be amazed that how your brain will go to work. It will assist you in organizing your world and your experience to confirm your new paradigm as TRUE. This is what's called a paradigm shift. Making this mindset shift is the Jedi-master secret method to accessing the time you need for what's important to you in your life.
how things start to change
Once I decided that it might be possible to have enough time for everything that is important to me, I started creating to-do lists that for the first time ever included naps, regular workouts, enough time to cook without feeling rushed, and other various things like, learn how to finger whistle. Spending time on these things bring me so much joy that I'm having a much better time spending my time. It's made all the difference.
Change your paradigm – change your relationship to time.
This deliberate approach to time will both daily and in the long-run lead you to a place where you feel as though you have time for everything that is important to you. You can feel confident that you won't be one of those people who at the end of their life thinks I have wasted my lifetime doing things that weren't personally meaningful to me. That my friends is a Jedi superpower mind skill that will take you straight to living the life you always wanted.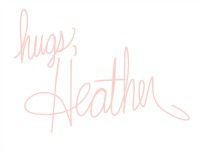 p.s. Missed the first time post? It's here.
SaveSave
SaveSave