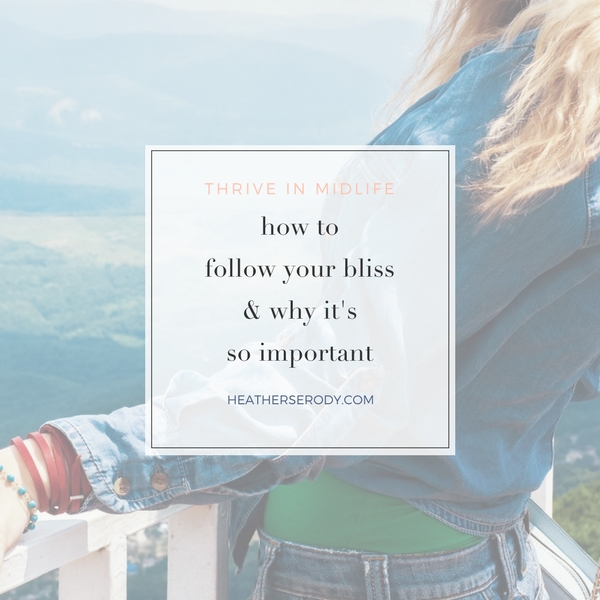 Joseph Campbell famously encouraged seekers to simply follow their bliss. Following your bliss doesn't mean doesn't mean doing whatever you like. It is a deliberate process of identifying pursuits which you are truly passionate about and finding a way to dedicate your life to that pursuit as much as possible. Following your bliss is important because in doing so, you will find your fullest potential and serve the world, your community, your family, and your relationships in the most personally meaningful way possible for you. Following your bliss gives life meaning beyond the ups and downs of this human life and can sustain us through the hardest times. So, here's my 2 step method for how to follow your Bliss & why it's so important.
how to identify your Bliss
That thing that you really want to do with your life- your bliss – is really no mystery. Let's not complicate things. On the rocky road to self-actualization, identifying your bliss is the easy part. You'll find your bliss right there in your heart, where it's been sitting, patiently waiting for you to acknowledge it. Give yourself the gift of acknowledging those things that light your soul.
step 1: MAKE A BLISS LIST
Take a quiet few minutes of reflection to think about the things that make you happy. No one has to ever see this but you, and it doesn't matter if the things you write seem impractical or absurd. It doesn't have to be anything grandiose, epic, or life-shattering. Simply write down things that make you happy; stuff you want to do, the things that light you up and make you forget about the passage of time.
This is mine Bliss List from 2008. Back then I just called it "Things That Make Me Happy."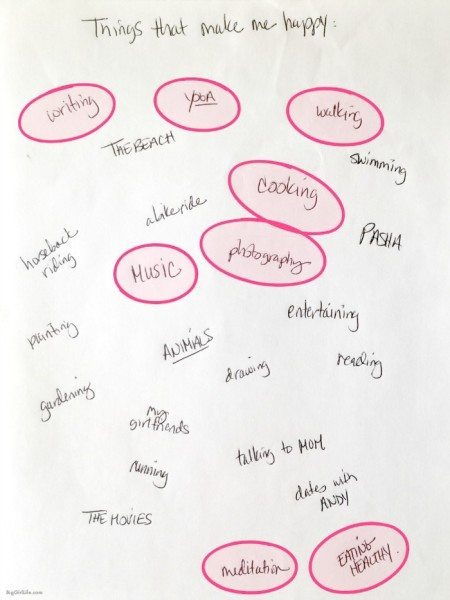 At the time I wrote my Bliss List I was a stay at home mom. I had left two previous unfulfilling careers. I often felt adrift and had that nagging sense of discontent with my life; that I had yet to find my life purpose beyond being a mother and wife. I had never found a profession that I felt excited and happy to wake up and go to.
I joined a few friends in a mastermind group to get focused on goals, and one of the first things we did was make a Bliss List. This was the very first time I had ever written that writing made me happy. When I look back on it now, I can see that it's very telling that 'writing' is the first thing listed. Never in my wildest imagination did I think I would be able to have a career writing in 2008. That's the magic of the Bliss List.
When you compile your Bliss List, do not write anything down that feels like work, an obligation, or that stressful. The omission of important things that you value on your Bliss List is totally fine. This is about YOUR BLISS, it's all about YOU, it's not a test about values. Now go a grab some paper and write down your own Bliss List.
Keep this list in your mind's eye. Keep it sacred. Sit with it for a while. Let it sink in. Arrange your neurons around these bliss items. Open the gateway of your mind to them. Let your actions from this point forward invite more of all of these things into your life. Make some room.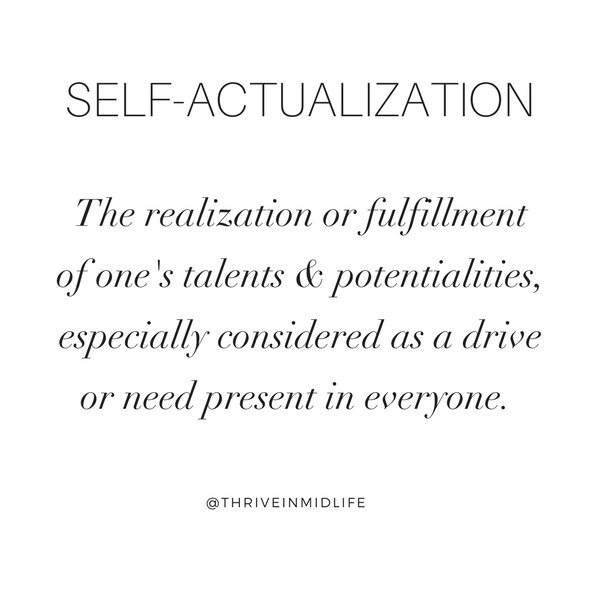 step 2: HOW TO FOLLOW YOUR BLISS
You can't find the time to follow your Bliss until you start the process of disentangling your life from those activities that don't serve your heart's desire. This is where many seekers nod in agreement but then can't seem to find the courage to make hard changes. It's right here that most seekers stall and falter.
The opportunity cost of following your bliss is that you've got to say no to the things that compete and/or do not bring bliss, joy, and vibrancy to your life. This is hard work. You can do it if you can internalize an unshakable belief – sometimes against all evidence to the contrary; that following your bliss is the path to the joy of living a self-actualized life and living up to your personal God-given potential.
In your quest to make space for bliss you will find yourself in situations where you have to decline invitations, say no, stand up for yourself, have difficult conversations, refuse, or go it alone. You will likely be wildly misunderstood. This can feel excruciating, especially to people pleasers. But all you really have to say is, this is important to me.
Pay attention to anyone's story who has managed to follow their bliss and you will hear the difficulties they had to face on their path toward self-actualization – try Jimmy Carter, Madeline Albright, Steve Jobs, Marianne Williamson, etc. They bore countless failures and disappointments on the road to following their Bliss. You will have them too.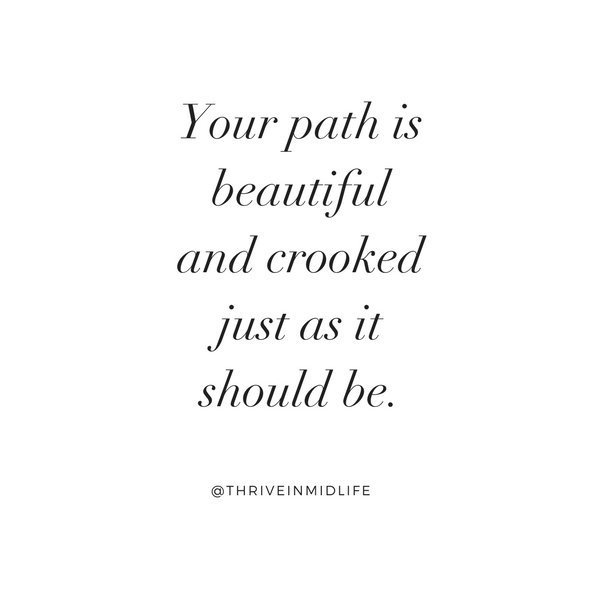 Don't worry, even if you're like me – figuring out how to find your bliss in mid-life, for goodness sakes don't feel bad about arriving late to the party. The point is that you're here, in your own good time.
There is no doubt that writing down my bliss list back in 2008 served to set my intention in my mind on those things and from that moment forward I was on the path to following my Bliss.
From then on when I was faced with decisions about how to spend my time, I recalled my Bliss list. My path became focused and clear to me. It allowed me to seize opportunities when they presented themselves. All those focusing decisions brought me, over time, to a much happier place.
The bliss list brought me to my blog, and to a career that I love, and that in turn allows me to write about and pursue a ton of my other Bliss List items. Identifying my bliss, and then making time for it is a constant challenge and a fluid endeavor. It has given me a sense of peace, purpose, and fulfillment. It's been a lot of hard work and the process has upturned my life in many ways. There have been sacrifices made. But that struggle to honor and find my Bliss has made into a better person.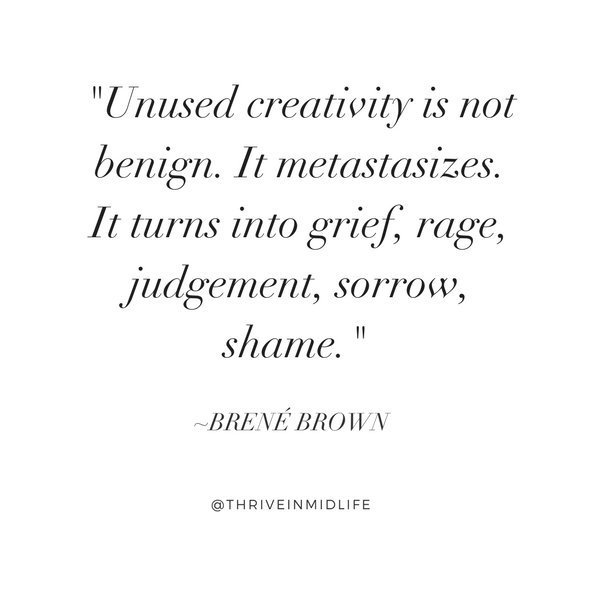 the cost of not following your bliss
On the flip side, if you ignore what the heart really longs for long enough, you'll find that you lose yourself. This is what people mean when they say, I don't even know who I am anymore in midlife after the kids have gone to college. They have lost their path because they haven't followed their bliss.
If you believe that we are spiritual beings who are by nature here to creatively manifest our gifts then you can see that not following your bliss can become downright harmful – to yourself and others. Brené Brown said it best when she said "Unused creativity is not benign. It metastasizes. It turns into grief, rage, judgment, sorrow, shame."
This can explain a lot of our less-than-proud moments. Rage, judgment, sorrow, and shame can be understood in others, and in our own behaviors as the result of a spirit that is disconnected from purpose, a life that is disconnected from bliss, beliefs that don't acknowledge the potential within, and actions that don't serve personal creative manifestation.
If I'm getting snappy, snarky, or mean – to myself or others, I have to ask myself what am I not doing in service of my heart? The heart wants what it wants, and when you don't acknowledge what's there all of these emotional cancers creep up in our lives.
The ego gets all crazy about it because it wants us to remain safe. Following your bliss is scary. Speaking your truth is not for the weak. Acknowledging what's in your heart requires vulnerability, honesty, and courage. It's either face those or become an emotionally cancerous person. Let this understanding further serve to motivate you through the hard bits on your path to following your Bliss.
I encourage you to step into your power and own your Bliss. The world needs you, awesome optimist that you are, to give your unique gifts and talents time and attention. It is the calling of a lifetime, and one of the very first steps of manifesting your most meaningful life. Imagine what you might manifest over time, and how much personal satisfaction you will enjoy along the way.
Now that you've identified your Bliss and understand why it's so important to follow those pursuits, why not create a vision board to help you manifest a life that reflects your bliss? Go, get it HERE grasshopper.