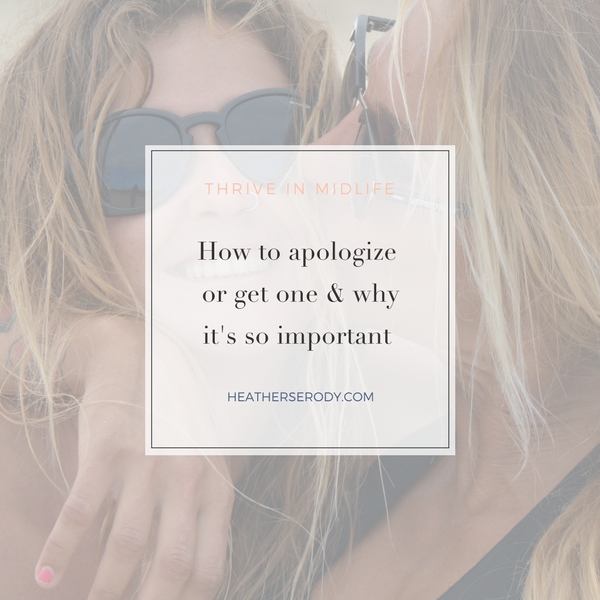 apology 101
As imperfect human beings, we all make mistakes and hurt people in our lives. Even in cases where we've been obviously harmed by someone in our lives, it's human nature to react in a way that's also harmful back. Making amends often feels complicated and messy in this way. It feels like there's so much to unravel in order to make things right.
So it's not a matter of if we will need to apologize to the people in our lives, but when. Relationships lose their vibrancy and health if wrongs are not made right, and the best way to do that is to apologize. Why are there so many non-apologizers out there? A non-apologizer is someone who can't or won't take responsibility for harming another.
radical self-responsibility
I like to think of relationships as a golden thread of energetic connection between two people. An exchange of positive energy through that thread in the form of words, actions, and thoughts is what fuels healthy relationships. When you've hurt someone by your words, actions, or thoughts and don't apologize or even address the issue, the current of energy no longer flows both ways and the relationship suffers.
example: Have you had the experience when a friend starts to bug you with her habits, or offhand comments toward you? Maybe it starts to eat away at your patience over time, but you resist saying something. Inevitably your friend will pick up on your impatience and feel that the energetic connection is off. In a situation that is subtle such as this – even the negative thoughts you think need to be addressed with your friend. And a great way to begin is with an apology.
An apology in the case above would address the negative feelings you've been having toward your friend. Taking responsibility for bringing negative energy between your relationships is yours and your alone. This is radical self-responsibility.
An apology is a tool, not evidence of imperfection.
Use an apology as a gateway to address any source of frustration in your relationships. Doing so opens defensive doors and allows for active listening and problem-solving. Perhaps then you might also get an apology and the energetic connection can resume flowing between you. But maybe not. There are no guarantees of reciprocity in making amends.
This is why it's so important to value apology and making amends in your relationships. It's the best thing to do when things get tough. Here are a few new ways to think about the apology you're still waiting for from someone else, or the apology you have yet to give – or both.
how to know if you've hurt someone
Sit in a quiet place with no sounds or distractions. Close your eyes and bring yourself to the relationship in question. Your brain will feel obligated to insert defensive commentary in your replay of events or circumstances. Thank your brain for trying to help. Firmly tell your brain that its help is not needed right now. You need your heart and your gut to provide answers. Ask your heart and gut if you hurt that person with your actions or words or even in the thoughts that you think (that only you know) regarding them.
As long as you can keep your thinking mind out of this process and involve the feeling perceptions of your heart and your gut, then you will know if you've done harm. I suppose it's different for everyone, but for me; I know that I've done harm when I feel a slight sense of foreboding or dread in my gut.
how to apologize
So you've done some harm. It's time to say you're sorry. There is a right way and a wrong way to apologize.
Do: Say, Regarding _______________, I messed up and I'm sorry I hurt you.
Consider carefully if you really need to say more that. You probably don't.
Don't: Say I'm sorry you feel that way.
I'm sorry you feel that way, is a backhanded way of saying I'm sorry you're so weak. Saying that sends the wronged person a shaming message and devalues their experience. This response inserts a disconnect between how they feel (hurt) and you're responsible for that. It closes the door to a fostering a sense of empathetic connection between the two of you.
Don't: Give justifications for your actions.
the hidden wisdom of resistance to an apology
As you're sitting there thinking about this relationship, think about saying you're sorry for your part.
Do you feel resistance?
Why?
What does it really cost you to say you're sorry?
If you're feeling resistance to saying your sorry, then you should know that this resistance is actually your greatest teacher. Finding the answers to these questions can give you loads of insightful information about your patterns of behavior that you default to in times of conflict or stress. These answers can reveal whole paradigms about how you believe life works that you might not even be aware that you are operating from.
lack of empowerment:
You feel resistance to apologizing because doing so would not address a long list of previous grievances that have built up. If these grievances are currently affecting your relationship (even if they are only in the thoughts that you think). I firmly believe that you need to take responsibility for speaking your truth.
You might further investigate and discover that you don't feel confident enough to have difficult conversations because you were shut down as a child. Maybe you were never allowed to air your grievances and just don't know how. If you haven't been using your voice to speak your truth in your relationship, you may compensate by acting in ways that are passive-aggressive. This confuses relationships by forever circling around issues that need to be discussed directly. Recognizing this pattern can help you take responsibility for how you've behaved in ways that are confusing and maybe push people away or cause misunderstandings. Addressing these misunderstandings with an apology is a wonderful opportunity to practice self-empowerment by taking responsibility and opening the lines of communication.
inability to separate actions from character:
You may feel resistance to apologizing because you feel that apologizing would be to admit that you are a bad person. But is this really the case? If you can admit that it is human to make mistakes and that even good people make mistakes then you need to question this assumption about an apology. People with healthy self-esteem can separate their actions from their character. Apologizing need not make you feel shame about what's been done. Look at apologizing as a way to make wrong actions right, and in the process makes you into someone whose character is humble and resilient and willing to move forward. Carefully examine the thoughts that come up when you contemplate apology and challenge whether serve you or are even rooted in truth. If not, then choose new thoughts.
your apology doesn't let anyone else off the hook:
Perhaps you feel that apologizing for your part would exempt the other person from their wrongdoings. This is probably happening if you worry about giving an apology and then not getting one back, which would make you feel like you gave up a position of power or righteousness. If you think about this resistance, it implies that all conflict is one-sided, but there is a part of you that knows that that simplified scenario just isn't true. Becoming conscious of your responsibility in all relationships often means taking the first step toward reconciliation without any guarantees that you'll hear the apology that you want to hear after you've given yours. Face these uncertain outcomes by empowering yourself to do your part, and then if your apology doesn't come; ask for it; sincerely and directly. Empower yourself to ask for what you need.
fear of feeling negative emotions:
You might not want to apologize because it's easier to be angry and hold your relationship at a distance rather than open up to the emotional closeness and vulnerability that apologizing requires. Maybe you have built a wall of righteousness that makes you feel protected from others being able to hurt you. Walls of self-righteousness where you put on airs that you are never at fault are often build to hold back feelings of sadness and despair which you may feel will never end if you let your guard down.
emotions are just vibrations
It's helpful to remember that feelings of sadness, despair, loneliness, or any other uncomfortable emotion are just vibrations in the body. They cannot kill you. They can only make you feel uncomfortable, then they go away. All emotions; positive or negative are like waves that return and recede. Since these unpleasant emotions are vibrations of energy, they will increase if left to bottle up behind walls of self-defense. Apologizing is a release valve to let out emotions that feel traumatic and damaging. Letting down your guard to apologize is incredibly therapeutic and healing on the other side of allowing negative emotions. The end result is a much deeper sense of intimacy and understanding than ever before.
Remember that time you went through something difficult with someone; you feel bonded for life? This is the essence of human tribal connection and what gives our lives purpose and meaning. Apologizing has the power to foster trust and bonds far deeper than anything else you can do in your relationship. This is why making amends and apology are so important to healthy relationships. Start looking at an apology as a way to become whole and connected in your life and watch your relationships change.
if you are the one who feels wronged
Ask yourself honestly if you are choosing to recall the past in such a way as to absolve yourself from ANY wrongdoing. People who have healthy and transparent relationships search out evidence of their own complicity and work on making their own wrongs – no matter how small – right. This is the place where you have control and can begin in ALL of your troubled relationships to help them heal.
how to ask for an apology
Asking for an apology can be almost as challenging as giving one. In order to ask for an apology, we need to allow ourselves to become vulnerable. Admitting that someone hurt you makes many people feel like they are in a position of weakness. It's not comfortable to admit you're hurt, but consider this; staying hurt and wounded over a long period of time is a more self-defeating place to be in. You carry wounded energy with you if you hold back from communicating how you've been hurt. Here's my script for asking for an apology
When you ___________ it made me feel ______________ . You really hurt me.
Wait and see if the apology comes. If it doesn't and there is deflection, then ask directly for the apology.
I need an apology to move forward.
The simpler the request, the better.
stop the cycle
If you find yourself in a place where your relationships have a pattern of conflict. Maybe you'd like stop? If so, try looking back at your life story with the intention to reconcile what hurt you initially so that you can stop replaying that pattern onto other people in your life today. We repeat unconsciously the pattern that we learned growing up until we can recognize it and then build new habits.
I listened to the Dear Sugar podcast, Live from Portland episode recently. In that episode writer Lydia Yuknavitch elucidated this key point beautifully and simply, "I realized….I have a back story. And it's not nothing. And I can go back and look at it and it won't kill me. And I can figure out where I was hurt. And I can tie that to what I'm doing in the world, and I can spend the rest of my life trying to get better at it. That's all that you need to do to grow past your own wounds, love. Just spend some time getting better at it.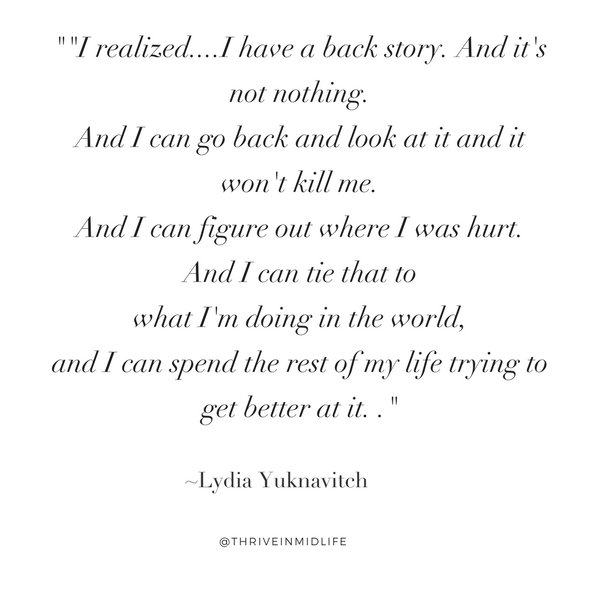 what if an apology isn't appropriate?
When an apology isn't appropriate then make restitution anyway by acting in a way that reflects your new understanding. Don't repeat the same injurious patterns in your relationships again.
when you can't forgive
If you've been hurt and feel stuck accepting forgiveness or even finding a sense of acceptance then can you at least allow for the back story of the person who hurt you? Can you acknowledge that they have a story and a circumstance that is/was operating to direct their actions? It's a good place to start. Acknowledging their humanity, and allowing for the human propensity to fuck up can be a good place to experiment with acceptance with what IS.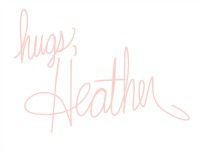 SaveSave
SaveSave