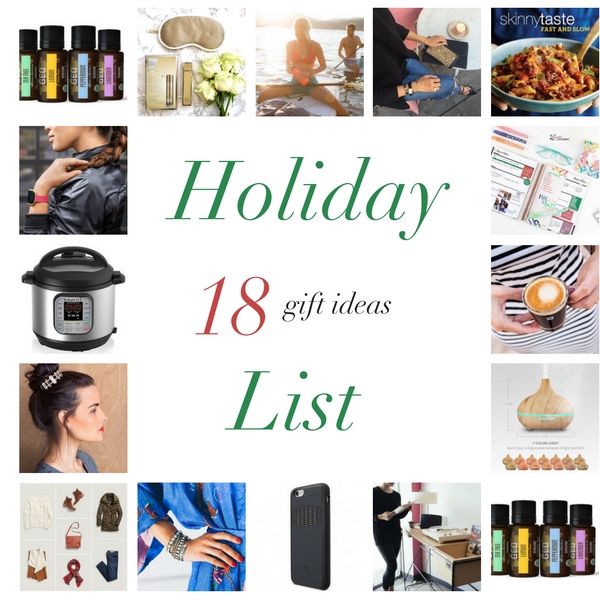 The best gifts are those that enhance the pleasures of life:
Enjoying your favorite music on a Sunday morning.

A hot cup of rich Cuban coffee with perfectly frothed milk.

The unexpected pleasure of sipping icy cold water from your water bottle that's been sitting on your desk all day.

The satisfaction of seeing yourself meet your step goal every day.

Cooking fall off the bone ribs for your family in less than an hour.
Yes, please!
When I think about gifts that are meaningful, the ones I love have wonderful sensory benefits. Touch, taste, sound – they can elevate the feeling of a moment, save me time, or simply add beauty to life. I've got 18 of them for you. Some are grouped into thoughtful gift pairings, too. I hope that I have saved you some time & perhaps some of the challenge involved in finding a meaningful gift for just the right person in your life – even if that person is you.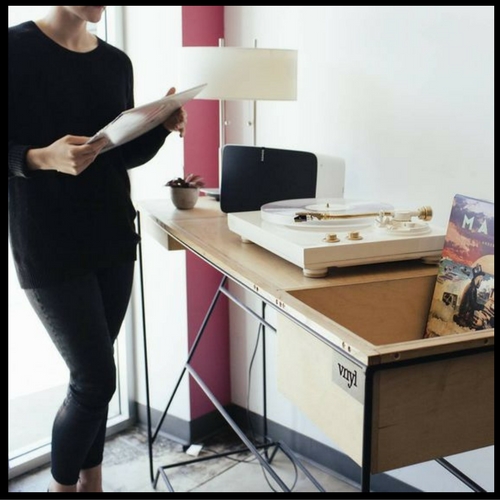 1
Sonos wireless hi-fi music system
Bring music into your home again. Sonos wireless speaker system plays all your favorite music services through your wireless network and lets you control playback to every room in your house.
Holiday specials:
Black Friday & Cyber Monday: $50 off Sonos Play:1 No coupon needed. 11/24-28

Holiday Offer: $30 off Sonos Play:1, Play:3, Play:5 and $50 off Sonos PLAYBAR and SUB at Sonos.com. No coupon needed. 11/29-12/31

Free 2nd Day Shipping Offer: select 2nd-day shipping during checkout and use coupon code SNSFS16. Valid-3/31/17. (Stackable with holiday discount)
pair it with
2
The world's first wireless turntable
Pair your Sonos system with the world's first wireless, Bluetooth, Sonos & Apple iPlay integrated turntable (pictured above).
Available Preorder only here.
3
Nespresso Prodigio + Milk
Prodigio answers the call of the coffee-obsessed. I'll be completely honest and warn you; once you go Nespresso, you never go back.
Prodigio + Milk:
Contains a built-in system to create incredibly creamy frothy milk for cappuccino, latte, macchiato, and others.
Bluetooth enabled to schedule brewing, capsule ordering, & receive maintenance alerts on your smartphone.
Pair with a supply of the sublime Cafecito de Cubano capsules sourced from 100% arabica beans grown on the island.
::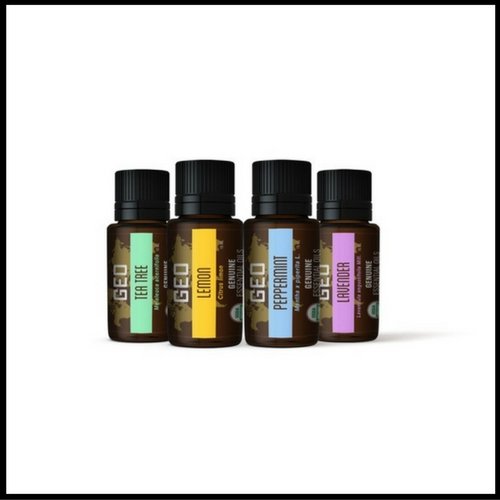 4
Essential Oils
Finding good quality oils can be tricky though because Oils called "Certified Pure", or "Therapeutic Grade" can still contain synthetic ingredients. GEO Essential oils are single-sourced oils (not mixed with oils from other countries) and are identified by the harvesting farm. Distilled without solvents, they and not mixed with synthetic esters, emulsifying agents, or petroleum based dilutants such as mineral oil. The oils are left in their whole and complete form.
The GEO Essential oil starter pack makes a great gift. It contains four, 15 ml bottles of Lavender, Peppermint, Lemon & Tea Tree.
Special Offers: 1: Starter Kit qualifies for free shipping 2: FREE Sweet Orange Essential Oil + FREE Shipping on all orders of $35 and more 11/23-11/28. Use code Orangefreeship & include at least 1 Sweet Orange Essential Oil ($9 value) in the cart so that you can receive a $9 discount after coupon code is entered.
::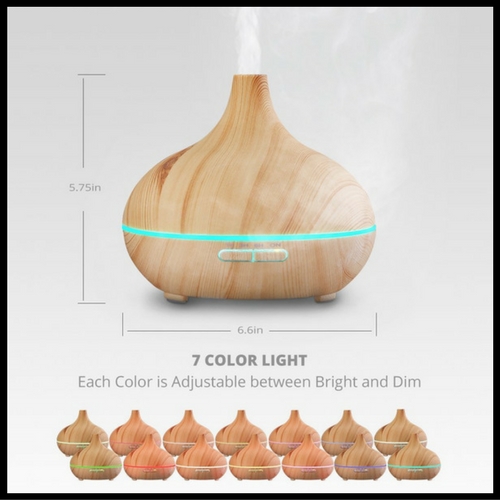 pair it with
5
Essential Oil Diffuser
This #1 rated (Amazon) Cool Mist Ultrasonic Aroma Essential Oil Diffuser looks like a piece of art. Just lift the top off, fill the water reservoir, and add a few drops of essential oil and transform your space and mood. Has:
Large 300 ml water reservoir that runs for 10 hours.
Safety auto shut off

Adopted ultrasonic technology gives out ultra fine and smooth mist which humidifies and ionizes air.

Ambient light features 7 colors and 2 modes: steady on/changing color. Bright to dim setting.

4-time setting modes:1 hour/3 hours/6 hours/steady on.
::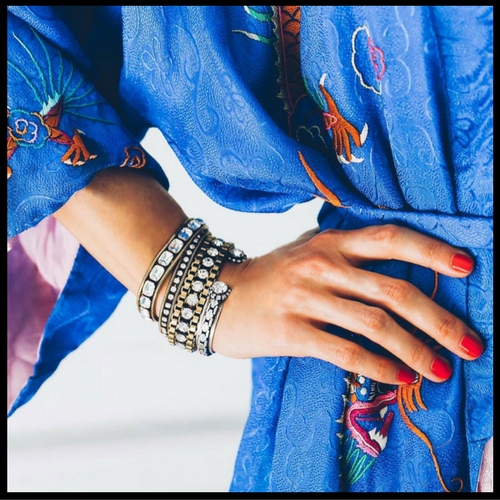 6
Bracelet Stack
Loren Hope makes gorgeous & unique statement jewelry right in Rhode Island. Bracelet stacking is an art form and Loren does it so well. Gifting the complete bracelet stack pictured (listed from top down) gives instant on-point wrist game.
clara in silver
clara mini in crystal
carley in gold
marley in silver
::
7
Fitbit Blaze
My Fitbit has kept me moving for over four years. Of all of the Fitbits I've worn, my favorite by far is the Blaze:
Automatic heart rate monitor.
Interchangeable bands to go from gym to evening.
Color touchscreen.
Connected GPS.
Advanced exercise tracking.
Call, text & calendar alerts.
Customizable reminders to move.
Silent vibrating alarms.
SALE: Save $30 on all Blaze editions during the 5 day Black Friday Sale. Begins 11/24.
::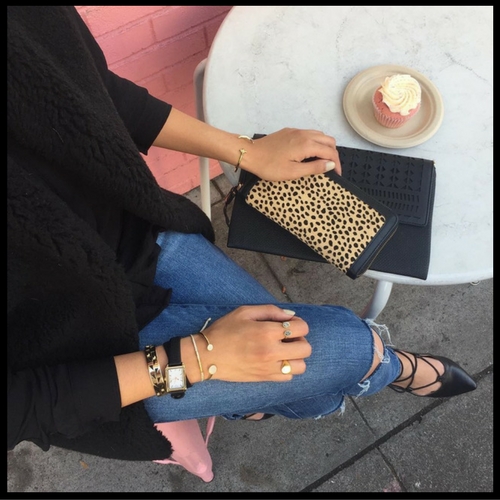 8
Leopard clutch
Stella and Dot is known for their jewelry but their Covet line of bags are exceptionally well made. Foldover option to show mainly leopard or black with leopard detail.
Genuine leopard printed calf hair.
Custom hardware with hand wrapped leather tassel.
Adjustable strap.
Wear four ways: with the strap attached and bag folded, minimal black exterior, expand for added room, or clutch.
Top zip closure, one large exterior zip pocket.
Special: get a Gold Wishing necklace for only $5.99 when you spend $50. Offer valid 12/1-12/5 until 9 PM PT. Must have $50 or more in your cart(not including tax or shipping) before you receive the discount for the Wishing Necklace Gold. Limit 1 per customer. Must manually add Wishing Necklace Gold to cart. While suuplies last.
::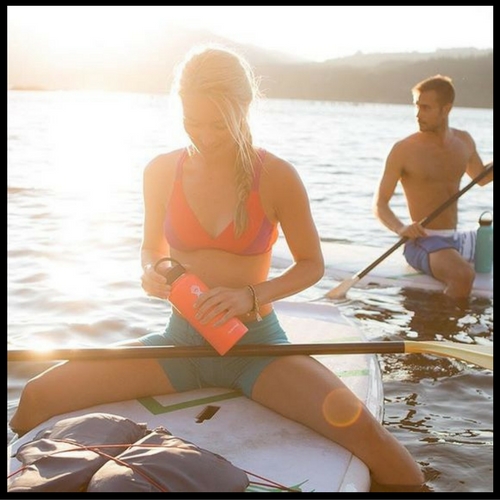 9
Hydro Flask water bottle
Rugged, customizable, and the lightest weight double wall insulated bottle. I recommend the 20 oz wide mouth in stainless with a hydroflip top in your favorite color combinations.
Made in Oregon.
Double wall stainless steel keeps contents cold for 24 hours and hot for 6.
Two lid types.
Customizable color combinations.
Lifetime manufacturer warranty.
Special Offers 1: Free shipping on customized MyHydro bottles (Friday 11/25-Sunday 11/27) 2: Save 20% on Select Standard Mouth Hydro Flask Bottles (through 11/28 midnight) 3: Free Shipping on all orders of 2+ Bottles, Flasks & Pints
::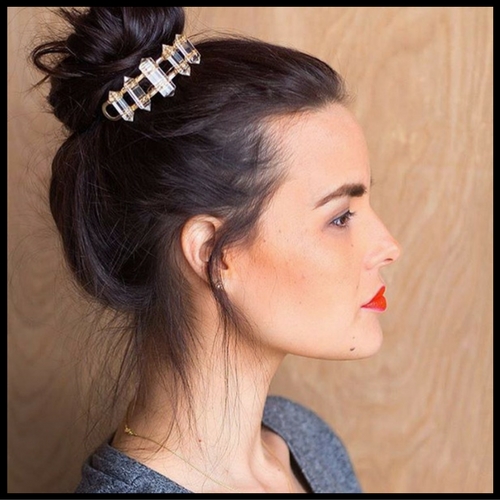 10
Bun Pin
Kitsch has lots to choose from. Looks equally great with a messy topknot – in front or behind. Pairs well with jeans or dressed up for the holidays. 12 to choose from. 'Beyond The Stars' bun pin pictured.
::
11
Find more time: Instant Pot
Instant Pot is a pressure cooker, slow cooker, braiser, warmer, rice cooker, steamer, sauté, & yogurt maker that can save you up to 70% of the traditional cooking time. Cook succulent fall off the bone ribs in about 30 minutes, mashed potatoes 15 minutes (no boiling and draining water), chili or stew takes less than an hour. Saute and brown right in the pot prior to cooking.
14 built-in smart programs: cook your favorite dishes with the press of a button.
A 24-hour timer allows for delayed cooking.
Automatic keep-warm function.
3-ply bottom stainless steel inner pot
Embedded microprocessor, which monitors the pressure and temperature, keeps time and adjusts heating intensity.
10 safety measures.
::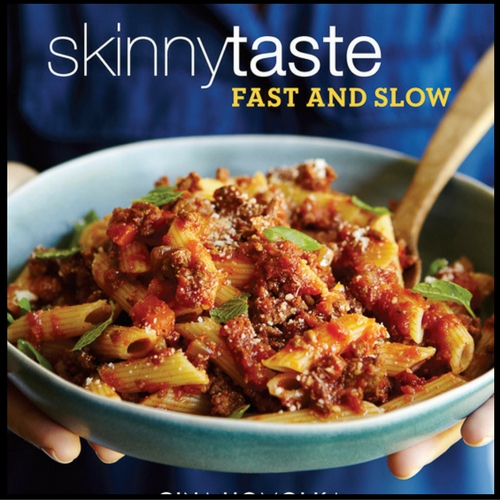 Pair It with

12
Skinny Taste Fast & Slow
Pair your Instant Pot with Skinnytaste Fast and Slow: Knockout Quick-Fix and Slow Cooker Recipes cookbook. Gina is a fantastic food blogger whose recipes always come out terrific.
Features 80+ Under 30 Minute Dishes
60 Slow Cooker Recipes
Includes specific instructions for using the Instant Pot
Each recipe includes nutritional information
Includes vegetarian, gluten-free, and freezer-friendly recipes
::
13
100% improved skin – yup!
If it was possible to get 100% improved skin, you'd ask for it, right? Me too. It turns out you can. An independent clinical study that found 100% of women showed significant improvement roughness, firmness and moisturization after just ONE use of Kate Sommerville's Dermal quench Liquid Lift® + Retinol Advanced Resurfacing Treatment. After 4 weeks*, 100% of women showed significant improvement roughness, firmness, moisturization, pore size, discoloration and fine lines around eyes. 100%! See the YouTube video for more here.
Increases firmness, refines skin texture, relaxes the look of fine lines and wrinkles.
Accelerates healthy cell turnover promotes collagen production and improves elasticity.
Reduces the appearance of pigmentation and imperfections.
Delivers deep, long-lasting hydration and creates a smooth, youthful glow.
::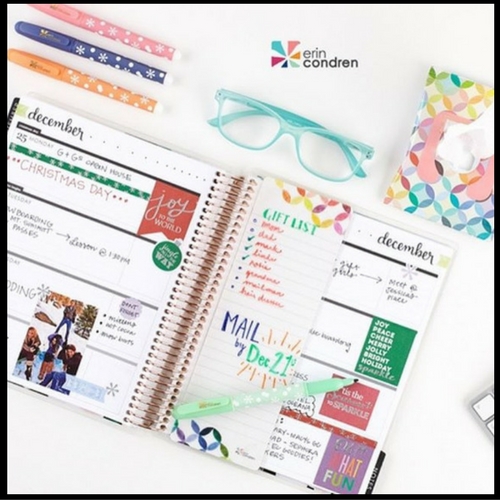 14
Erin Condren Planner for 2017
The only planner I use and swear by to stay organized and productive. LifePlanner™ is customizable and has a flexible format. Schedule appointments, plan meals, set goals, and more. Use as a daily, weekly, and monthly planner. The most popular combination:
Vertical Layout
Colorful Page Theme
2017 Calendar
Platinum Coil
Limited Edition Cover (can be changed)
Save 1: To get a $10 credit code via email toward your purchase, register using this link HERE before you buy. 2: Black Friday weekend: save 30% off sitewide and free gift wrap book on all orders over $60.00
::
Pair It with
15
Get It Done Desk Set
Pair your LifePlanner with Knock Knock's Get It Done desk note set for even more efficiency awesomeness for 2017. The 5 Days a Week paper mousepad lets you jot notes and important thoughts in a most convenient spot—right under your hand. And when you've got more to say than a small sticky note allows, deploy our supersized Plan of Attack sticky to tackle tasks with military precision.
5 Days a Week: 9.5 x 8 inches, 60 sheets mouse pad
Today's Plan of Attack Great Big Sticky: 4 x 6 inches, 60 sheets
::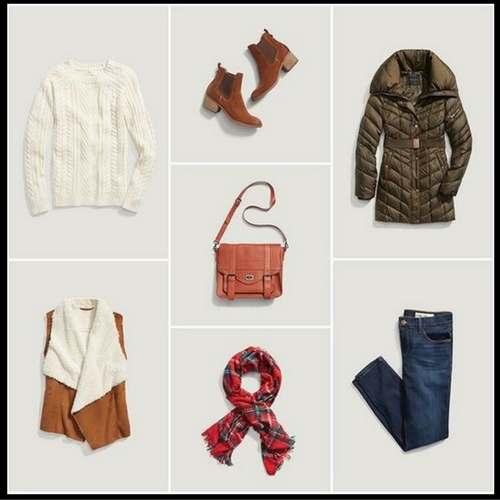 16
online personal stylist
Stitch Fix is an online personal styling service for men and women. I've been using them for just about a year and it's saved me money, time, and upgraded my style. I'm so happy I decided to try it.
You (or your giftee) fill out an online style profile and choose the price points of your clothes. You schedule your delivery and your stylist picks 5 pieces to deliver to your doorstep. Keep what you like and return the rest for free. Your $20 styling fee is applied toward anything you keep.
Gifting options:
Send it via mail—free delivery! Order before 12/14 to receive by 12/24.
Print it at home or work, then add a handwritten note.
Add a personal note and send your gift immediately via email — or on the day of your choice. Great for last minute shoppers!
::
17
dollar shave club
Gift a membership and they'll get a monthly box of fresh razors for up to 12 months at a very reasonable price.
Choose a razor and length of time.
Tell them where to send the boxes.
Add gift wrapping & the DSC Traveler bag for brownie points.
OR
Gift an e-gift card. Your giftee gets a chunk of DSC cash to spend any way they see fit.
Pick an amount between $10 and $300.
Tell them when and where to email it.
::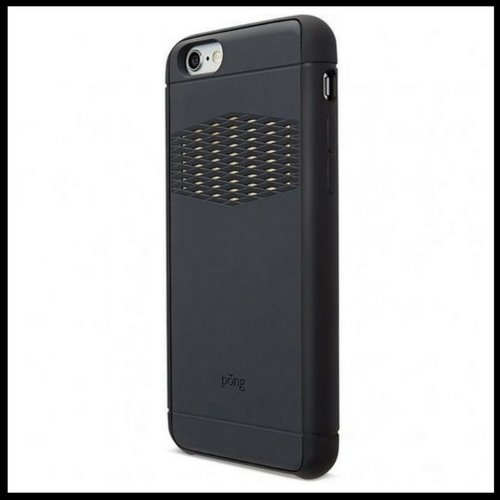 18
less radiation exposure
The Pong Case uses a gold antenna to reduce the radiation levels emitted by your cell phone or iPad. Pong lowers the SAR score of the iPhone up to five times under the FCC-set limit. The gold antennae also boosts the signal. My naturopath recommended I use this to minimize radiation. It's especially important for our kids who will be exposed over their entire lifetime.
Provides protection from 4-foot drops and is tested to U.S. military drop standards.

Just snap it on your smartphone, and the Pong antenna will pair automatically with the antenna inside your iPhone.

Tested in the same independent labs that verify conformance of wireless devices to requirements of the US (FCC), European (CE), Canadian (CA) and Australian (ACA) governments.

Patented RF technology protects you while maintaining your phone's signal, while still providing open access to all ports and functions.

60-day money back guarantee.
::
Happy Shopping!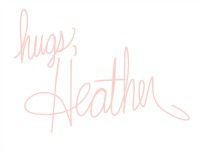 SaveSave